Setelah sukses meluncurkan seri ketiganya, Realme kembali meluncurkan sebuah smartphone. Kali ini, dengan mengusung tema "Dare to Leap", Realme sedang berusaha untuk membuat sebuah perangkat premium yang memiliki harga terjangkau. Peluncuran kali ini dilaksanakan pada The Maj Senayan pada tanggal 25 Juli 2019.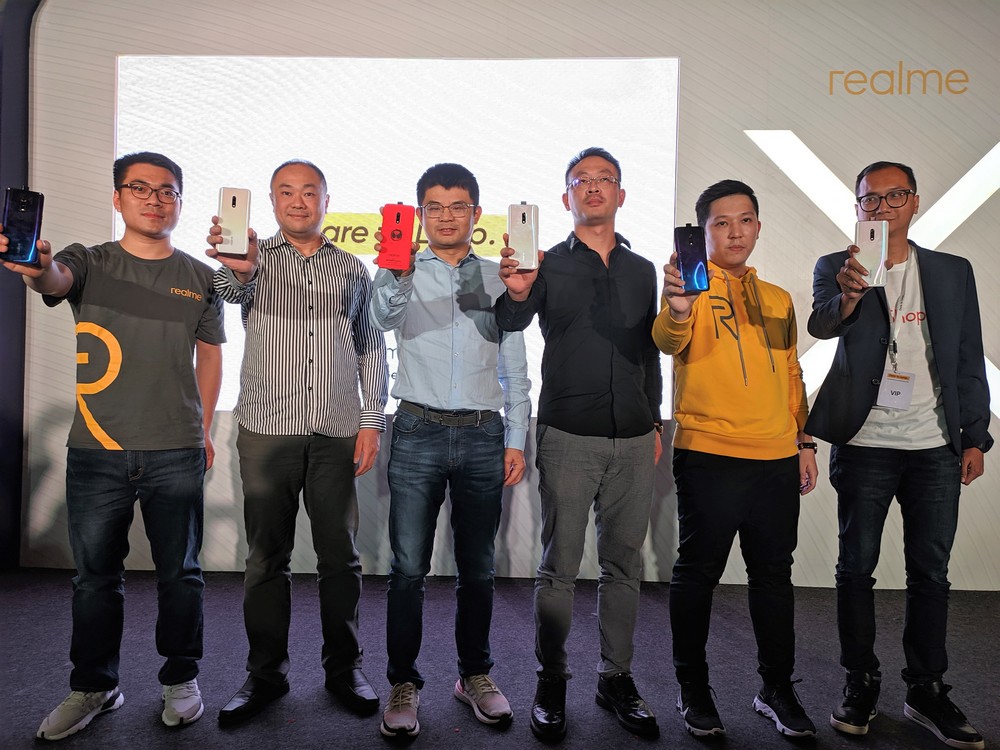 Smartphone bernama Realme X juga sudah saya review pada tautan yang satu ini. Realme menawarkan semua fasilitas pada perangkat premium pada seri X ini. Hal tersebut seperti layar penuh Super AMOLED, kamera dengan sensor Sony IMX 586, VOOC, internal 128 GB, dan SoC Snapdragon 710.
Pada saat peluncuran, Realme X tidak hanya dihadirkan dengan RAM 8 GB saja. Realme X juga memiliki varian RAM 4 GB yang tentunya memiliki harga lebih murah. Selain itu, Realme X juga hadir dengan tema Spiderman: Far From Home yang telah diputar beberapa hari yang lalu di bioskop-bioskop.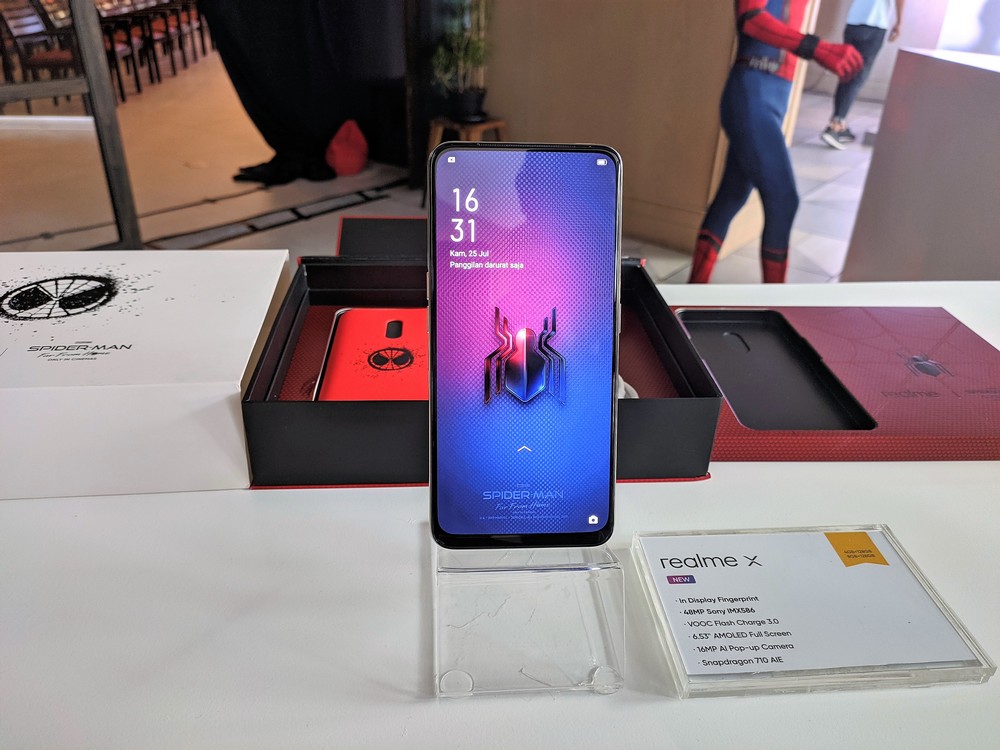 Realme X dijual dengan cara pre-order melalui e-commerce Shopee mulai tanggal 25 juli 2019. Harga dari varian 8GB dan versi Spiderman adalah Rp. 4.199.000, dengan diskon promo menjadi Rp. 3.999.000. Untuk varian 4 GB harganya adalah Rp. 3.799.000 dengan diskon promo menjadi Rp. 3.499.000.
Tanpa NFC dan microSD?
Pada saat sesi tanya jawab ekslusif, saya sempat menanyakan mengapa tidak terdapat NFC. Saya mengerti bahwa jawaban vendor biasanya akan berujung ke naiknya harga jual. Akan tetapi, dengan harga empat jutaan, tentu saja menambah sedikit harga tidak akan membuatnya menjadi jauh lebih mahal lagi.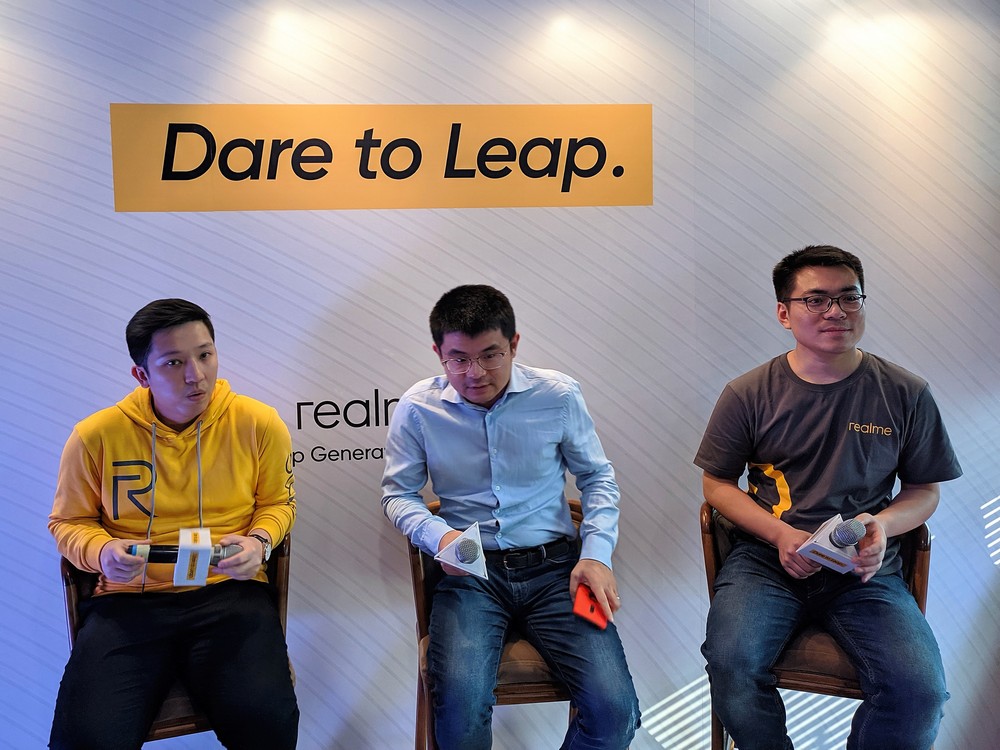 Pihak Realme mengatakan bahwa mereka memikirkan segala hal yang dibutuhkan oleh anak muda. Dan saat ini, mereka masih berkembang sehingga masih melihat apa yang bisa ditambahkan pada versi berikutnya. Jika NFC dibutuhkan oleh para pengguna di Indonesia, Realme tentu akan memasukkan feature ini pada versi berikutnya.
MicroSD lagi-lagi menjadi sebuah bottleneck kecepatan sehingga Realme merasa tidak perlu dimasukkan ke perangkat barunya. Selain itu, internal sebesar 128 GB juga sudah menggantikan fungsi microSD. Realme juga sudah merasa bahwa 128 GB cukup untuk menyimpan semua data yang dibutuhkan.
Tidak ada versi 6 GB?
Realme X juga dihadirkan dengan versi 4 GB dan 8 GB saja. Namun, versi 6 GB tidak disertakan sehingga seperti cukup tanggung menghadirkan hanya dua versi RAM saja. Padahal harga keduanya terpaut cukup sedikit.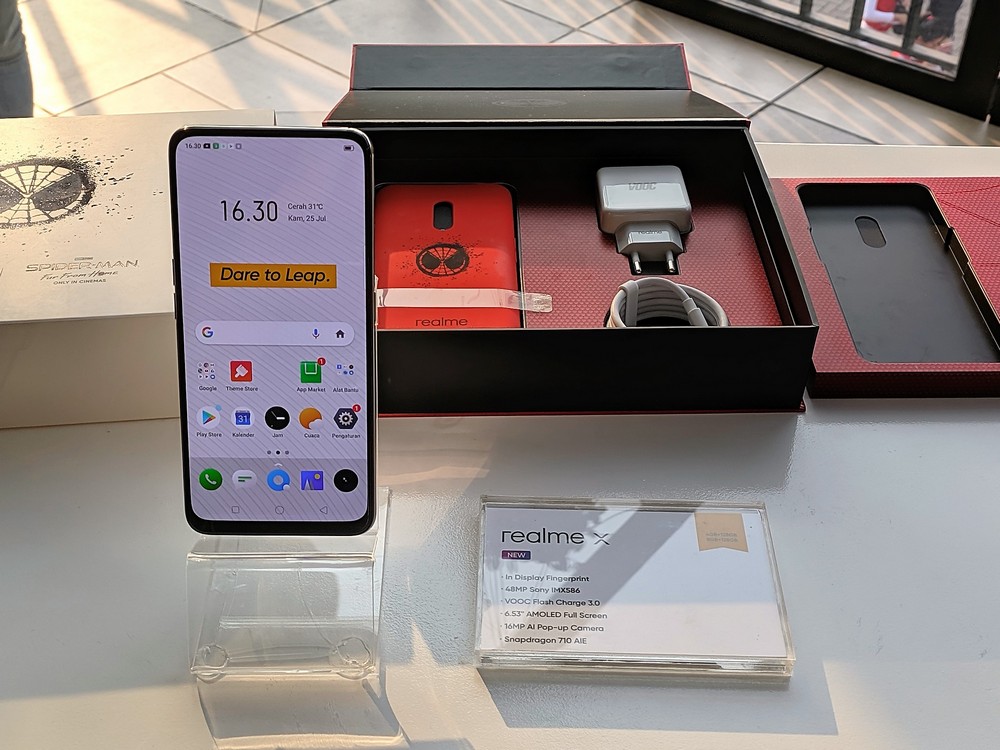 Realme mengatakan bahwa penggunaan RAM 4 GB saat ini sudah mencukupi kebutuhan dalam menggunakan perangkat Android. Akan tetapi, jika ingin lebih baik lagi, maka dihadirkan RAM 8 GB. Hal ini juga menjadi alasan mengapa RAM 6 GB tidak dihadirkan pada seri Realme X.
Are you sure to continue this transaction?
processing your transaction....