Riset Qiscus: Tren Penggunaan Aplikasi Chatting Terus Meningkat, Bisnis Perlu Menyesuaikan
Gaya "on-the-go" konsumen milenial menginginkan akses ke layanan dan produk lebih instan
Randi Eka - 26 October 2018
Qiscus adalah startup pengembang teknologi real-time communication (RTC) untuk membantu perusahaan mengembangkan dan mengelola chatbot. Mereka baru saja merilis sebuah laporan riset menyoroti tren penggunaan chat di pangsa pasar Asia Tenggara. Menurut Co-Founder & CEO Qiscus Delta Purna Widyangga, laporan ini dilakukan untuk menyoroti pasar yang semakin mobile-sentris. Konsumen menghabiskan banyak waktunya untuk chatting ataupun bermedia sosial.
Dalam laporan yang bertajuk "Meeting Southeast Asian Consumers' Expectations with Chats and Calls" disebutkan beberapa tren. Pertama soal penggunaan internet konsumen di Asia Tenggara, masih didominasi media sosial dan aplikasi chatting. Pengguna internet di Indonesia menginstal sampai 4 aplikasi chatting di ponselnya. Tren penggunaan aplikasi messaging di kawasan ini pun terus meningkat dari waktu ke waktu.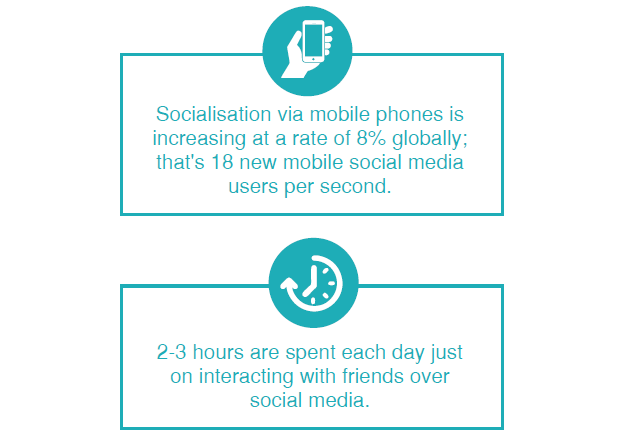 Dalam tren global, aplikasi messaging seperti Whatsapp menempati urutan tiga teratas dengan pengguna terbanyak setelah aplikasi media sosial seperti Facebook dan YouTube. Dari yang semula mengandalkan telepon, pesan singkat, dan email, kini preferensi pengguna internet pun beralih ke media chatting untuk berkomunikasi, bahkan bertransaksi dengan sesama pengguna internet lainnya.
"Fenomena ini kemudian melahirkan sebuah gaya hidup baru, yakni digital dan on-the-go," ungkap Delta. Ia menjelaskan gaya hidup tersebut mendorong keinginan untuk serba cepat dengan akses yang mudah terhadap berbagai kebutuhan mereka.
Perubahan gaya hidup baru yang sebagian besar diadopsi oleh milenial sebagai pengguna internet paling dominan melahirkan sebuah ekspektasi baru. Hal tersebut mau tidak mau harus dipenuhi oleh bisnis agar tetap dapat meraih ceruk pasarnya. Konsumen menginginkan layanan dapat diperoleh secara digital secara instan. Sehingga implementasi fitur yang memudahkan akses konsumen terhadap produk menjadi suatu hal yang mutlak harus dilakukan.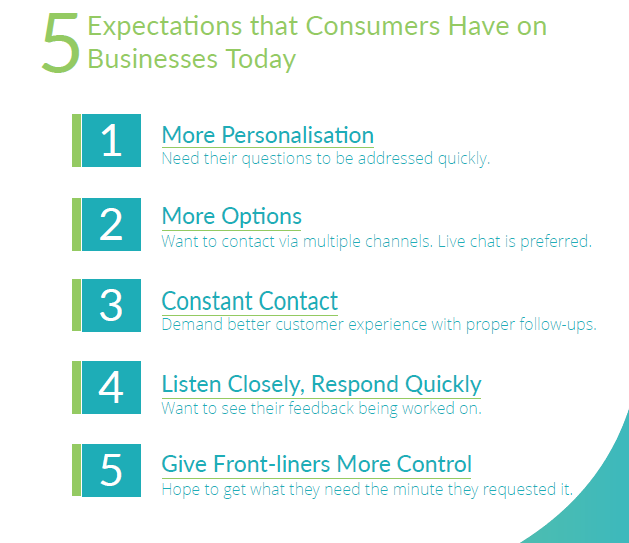 Dari tren yang ada, ke depannya Qiscus memprediksi adopsi teknologi komunikasireal-time berupa chat akan semakin luas dan tidak terbatas pada layanan yang sudah ada seperti e-commerce ataupun bisnis on-demand, namun juga pada produk-produk baru yang kini terus dikembangkan oleh bisnis di Asia Tenggara.
"Disrupsi digital ini bahkan membuat perusahaan yang sangat konvensional sekalipun mulai mengadopsi tren terbaru agar tidak kehilangan pasar," ungkap Delta.
Perubahan interaksi di kalangan pengguna internet di Asia Tenggara mampu merevolusi berbagai bisnis yang selama ini dianggap telah mapan. Di laporan dicontohkan studi kasus startup healthtechHalodoc. Mereka menemukan tantangan bahwa layanan akses kesehatan yang tidak merata menjadi salah satu masalah di Indonesia. Dengan menggunakan teknologi chat, kini masyarakat dapat mengakses dokter yang berkualitas cukup melalui ponselnya tanpa harus datang ke rumah sakit atau fasilitas kesehatan lainnya.
"Sebagai bentuk komunikasi yang paling diminati oleh konsumen di Asia Tenggara pada saat ini, chat menjadi salah satu fitur yang harus dipertimbangkan oleh bisnis untuk melakukan pembaruan dalam produk ataupun layanan mereka," tutup Delta.