[Rumor] Tim NXA Ladies Punya Divisi Game Arena of Valor dan Mobile Legends?
Info ini juga diperkuat oleh beredarnya sejumlah screenshot hasil pertandingan NXA Ladies.
MOBA adalah salah satu genre favorit gamer PC, namun ia jadi semakin dikenal berkat meroketnya kepopularitasan judul-judul seperti Mobile Legends, Vainglory serta Arena of Valor di perangkat bergerak. Naik daunnya permaian-permainan tersebut mendorong banyak tim eSport mendirikan divisi tersendiri, dan rumornya, termasuk salah satu tim all-female veteran di Indonesia.
Berdasarkan laporan sumber terpercaya (yang meminta agar namanya tidak disebutkan), manajemen tim NXA Ladies telah merekrut belasan anggota baru untuk memperkuat 'divisi mobile gaming' mereka - khususnya buat judul Arena of Valor dan Mobile Legends. Info ini juga diperkuat oleh beredarnya sejumlah screenshot hasil pertandingan NXA Ladies.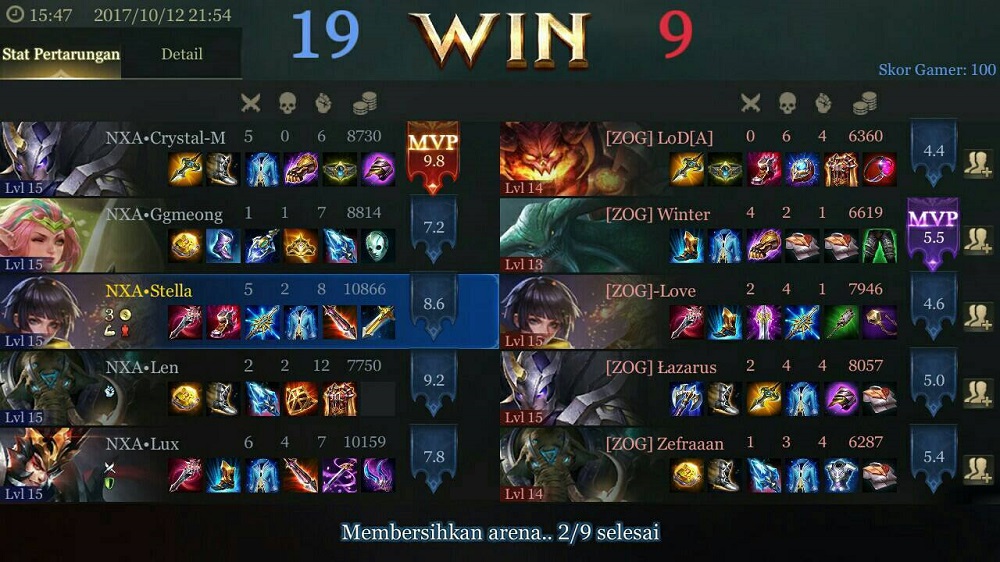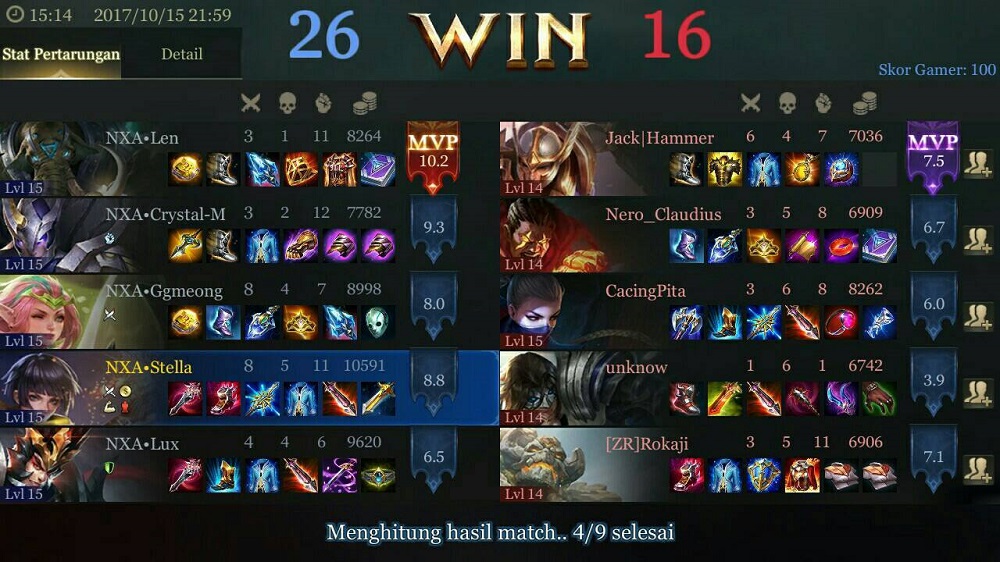 Petunjuk selanjutnya datang dari sumber lain, menyatakan bahwa perwakilan NXA Ladies pernah bertanding melawan Rex Regum Qeon. Kabarnya meski NXA Ladies tidak menang, keduanya bertanding sangat sengit. Manajemen NXA Ladies tak banyak berkomentar saat saya mintai keterangan. Sang manager hanya merespons dengan jawaban singkat: "Lihat saja nanti."
Walaupun belum dikonfirmasi, ada indikasi kuat berita tersebut akurat. Peluang yang dibuka oleh game-game multiplayer online battle arena di perangkat mobile terlalu besar untuk diabaikan. Ambil contohnya Arena of Valor. Kecuali Anda tinggal di dalam gua, Anda pasti pernah mendengar soal turnamen berhadiah total Rp 7 miliar yang dipersembahkan Garena. Lalu di bulan September kemarin, Telkomsel dan Super Evil Megacorp juga melangsungkan kompetisi Vainglory terbesar di Asia Tenggara.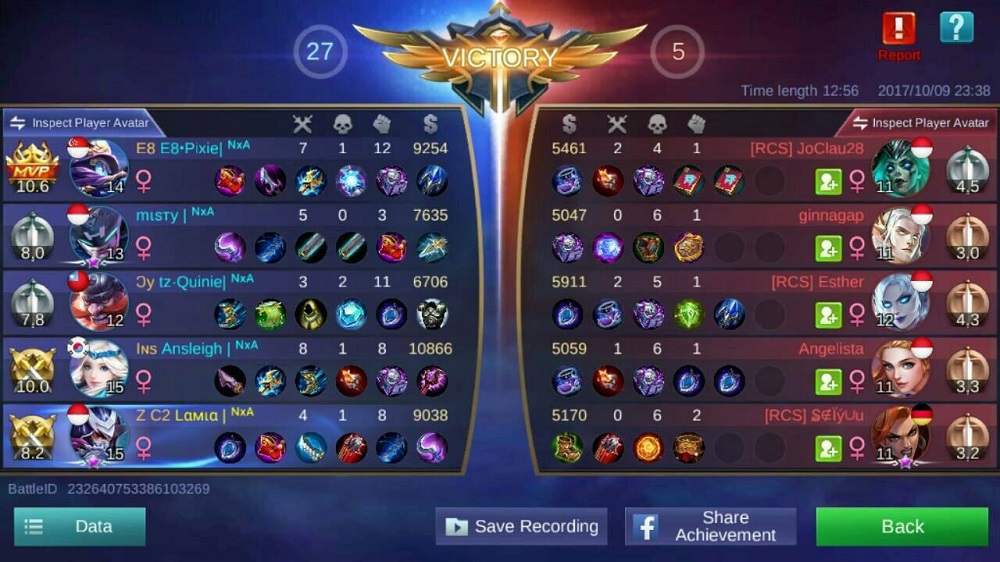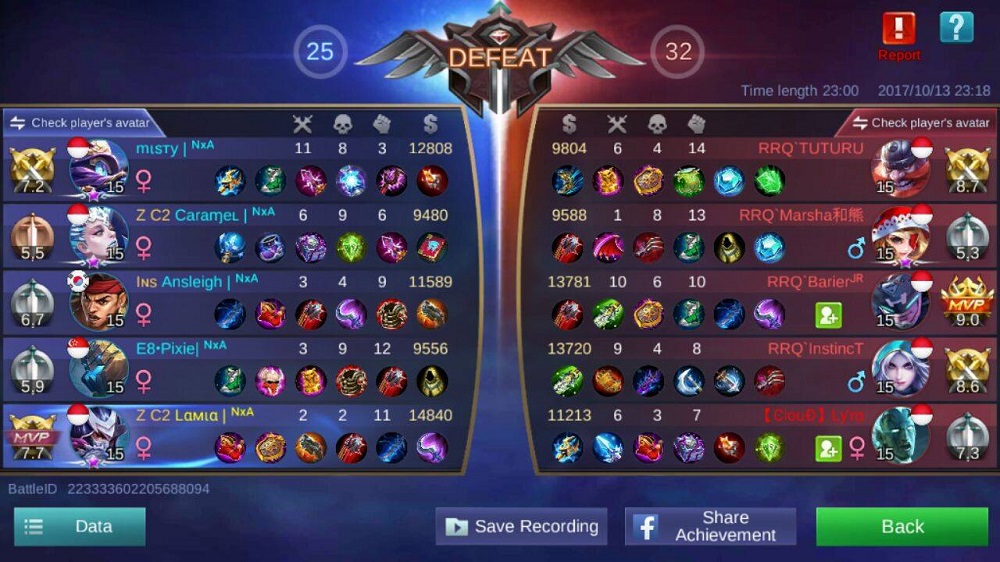 NXA Ladies dikenal sebagai tim dengan karakteristik gaming yang sangat fleksibel karena beberapa anggota mereka - terutama sang co-founder Monica 'Nixia' Carolina - mudah beradaptasi saat harus bermain game berbeda.
Belum diketahui apakah itu berarti beberapa anggota inti NXA Ladies akan terjun ke ranah mobile gaming, atau divisi itu malah diperkuat oleh individu-individu yang betul-betul baru. Dari sana, muncul sejumlah pertanyaan: siapa yang berperan jadi pelatih mereka? Lalu apakah Nixia turut memperkuat formasinya? Kemudian kapan NXA Ladies akan mengumumkan divisi baru itu secara resmi?
Khusus buat pertanyaan terakhir itu, kemungkinan besar manajemen tim punya agenda untuk mengungkapnya tak lama lagi.
Buat sekarang, saya belum bisa menemukan update dan postingan terkait divisi AoV serta Mobile Legends baik di page Facebook resmi milik Nixia ataupun NXA Ladies.
Are you sure to continue this transaction?
processing your transaction....