Samsung 'Dukung' Perseteruan Batman vs Superman?
Kabarnya Samsung akan hadirkan smartphone edisi khusus bertema film 'Batman v Superman: Dawn of Justice'
Oki Rosgani - 17 February 2016
Batman dan Superman adalah dua superhero yang masing-masing memiliki misi untuk untuk menyelamatkan umat manusia, namun bagaimana jika kedua pahlawan super itu bertemu lalu kemudian berseteru?
Jawaban dari pertanyaan itu mungkin akan terjawab ketika film yang berjudul 'Batman v Superman: Dawn of Justice' itu mulai dirilis dan ditayangkan di bioskop-bioskop Amerika pada tanggal 25 Maret mendatang.
Film yang selama proses pembuatannya dikabarkan telah menelan dana sebesar lebih dari $ 200 juta itu merupakan film yang telah ditunggu-tunggu oleh banyak orang. Film besutan sutradara Zack Snyder ini telah diprediksikan menjadi salah satu film terlaris tahun ini, tak heran jika sejumlah perusahaan telah meliriknya untuk menjadikan film ini sebagai media promosi bagi produk-produk buatannya.
Menurut kabar yang bereadar, salah satu perusahaan yang memanfaatkan kepopuleran film tersebut sebagai sarana promosi produknya adalah Samsung. Seperti yang kami kutip dari laman PhoneArena via situs yang berbasis di Korea, Naver, perusahaan raksasa elektronik asal Korea ini dikabarkan tengah menyiapkan perangkat smartphone yang akan didesain dengan sentuhan film Batman vs Superman.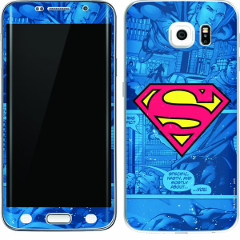 Ada kemungkinan tipe yang paling anyar yang akan dirilis dengan tema film ini, meski demikian detail masih belum terungkap banyak jadi kabar ini masih sebatah rumor.
Namun jika menilik dari pengalaman yang terjadi pada ajang MWC tahun lalu, dimana Samsung telah mengemas smartpohone Galaxy S6 Edge edisi Iron Man yang dikemas secara ekslusif dan diproduksi dalam jumlah terbatas, maka bisa diprediksi bahwa tahun ini model yang akan dipilih oleh Samsung adalah smartphone jagoan teranyar mereka yakni Galaxy S7 Edge.
Kendati film Batman vs Superman akan mulai digelar disejumlah bioskop pada tanggal 25 Maret mendatang, kemungkinan besar smartphone Samsung edisi spesial itu sendiri tidak akan segera tersedia pada tanggal yang sama.
Sementara itu, smartphone Samsung Galaxy S7 sendiri akan siap diumumkan Samsung bersamaand dengan momen perhelatan Mobile World Congress (MWC) 2016 yang diadakan di Barcelona mulai pekan depan.
Sumber: PhoneArena