Seperti Inikah Mobil Balap F1 McLaren-Honda Versi Masa Depan?
Pendekatan kokpit terbuka di mobil F1 sebenarnya dipilih terkait masalah keselamatan. Alasannya, agar pengemudi mudah keluar jika terjadi kecelakaan dan mendapatkan level pengelihatan terbaik. Siraman air hujan akan tersingkir berkat sistem aerodinamis canggih. Tapi tetap saja, objek kecil seperti baut bisa sangat berbahaya saat Anda melaju di 375 km per jam.
Itu sebabnya Federation Internationale de l'Automobile telah lama menginvestigasi prospek untuk mengenalkan desain kokpit tertutup, terlebih lagi sejak insiden yang menimpa Henry Surtees dan Felipe Massa beberapa tahun silam. Dan mungkin di masa depan, penampilan mobil F1 lambat laun akan berubah, mirip rancangan konsep McLaren-Honda karya desainer Andries van Overbeeke dalam proyek bernama Echoes of A Nearby Future.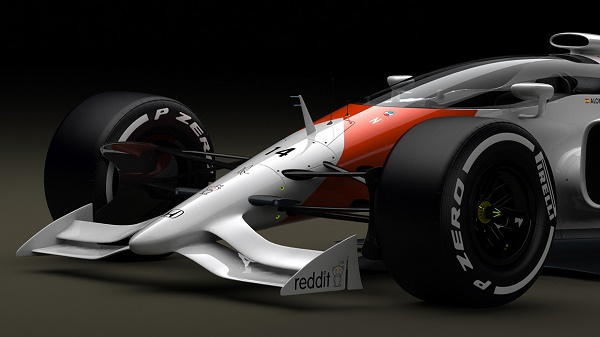 Keselamatan dan keanggunan merupakan dua faktor yang menjadi perhatian van Overbeeke. Hasilnya sangat apik: lengkungan kaca ala jet tempur menekuk ke bawah, diikuti tubuh bagian depan, menyerupai cakar. Sidepod mengambil inspirasi dari McLaren milik Jenson Button, pemenang Grand Prix Canada 2011 (di bawah terpaan hujan berat). Sang desainer mencoba memberikan solusi atas keterbatasan mobil F1 di beberapa kondisi cuaca ekstrem.
Info menarik: Cuma Dibuat 6 Unit, Saksikan Koenigsegg One:1 Pecahkan Rekor Akselerasi
Selain bagian kanopi, lebar mobil turut dinaikkan, begitu pula luas dan diameter roda belakang. Wing depan kini lebih kecil dan tidak terlalu rumit dibandingkan kendaraan Formula One biasa, tujuannya ialah demi mengurangi sensitivitas turbulensi udara. Kanopi juga memanfaatkan struktur standard, namun roll bar tidak lagi diperlukan. Ukuran dimensinya adalah 2.150(2.080)x4.726 sentimeter, dengan jarak antar poros roda 3.363 sentimeter.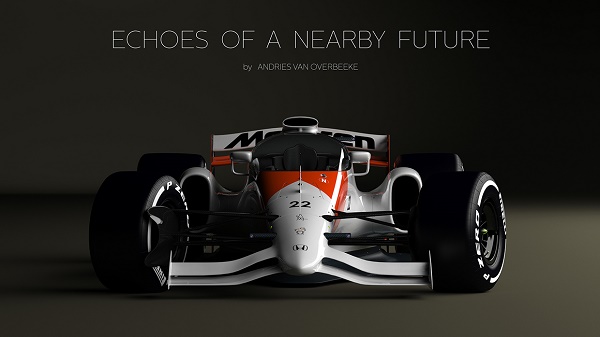 "Saya menciptakan konsep McLaren-Honda untuk memvisualisasi mobil Formula One dengan rancangan kokpit tertutup," jelas van Overbeeke. "Semenjak kecelakaan Massa dan Surtess di tahun 2009, kebetulan saya juga ingin menggarap penyajian kokpit yang terlihat baik. Tetapi penampakan luar bukanlah hal yang memotivasi saya, melainkan unsur keamanan. Sangat penting bagi kita buat memperoleh hasil dari diskusi mengenai masa depan F1."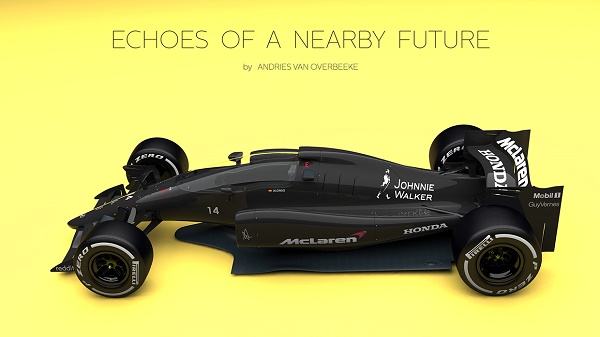 Gambar-gambar render kreasi van Overbeeke memang sangat mengagumkan, namun muncul kembali pertanyaan terkait closed-cockpit: Tanpa wiper, pembalap tidak dapat melihat apa-apa di awal pertandingan sampai kecepatan efektif supaya sistem aerodinamis bekerja. Lalu di ruang tertutup, bukankah temperatur kokpit bisa naik dengan cepat?
Berbicara soal kecelakaan di kecepatan tinggi, belum lama di Grand Prix Austria 2015, Kimi Raikkonen kehilangan kendali di lap pertama dan menabrak Fernando Alonso. Untung saja tidak ada yang terluka...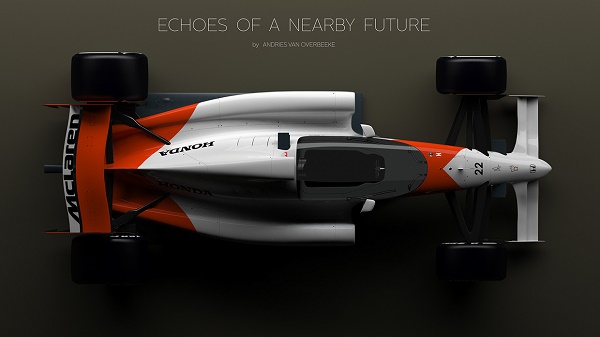 Sumber: Behance.net.
Are you sure to continue this transaction?
processing your transaction....