Shopee Gandeng JNE Gratiskan Ongkos Kirim
Kerja sama diharapkan membantu UKM dan industri kecil yang ada di lokasi yang jauh dan terpencil
Industri e-commerce dan logistik berkembang beriringan. Semakin banyak transaksi yang terjadi, berbanding lurus dengan angka pengiriman barang. Shopee sebagai salah satu penyedia layanan mobilemarketplace mencoba memaksimalkan sinergi bersama perusahaan logistik, kali ini dengan JNE. Kerja sama keduanya diwujudkan dengan memberikan layanan gratis ongkos kirim ke seluruh Indonesia.
Seperti dikutip dari Tribunnews, Regional Director Shopee Rainal Lu mengungkapkan layanan gratis ongkos kirim yang diberikan diharapkan mampu memberikan kemudahan terutama bagi pengusaha UKM yang berada di lokasi jauh dan terpencil.
"Kami melihat industri ini sangat dekat dengan kebutuhan logistik, artinya kendala logistik adalah salah satu hambatan yang cukup kuat bagi orang ketika berbelanja dan membuka usaha secara online," ujar Rainal.
Rainal juga menjelaskan bahwa pemilihan JNE sebagai mitra dalam mengantarkan produk mereka karena perusahaan logistik tersebut memiliki jaringan terbesar dan terluas di Indonesia.
"JNE telah memiliki kurang lebih 5.000 titik layanan di seluruh Indonesia mulai kota besar sampai dengan tingkat kecamatan," ucap Rainal.
Di sisi lain Presiden Direktur JNE Mohamad Feriadi mengungkapkan kemitraan JNE dengan Shopee bisa menjadi salah satu poin penting dalam mengembangkan dan memperkuat ekosistem e-commerce di Indonesia.
"JNE memegang peranan penting dalam proses jual beli di Shopee, di mana keamanan transaksi antara penjual dengan pembeli dijamin dengan fitur garansi Shopee," ujar Feriadi.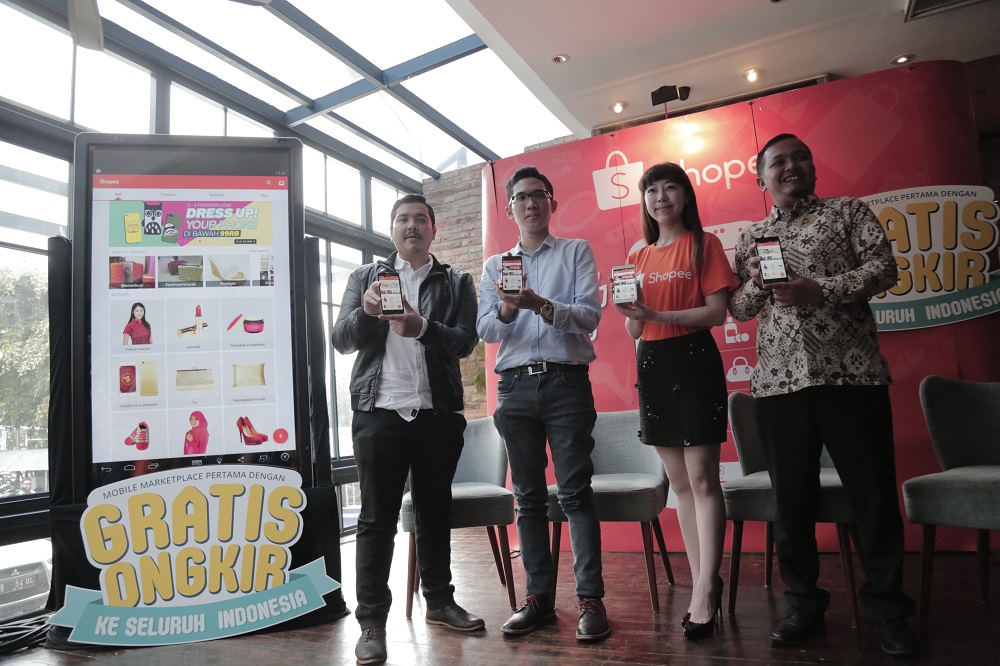 Posisi JNE di bisnis logistik Indonesia memang diperhitungkan. Ditambah dengan semakin maraknya transaksi di e-commerce bisnis JNE semakin tumbuh. Bahkan menurut VP of Marketing JNE Eri Palgunadi JNE sebelum bisnis e-commerce ramai pengiriman di JNE hanya berkisar 6 juta paket per bulan. Namun setelah e-commerce dan budaya daring menjamur bisnis JNE naik dua kali lipat hingga mencapai 12 juta paket per bulan. Bahkan saat ini bergerak mendekati angka 14 juta paket per bulan.
Eri juga menjelaskan sampai saat ini JNE sudah memiliki kurang lebih 5.000 titik layanan di seluruh Indonesia. Dengan tren e-commerce yang dipercaya semakin tumbuh JNE pun memasang target menambahkan titik layanan menjadi lebih dari 6.000 titik.
"5.000 jaringan JNE ini sudah sampai ke kota dua, termasuk juga ke kawasan Timur Indonesia," jelas Eri.
Are you sure to continue this transaction?
processing your transaction....