Silent Hills Dibatalkan, Hideo Kojima dan Guillermo del Toro Teruskan Kerja Sama
Ketika diumumkan, Silent Hills menyebabkan para gamer dan fans film meneteskan liur. Hideo Kojima, otak di belakang Metal Gear dikabarkan berkolaborasi dengan sutradara kenamaan Guillermo del Toro untuk mengerjakan Silent Hills - game kesembilan di seri itu. Sayang sekali tanpa memberi alasan jelas, Konami malah membatalkannya.
Mungkin teriakan kecewa para penggemar bisa didengar di seluruh penjuru dunia. Pasalnya, penantian sudah tercipta berkat Playable Teaser yang Konami publikasi di PlayStation 4. Berbeda dari game Silent Hill tradisional, PT menyuguhkan kamera berperspektif orang pertama. Di sana kita juga mengetahui bahwa karakter utama dibintangi dan diisi suaranya oleh Norman Reedus. Untungnya harapan tidak sirna begitu saja karena kedua individu masih meneruskan kerja sama.
Meski pengembangan proyek Silent Hills dikonfirmasi telah ditutup, dalam wawancara bersama IGN, sang sutradara Pacific Rim dan Pan's Labyrinth itu menyebutkan dirinya dan Kojima masih saling berhubungan. del Toro berkata, "Saya sangat suka bekerja dengan Kojima-san. Kami masih menjadi sahabat dan sedang menggarap sesuatu berdua, walaupun bukan Silent Hills."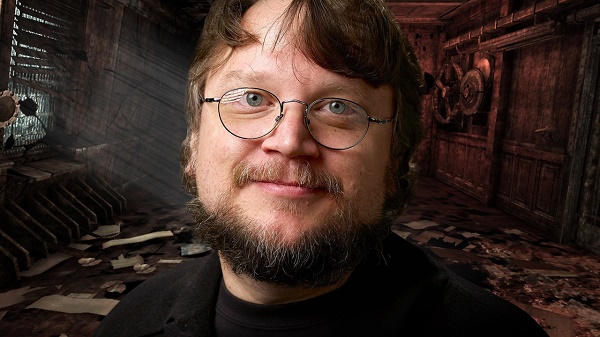 Terkait game horor tersebut, del Toro menjelaskan saat Konami memutuskan untuk mengehentikan Silent Hills, tim berada di tahap perencanaan dan perluasan ide. "[Waktu itu] kami sedang berdiskusi tentang mendorong batasan kemampuan console baru, dan membuat game sanggup 'mengacaukan' pikiran Anda. Salah satu contoh momen istimewa itu ada dalam Metal Gear [Solid] melalui Psycho Mantis. Idenya adalah bagaimana permainan dapat berinteraksi dengan Anda," tutur Guillermo.
Info menarik: Berselisih Dengan Konami, Hideo Kojima Tinggalkan Metal Gear?
Hideo Kojima memang melekat erat dengan franchise Metal Gear. Kita sebelumnya telah mengetahui ada perselisihan internal antara Konami dan Kojima Productions, menyebabkan penghapusan nama sang desainer dari judul Metal Gear Solid V: The Phantom Pain. Bahkan para staf senior kehilangan akses internet korporat, email dan telepon. Tapi apa maksudnya del Toro membahas Psycho Mantis?
Di Metal Gear Solid terdahulu, Mantis memamerkan kekuatan cenayangnya pada pemain lewat beragam cara unik. Periferal controller dapat bergetar sendiri, channel TV berubah tiba-tiba, bahkan ia sanggup membaca isi kartu memori dan memberi komentar mengenai game-game koleksi Anda di sana. Sistem unik inilah yang developer coba tanamkan dalam Silent Hills.
Ketidakjelasan masa depan seri Silent Hill memang sungguh menyedihkan, apalagi Konami tampak membuang-buang kesempatan besar dalam merangkul dua nama bereputasi tinggi dari ranah berbeda. Tapi tanpa aturan publisher yang membatasi proses kreasi, bayangkan seperti apa apiknya karya racikan kedua individu tersebut...
Are you sure to continue this transaction?
processing your transaction....