Beberapa minggu lalu, coworking space Comma kedatangan tamu spesial: Prof. Saras Sarasvathy dari Darden School of Business, University of Virginia. Beliau datang ke Indonesia atas prakarsa Endeavor dan Universitas Ciputra. Dengan spesialisasi studi di bidang entrepreneurship dan pengalaman beliau sebagai seorang entrepreneur sendiri, tentu kesempatan untuk bisa ngobrol langsung dengan Prof. Sarasvathy tidak saya lewatkan. Sebisa mungkin saya geser semua appointment hari itu supaya saya bisa berada di Comma.
Prof. Sarasvathy juga adalah penulis dari bukuEffectuation: Elements of Entrepreneurial Expertise. Buku ini merangkum hasil studinya tentang bagaimana sebenarnya cara berpikir para entrepreneur sukses. Konsep effectuation sendiri sekarang menjadi sebuah konsep yang banyak dibahas dan dipelajari lebih dalam.
Meminjam kata-kata Prof. Sarasvathy sendiri, misinya sekarang adalah bagaimana menggunakan konsep effectuation untuk mencetak entrepreneur baru, menjadikan entrepreneurship lebih sebagai sebuah science yang terukur. Sebuah komunitas yang membahas effectuation juga sudah terbentuk di www.effectuation.org. Kalau ada yang tertarik ingin tahu konsep dasar effectuation, bisa melihat video presentasi beliau di TED ini.
Para 'entrepreneur sukses' yang menjadi subyek studi Prof. Sarasvathy juga bukan main-main. Definisi sukses yang beliau pakai adalah: sudah menjalankan bisnisnya selama minimum 15 tahun, memiliki setidaknya 1 perusahaan yang sudah go public atau sahamnya diperdagangkan di bursa, dan juga sudah pernah mengalami bisnis yang gagal dan harus ditutup. Saya yakin pembaca di sini belum ada yang masuk ke dalam kriteria sukses ini, jadi bersiaplah belajar lebih jauh.
Untuk saya yang sedang banyak mempelajari dan mulai mengimplementasikan Lean Startup, konsep ini semakin meyakinkan saya: Lean Startup adalah implementasi dari effectuation.
Saya tidak akan membahas apa itu effectuation, tetapi ada satu konsep menarik yang muncul dan sering disebut oleh beliau pada kesempatan ngobrol kemarin: affordable loss. Cukup sulit untuk saya menerjemahkannya ke dalam bahasa Indonesia, tetapi saya rasa padanan yang cocok adalah 'resiko yang bisa ditoleransi'.
Apa maksudnya?
Para entrepreneur sukses yang dipelajari Prof. Sarasvathy ternyata bukanlah para risk-taker pemberani yang gemar mengambil resiko secara heroik. Cukup mengagetkan, karena selama ini media selalu menggambarkan bahwa salah satu sifat entrepreneur adalah berani mengambil resiko. Ternyata, hasil studi mengatakan bahwa para entrepreneur ini berani mengambil langkah itu karena mereka bisa mentoleransi resiko terburuknya.
Mereka tidak akan lari masuk begitu saja menyeberangi sungai di Amazon tanpa mengecek terlebih dahulu apakah ada ikan piranha atau buaya di sana, karena mereka bukan Hulk. Yang mungkin mereka lakukan adalah menyuruh kudanya untuk menyeberang duluan dan melihat apakah ada ikan atau buaya yang menggigit. Kalau ternyata ada hewan buas, kehilangan kuda bisa lebih ditolerir daripada kehilangan nyawa sendiri. Dan ada tambahannya, setelah sang kuda berhasil menyeberang pun, mereka hanya akan menyusul berjalan menyeberang dengan membawa senjata parang atau senapan untuk berjaga-jaga.
OK, apa hubungannya petualang hutan Amazon di atas dengan pebisnis? Ada dua hal yang paling penting.
Pertama, para pebisnis sukses ini membatasi resiko dengan cara belajar dan mengukur sejauh mana mereka bisa kehilangan, di setiap langkah (understanding what they can afford to lose). Tidak ada satupun dari para entrepreneur sukses yang diwawancara dalam studi itu yang mau mengambil resiko all-or-nothing. That's too much to lose. Inilah alasan kenapa mereka semua bisa bertahan, walaupun mereka semua pernah mengalami kegagalan bisnis (ingat kriterianya? Pernah ada 1 bisnis yang gagal)
Kedua, para pebisnis sukses ini selalu berjaga-jaga akan kemungkinan terburuk yang mungkin terjadi. Inilah esensi dari manajemen resiko. Identifikasi resiko apa yang mungkin terjadi, dan pikirkan apa yang akan kita lakukan apabila benar terjadi. Walaupun si kuda berhasil menyeberang, mereka tetap berjaga membawa senjata, just in case buaya muncul mereka bisa berusaha menembaknya sebelum melarikan diri lagi.
Affordable loss juga tergantung dari keadaan sang entrepreneur sendiri. Apa alasan (purpose) mereka menjalankan bisnis? Untuk mereka yang punya alasan survival atau kepepet, tentu lebih berani untuk mengambil resiko karena pilihan lainnya adalah tidak punya uang untuk makan. Tetapi konsep effectuation sendiri tidak menganjurkan hal ini. Banyak cara lain untuk survive di Amazon daripada langsung menyeberangi sungai yang kemungkinan besar ada ikan piranha dan buaya.
Terkadang sebuah pilihan terdengar heroik, tetapi ternyata cara berpikir para entrepreneur sukses tadi bukan begitu. Sekarang, apakah kita mau bergabung ke dalam klub entrepreneur sukses definisi Prof. Sarasvathy atau mau bergabung dengan The Avengers?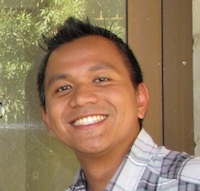 Setelah 12 tahun berkecimpung di dunia perbankan, Dondi Hananto mendirikan Kinara Indonesia, sebuah inkubator bisnis di Indonesia yang memiliki visi untuk membangun ekosistem kewirausahaan di Indonesia. Ia juga merupakan salah satu pendiri Wujudkan, sebuah platform crowdfunding untuk merealisasikan berbagai macam proyek kreatif di Indonesia. Anda dapat follow Dondi di Twitter, @dondihananto.
DailySocial.id adalah portal berita startup dan inovasi teknologi. Kamu bisa menjadi member komunitas startup dan inovasi DailySocial.id, mengunduh laporan riset dan statistik seputar teknologi secara cuma-cuma, dan mengikuti berita startup Indonesia dan gadget terbaru.