Sony Umumkan Tanggal Rilis God of War
Pengumuman tanggal rilis ini dibarengi pelepasan trailer baru.
Eksistensi dari game God of War baru telah Sony konfirmasi sejak 2014, tapi baru di E3 2016 sang publisher secara resmi mengumumkannya. Hanya mengusung judul 'God of War', permainan action-adventure ini merupakan penerus perjalanan Kratos sekaligus cara Sony merangkul fans baru tanpa mewajibkan mereka menikmati tujuh game God of War sebelumnya.
Permainan baru ini membawa Kratos ke Negeri Utara yang tertutup salju. Setelah mengacak-acak Gunung Olympus, ia nanti akan berhadapan dengan dewa-dewi dan makhluk mitos Skandinavia. Selain aksi pertempuran 'tradisional', God of War juga dibumbui satu twist menarik: Kratos akan bertualang bersama putranya, Atreus. Premis ini, ditambah cantiknya grafis permainan, membuatnya masuk dalam daftar 10 game yang paling ditunggu di 2018.
Dan di minggu ini, Sony Santa Monica Studio akhirnya mengumumkan waktu rilis God of War sembari melepas sebuah trailer baru yang difokuskan pada aspek cerita. Berdasarkan konten dari video berdurasi tiga menit ini, perjalanan Kratos dan putranya dipicu oleh kematian istri dari karakter utama. Atas permintaan sang ibu, Atreus dan Kratos bermaksud untuk membawa abunya ke puncak gunung tertinggi.
Petualangan keduanya tentu akan diwarnai drama karena Kratos berusaha menyembunyikan masa lalunya dari Atreus, dan dinamika ini yang membuat narasi God of War jadi menarik. Pada akhirnya, Atreus harus memilih apakah ia akan tumbuh seperti ayahnya atau memutuskan jadi individu yang berbeda. Aspek gameplay-nya turut mendapatkan modifikasi. Dunia God of War didesain agar lebih terbuka, meski tidak betul-betul mengusung elemen open world. Lalu Santa Monica Studio juga berjanji buat mengurangi elemen quick time events.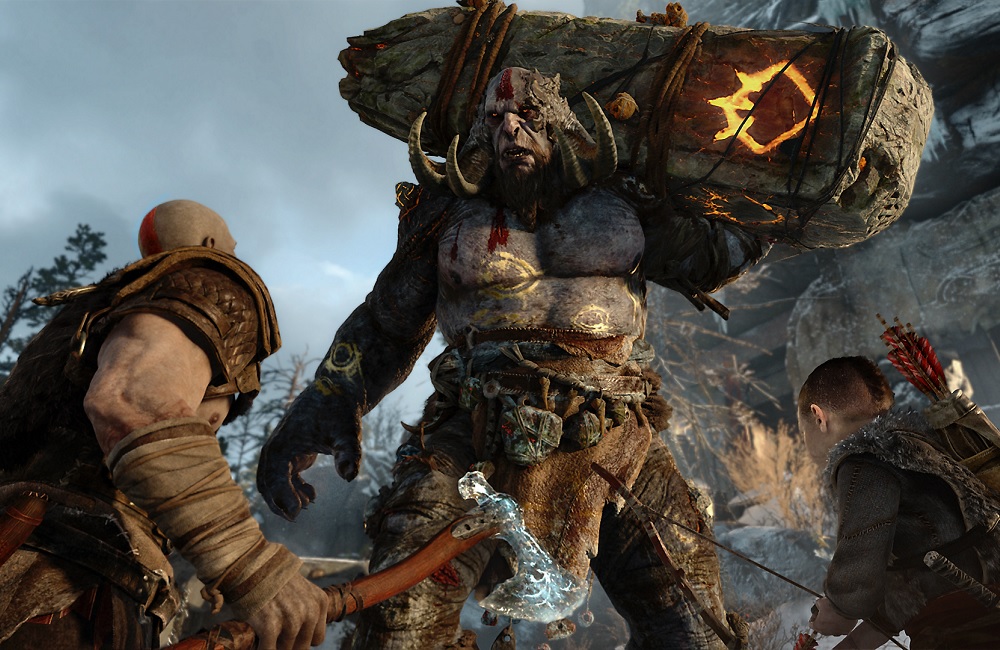 Game director Cory Barlog sempat menjelaskan bahwa God of War (2018) dirancang buat menyambung cerita God of War III, di-setting di sebuah masa sebelum kehadiran bangsa Viking, saat para dewa Norse berjalan di atas muka Bumi. Di permainan ini, Anda bisa mengunjungi sembilan alam di mitos Skandinavia - misalnya Asgard, Hel, Jotunheumr, Nilfheim sampai Midgard.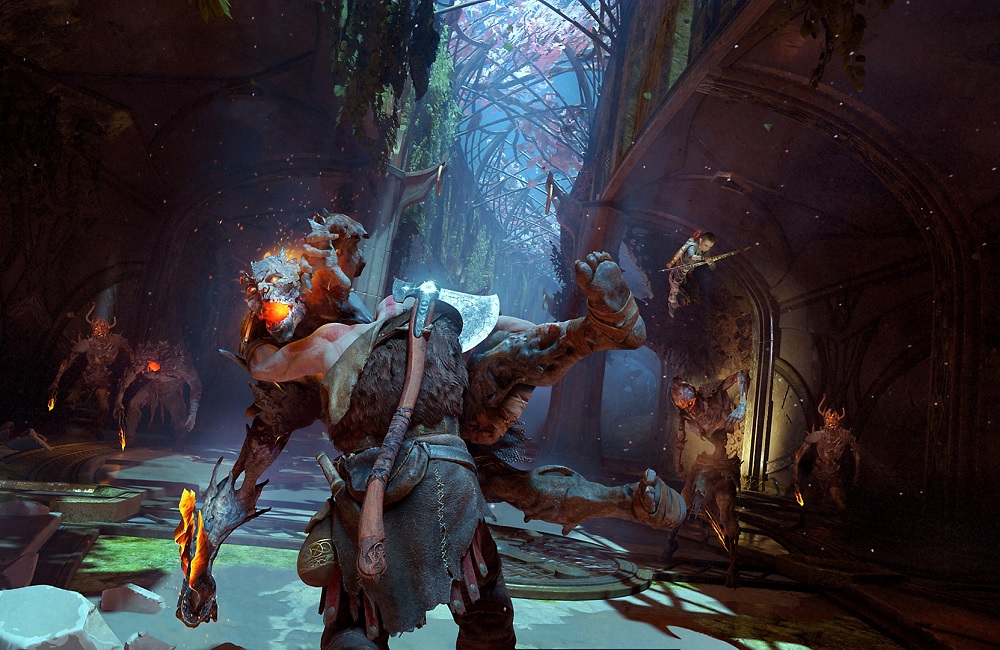 Di penghujung trailer, Sony mengungkap waktu peluncuran God of War, jatuh pada tanggal 20 April 2018. Seperti game-game sebelumnya, God of War tersedia secara eksklusif di console PlayStation. Game juga siap menyajikan visual 4K khusus buat pemilik PS4 Pro.
Game ini, ditambah Detroit: Become Human, The Last of Us 2 dan Red Dead Redemption 2 sangat menggoda saya untuk meminang PlayStation 4 Pro. Namun buat menikmatinya secara maksimal, itu berarti saya juga harus membeli TV 4K HDR.
Are you sure to continue this transaction?
processing your transaction....