Gadget
Super Nintendo 3DS XL Diungkap di Amerika, Konsumen Indonesia Bisa Memesannya
Seperti yang diindikasikan namanya, Super Nintendo 3DS XL mengusung elemen desain platform game 16-bit lawas milik Nintendo.
Nostalgia belakang melanda Nintendo. Perusahaan hiburan asal Jepang ini baru melepas home console ketujuh mereka, tapi tema retro terasa begitu kental setelah peluncuran NES dan SNES Classic Edition. Arahan serupa juga Nintendo implementasikan pada edisi khusus console handheld 3DS XL, yang dirilis  eksklusif di Jepang pada bulan April 2016.
Satu setengah sesudahnya, muncul kabar gembira buat para fans perangkat gaming portable Nintendo di seluruh dunia. Lewat Amazon, sang produsen membuka gerbang pre-order Super Nintendo 3DS XL, yaitu edisi spesial dari unit New 3DS XL. Munculnya produk ini di Amazon menandai pendaratan formal Super Nintendo 3DS XL di kawasan Amerika, dan memungkinkan konsumen di Indonesia untuk melakukan pemesanan.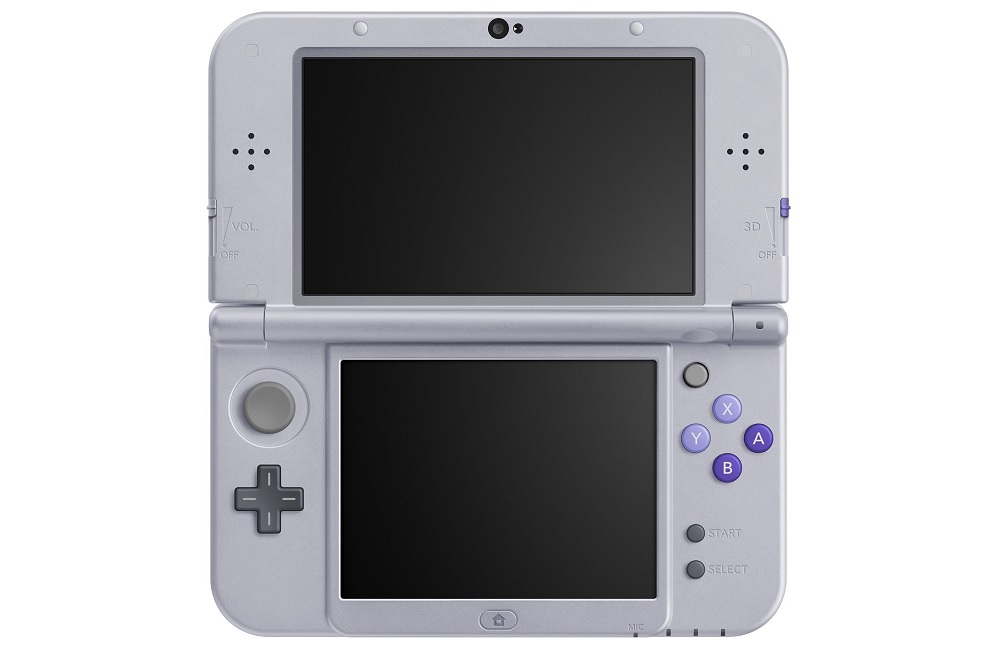 Seperti yang diindikasikan oleh namanya, Super Nintendo 3DS XL mengusung elemen desain platform game 16-bit lawas milik Nintendo. Perangkat mempunyai tubuh berwarna abu-abu cerah yang khas, dan dalam kondisi tertutup, Anda akan disuguhkan decal berupa 'tombol' Power dan Reset ungu serta 'tombol' Eject kelabu familier. Saat dibuka, skema warna controller Super NES juga diterapkan pada tombol directional pad, stik analog, hingga action button.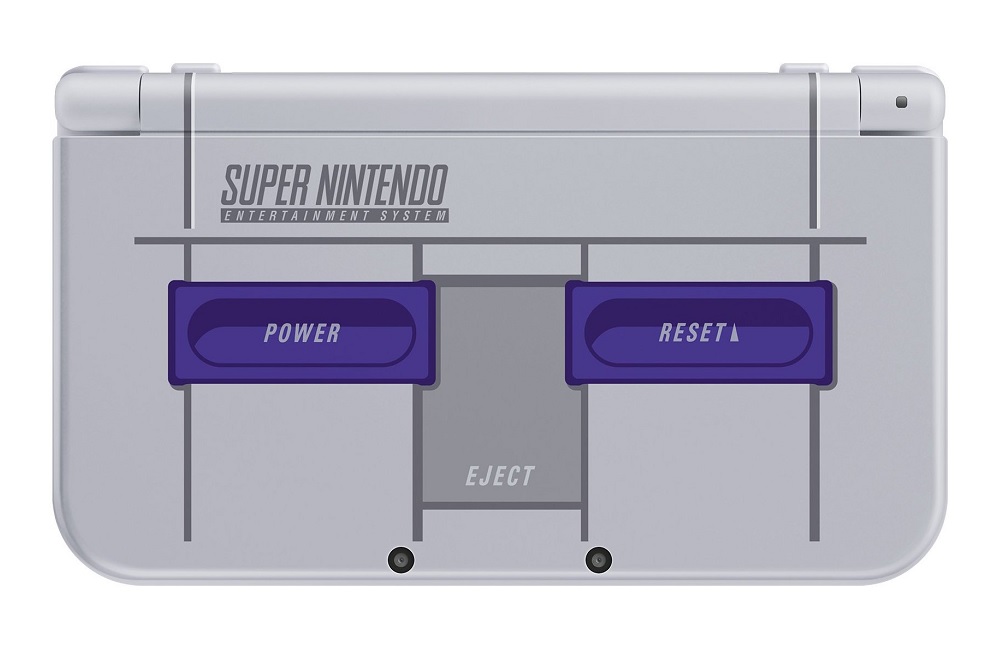 Seperti yang ditunjukkan gambarnya, Super Nintendo 3DS XL mengikuti arahan desain edisi internasional Super NES. Sebelumnya, edisi khusus 3DS XL yang diperkenalkan Nintendo menyajikan rancangan ala Super Famicom. Perbedaan kedua varian hanya terletak pada komposisi warna dan decal.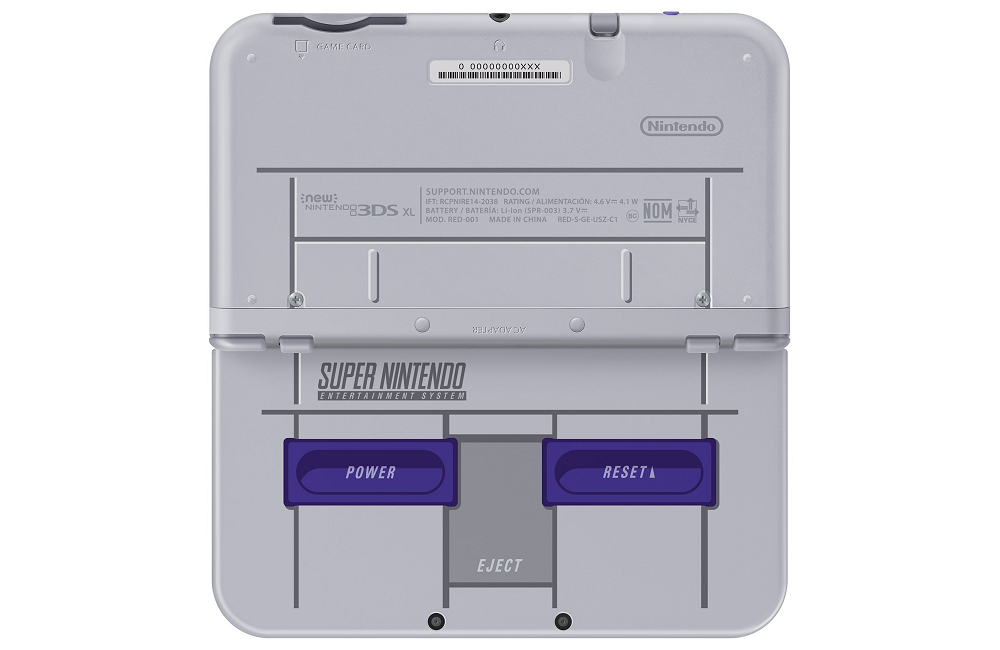 Super Nintendo 3DS XL menyimpan spesifikasi hardware serupa tipe standar, dengan layar 3D yang lebih lebar dari New Nintendo 3DS. Device tak lupa dibekali fitur backward compatibility, siap menjalankan hampir seluruh permainan DS. Di dalam bundel penjualan, Nintendo turut menyertakan kode download gratis permainan Super Mario Kart, tapi unit adaptor AC dijual terpisah.
Belum diketahui apakah Nintendo punya agenda untuk menyediakan 'edisi Super Nintendo' buat New Nintendo 3DS. Sejauh ini, 3DS XL merupakan varian console handheld yang lebih laris dibanding adiknya itu, dengan komparasi penjualan 9,82 juta versus 2,49 juta unit (per 31 Desember 2016).
Rencananya, Super Nintendo 3DS XL akan meluncur pada tanggal 27 November 2017, kurang lebih dua minggu setelah pelepasannya di Eropa. Di Amazon, produk ini dibanderol seharga US$ 200, lebih murah dibanding Nintendo New 3DS XL Pikachu Yellow Edition dan Nintendo New 3DS XL Red.
Via The Verge.
Are you sure to continue this transaction?
processing your transaction....