Sweets Line, Game Puzzle yang Terintegrasi Dengan Picmix
Adam Ardisasmita - 8 June 2015
Picmix merupakan aplikasi untuk berbagi dan meng-edit foto buatan pengembang lokal. Aplikasi Picmix ini sempat merajai platform Blackberry dan kini tersedia juga untuk platform lainnya. Kali ini, Picmix melalui tim pengembangan game-nya yang bernama Gemmix, meluncurkan game yang terintegrasi dengan Picmix bernama Sweets Line.
Nampaknya melalui Sweets Line, Picmix ingin melakukan pendekatan yang sama dengan yang dilakukan oleh Line dan Kakao Talk. Dengan pendekatan ini, ke depan Picmix tidak hanya sekedar menjadi aplikasi, tapi juga bisa menjadi platform game bagi pengembang game di Indonesia. Hal ini bisa menjadi simbiosis mutualisme yang baik bagi pengembang game juga untuk Picmix sendiri.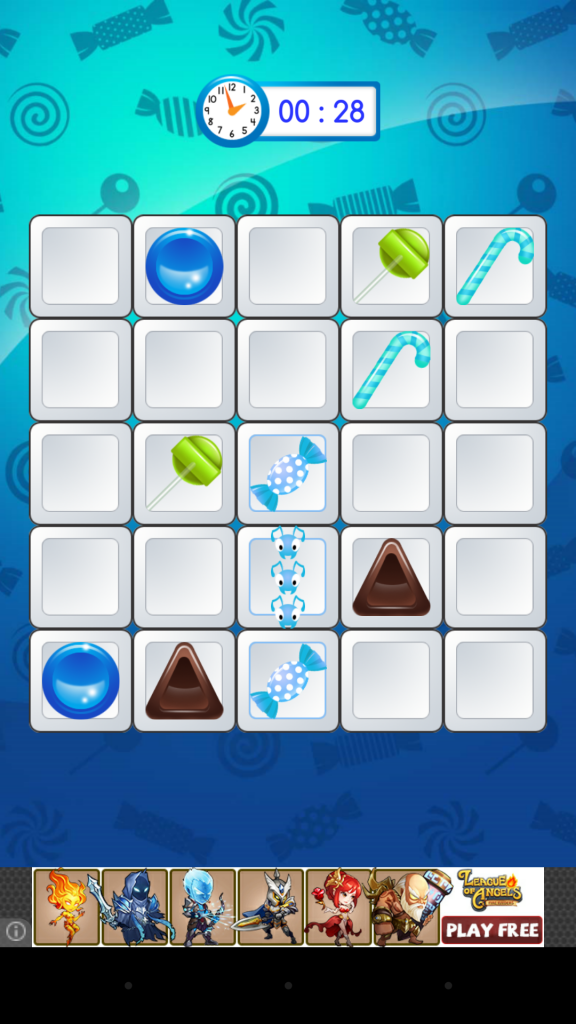 Game Sweets Line sendiri merupakan game dengan cara bermain connecting the dot. Terdapat sebuah peta bermain dengan ukuran 5x5 hingga 9x9. Di setiap peta terdapat beberapa pasang objek yang letaknya berjauhan. Tugas kita adalah menghubungkan garis antara pasangan objek yang sama. Namun tantangannya adalah antar garis penghubungnya tidak boleh tumpang tindih.
Info menarik: Sambut Kebangkitan PC Desktop, MSI Siapkan Nightblade MI dan Aksesori Gaming
Ada dua mode permainan yang bisa kita mainkan. Yang pertama adalah mode regular map dan yang kedua mode contact cap. Mode regularmap memberikan kita model permainan connecting the dot seperti pada umumnya sedangkan pada contactmap kita harus memastikan tiap garis melewati satu titik yang sudah ditentukan. Ada lebih dari 2000 level yang bisa dimainkan di tiap peta yang ada.
Selain dua mode tersebut, kita juga bisa bermain di mode timetrial, dalam waktu tertentu, kita harus bisa menyelesaikan puzzle yang diberikan. Lalu juga ada mode multiplayer dimana kita bisa bermain dengan teman yang ada di jaringan pertemanan Picmix. Di dalam game sendiri pun, kita bisa minta bantuan dari teman kita.
Penasaran dengan game ini, ayo segera unduh Sweets Line sekarang juga. Game ini sudah tersedia di Google Play secara gratis.