Sukses Jalani Fase Pengujian Pertama, Taksi Udara Lilium Jet Ditargetkan Siap Beroperasi di Tahun 2025
Prototipenya sudah bisa mengudara di kecepatan 100 km/jam, masih cukup jauh dari target yang ditetapkan
Glenn Kaonang - 24 October 2019
Belum lama ini, beredar kabar bahwa Porsche dan Boeing telah menjalin kerja sama untuk mengembangkan pesawat VTOL (vertical take-off and landing) bermesin listrik. Dua perusahaan besar itu rupanya tidak sendirian dalam mengejar salah satu mimpi umat manusia yang paling ambisius. Di luar sana, cukup banyak startup yang diam-diam mencoba mewujudkan cita-cita yang sama.
Salah satunya adalah Lilium Aviation, startup asal Jerman yang sudah mencoba merealisasikan visinya sejak tiga tahun silam. Prototipe pesawat VTOL mereka, Lilium Jet, baru-baru ini diumumkan telah berhasil menjalani fase pengujian yang pertama, dan mereka pun tengah bersiap untuk melanjutkan ke tahap produksi.
Lilium Jet bukan termasuk kendaraan pribadi, melainkan yang dideskripsikan sebagai "taksi udara on-demand". Mesin listriknya mampu membawanya mengudara di kecepatan maksimum 300/jam dan menempuh jarak sekitar 300 km sambil mengangkut lima orang penumpang. Pada video di bawah, bisa kita lihat kalau desainnya pun mirip seperti gambar konsep yang mereka rilis tiga tahun lalu.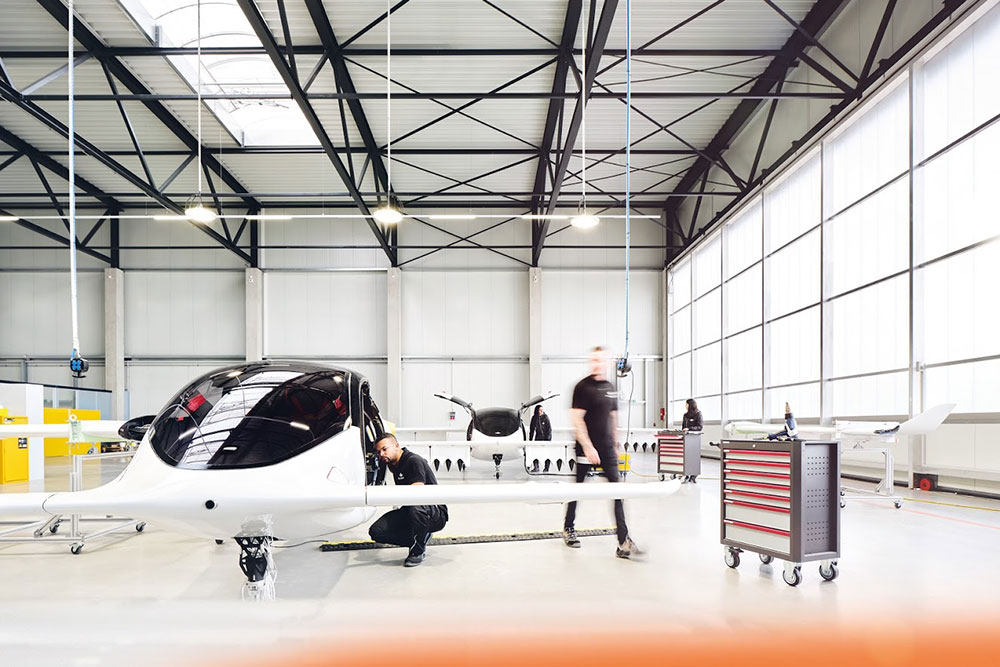 Lilium bilang fase pengujian yang pertama ini melibatkan lebih dari 100 skenario darat dan udara yang berbeda. Sejauh ini, prototipe mereka sudah bisa terbang dalam kecepatan lebih dari 100 km/jam. Masih jauh dari target yang ditetapkan, akan tetapi Lilium memang tidak ingin tergesa-gesa.
Kalau semuanya berjalan sesuai rencana, armada taksi udara Lilium Jet baru akan beroperasi di tahun 2025 nanti. Ya, Lilium masih punya waktu yang cukup panjang untuk menyempurnakan prototipe pesawat VTOL-nya hingga mencapai target spesifikasi yang ditetapkan. Pengujian demi pengujian masih harus dilancarkan, dan selagi menunggu, Lilium juga sedang membangun fasilitas produksi baru dengan kapasitas yang lebih besar dari sebelumnya.
Sumber: Electrek.
Are you sure to continue this transaction?
processing your transaction....