Teknologi ChroMorphous Memungkinkan Tas atau Pakaian Berubah Warna via Perintah di App Mobile
Karena berbasis tenunan, teknologi ini berpeluang untuk dijadikan produk tekstil 'mainstream' dan diproduksi dalam skala besar.
Yoga Wisesa - 16 May 2018
Ketika membahas perangkat wearable, smartwatch, produk activity tracker canggih, atau mungkin kacamata augmented reality akan segera muncul di benak kita. Namun sudah ada banyak pihak mencoba mengembangkan teknologinya lebih luas lagi, sehingga penyajiannya mungkin di luar bayangan kita, misalnya berupa tato atau kain pintar.
Kali ini, para peneliti dari College of Optics & Photonics di University of Central Florida berhasil menciptakan kain yang mampu mengubah warna tanpa memerlukan modifikasi zat pigmen eksternal. Material tersebut, dinamai ChroMorphous, mempunyai karakteristik layaknya kain biasa, sehingga bisa digunakan dalam pembuatan berbagai produk - misalnya syal, baju ataupun tas.
Tiap tenunan benang yang membentuk kain ChroMorphous memiliki kabel mikroskopis dan zat pigmen. Selanjutnya, kita bisa menggunakan aplikasi di perangkat bergerak untuk mengubah warna - misalnya membuat warna syal jadi serasi pakaian lain tanpa harus menggantinya. Merakyatnya kemampuan ini sudah pasti akan merombak industri fashion.
ChroMorphous memanfaatkan temperatur untuk memodifikasi warna kain. Cara kerjanya hampir mirip dengan material thermotropic yang biasa digunakan di 'mood ring'. Kabel logam tipis di sana bertugas mengubah temperatur. Transisinya dijanjikan cepat dan merata, kemudian prosesnya tidak menyebabkan suhu permukaan kain jadi meningkat dan membuat kita kepanasan.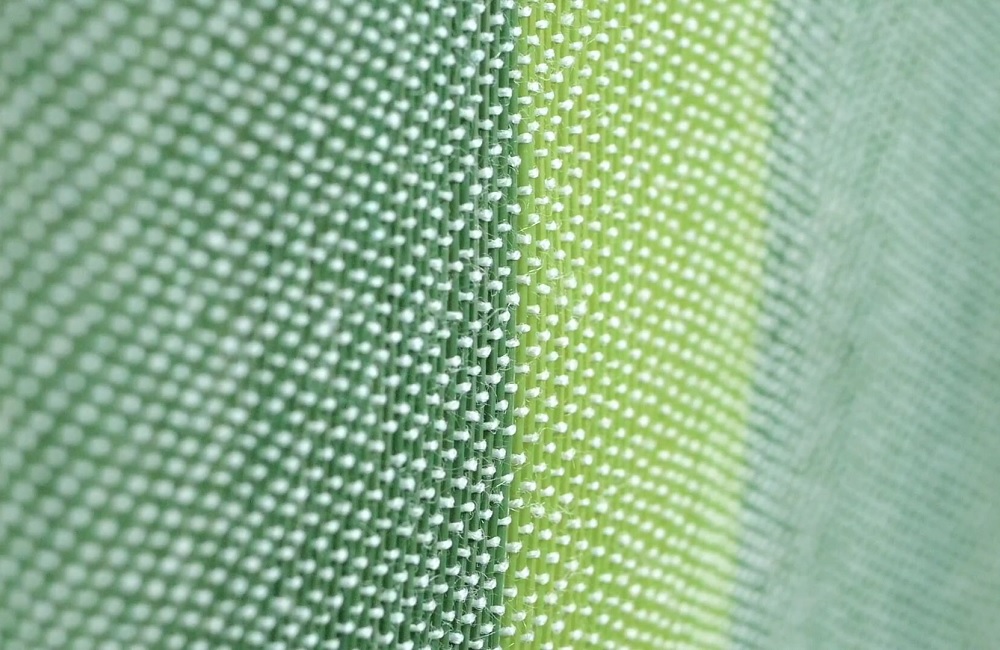 Dua peneliti dari CREOL yang berpartisipasi dalam pengembangan ChroMorphous, Dr. Ayman Abouraddy dan Josh Kaufman telah melakukan riset terkait teknologi optik selama lebih dari satu dekade. Baru beberapa tahun terakhir ini, mereka mencoba menapaki bidang berbeda demi memproduksi kain jenis baru tersebut.
Konsep pekstil 'pengubah warna' memang telah diajukan sebelumnya, namun mayoritas dari mereka memakai LED sebagai metode modifikasinya. Baru ChroMorphous yang betul-betul menggunakan tenunan, sehingga teknologi ini berpeluang tinggi untuk dijadikan produk tekstil 'mainstream' dan diproduksi dalam skala besar.
Benang ChroMorphous terbuat dari polimer sintetis yang dikombinasikan bersama micro-wire logam tipis. Saat perintah pengubahan warna diberikan, arus listrik akan dialirkan ke kabel mikroskopis tersebut buat menaikkan temperaturnya. Selain warna, kita juga dapat memodifikasi pola pada kain.
College of Optics & Photonics at the University of Central Florida punya keinginan untuk membawa teknologi ChroMorphous hingga betul-betul menjadi produk konsumen, namun sulit menebak kapan pakaian bermaterial ChroMorphous akan tersedia,
ChroMorphous mengingatkan saya pada adegan dalam buku di trilogi The Tree-Body Problem karya Cixin Liu. Di masa depan nanti, ia membayangkan bagaimana informasi bisa ditampilkan di permukaan benda apapun - termasuk pakaian.
Via VentureBeat.