Teknologi Display MicroLED Besutan Samsung Bakal Dipakai dalam Studio Produksi Film
Display bersifat modular ini bakal diaplikasikan menjadi dinding sekaligus langit-langit pada studio baru milik CJ ENM
Serial The Mandalorian memopulerkan tren baru di industri perfilman lewat teknik produksi yang mengandalkan studio virtual. Ketimbang menggunakan green screen, tim produksi The Mandalorian justru membangun studio khusus dengan layar LED sebagai dinding sekaligus langit-langitnya, menyederhanakan alur produksi sekaligus memaksimalkan kemampuan akting masing-masing pemeran.
Tren ini membuka peluang bisnis baru bagi produsen panel display seperti Samsung. Baru-baru ini, Samsung mengumumkan kontrak kerja samanya dengan rumah produksi asal Korea Selatan, CJ ENM, untuk membangun studio produksi virtual yang dibekali teknologi MicroLED besutan Samsung.
Diumumkan di tahun 2018, salah satu keunggulan teknologi MicroLED adalah sifatnya yang modular, yang berarti teknologi ini dapat diaplikasikan menjadi display dalam berbagai bentuk dan ukuran. Dalam konteks studio film, MicroLED dapat diaplikasikan ke dinding atau langit-langit studio yang datar, cekung, ataupun cembung, menyesuaikan dengan rancangan internal studio itu sendiri.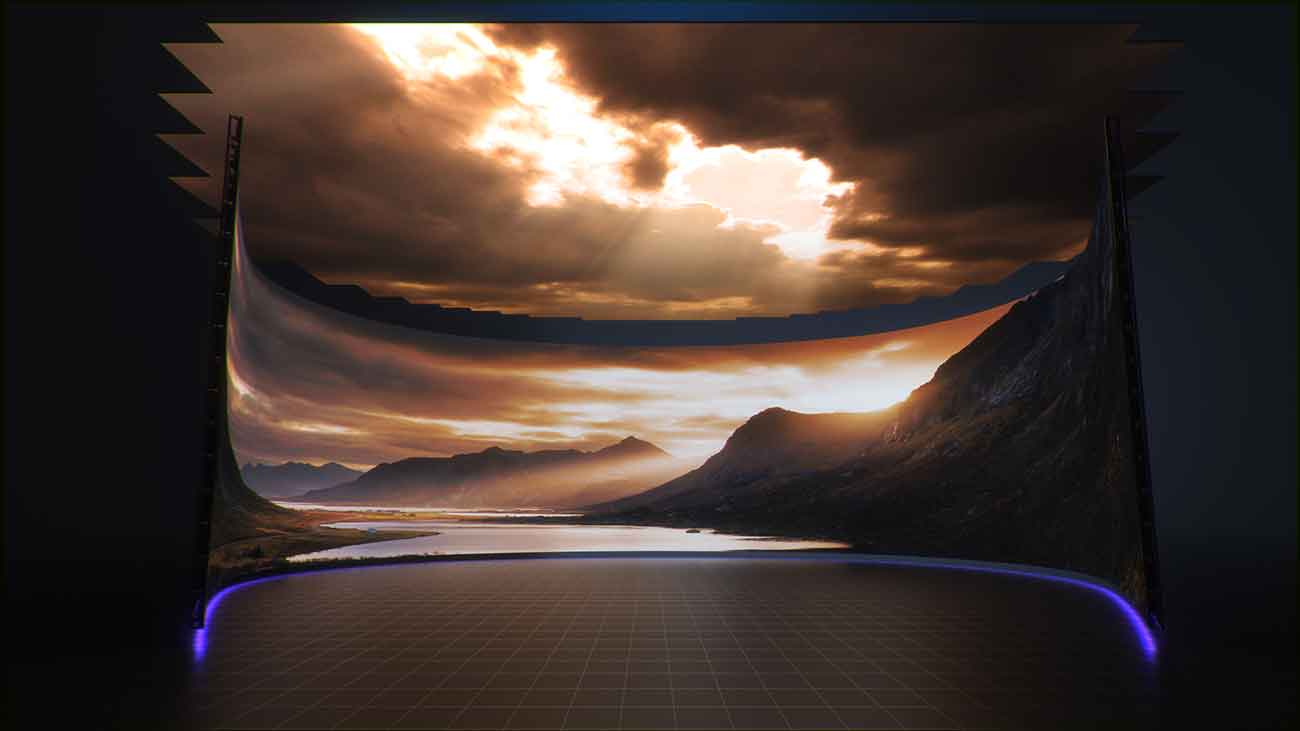 Untuk display utamanya, Samsung dan CJ ENM sudah merencanakan display yang berbentuk oval, dengan diameter 20 meter dan tinggi sekitar 7 meter atau lebih. Kalau mau diukur, Samsung bilang panel ini mempunyai ukuran melebihi 1.000 inci, serta mampu menampilkan konten dalam resolusi maksimum 16K dan format HDR10+.
Juga tidak kalah penting adalah pilihan frame rate yang telah dioptimalkan untuk kebutuhan produksi film, termasuk halnya opsi-opsi populer macam 23,976 Hz, 29,97 Hz, maupun 59,94 Hz. Sebelum ini, CJ ENM juga sudah lebih dulu meneken kontrak kerja sama dengan Epic Games untuk memanfaatkan game engine Unreal Engine dalam proses produksinya, sama seperti yang dilakukan oleh tim produksi The Mandalorian.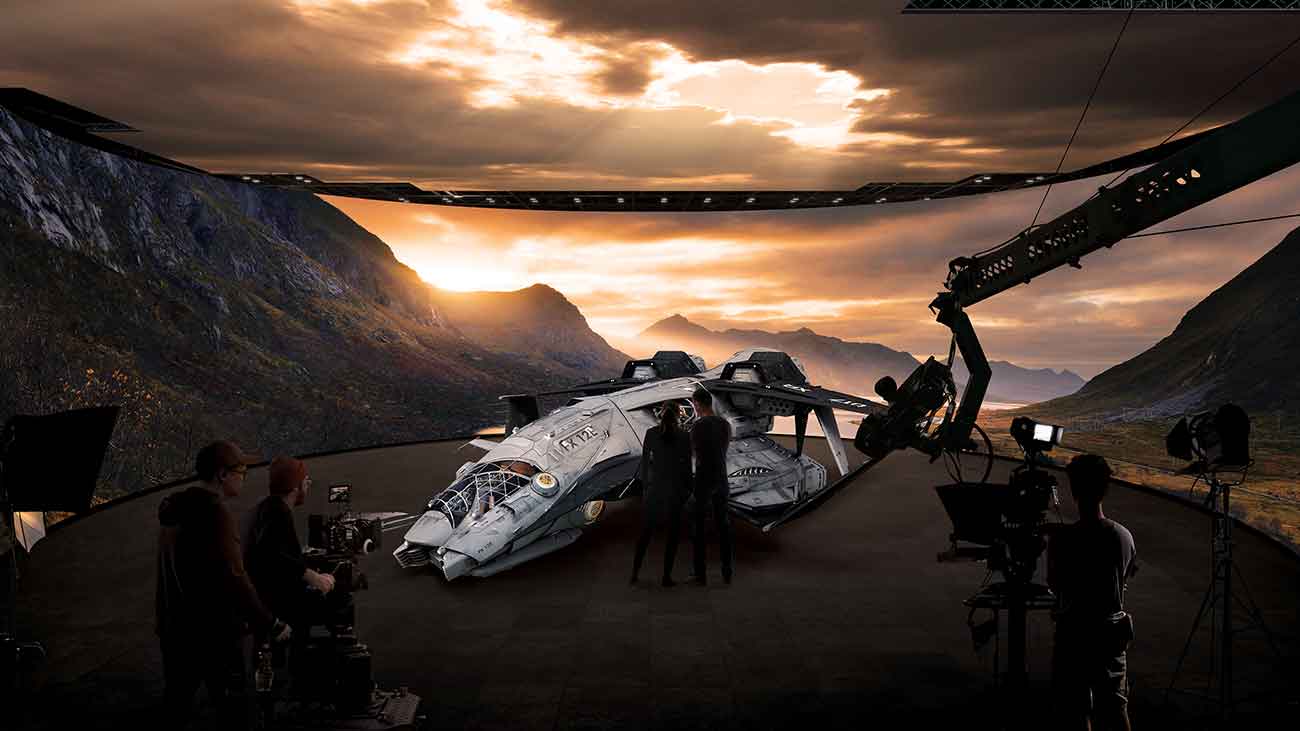 Pengamat industri dari Göteborg Film Festival memprediksi bahwa proses produksi virtual semacam ini bakal menjadi standar baru di industri perfilman dalam lima tahun ke depan, dan Samsung pun bukan satu-satunya produsen panel display yang terlibat langsung sebagai pemasok teknologi display untuk studio produksi virtual.
Belum lama ini, Sony juga dikabarkan sudah mulai menggunakan teknologi Crystal LED besutannya dalam membangun studio virtual untuk rumah produksi mereka sendiri, Sony Pictures. Sony bahkan juga sempat membeli saham Epic Games senilai $250 juta.
Are you sure to continue this transaction?
processing your transaction....