Masuknya Alibaba ke Asia Tenggara merupakan bukti nyata bagi para pengusaha dan bisnis bahwa mereka sedang menuju sesuatu yang besar dan hal ini berujung kepada tahun yang subur bagi dunia ecommerce.
"Kita baru tiba di permulaan, [transaksi Alibaba-Lazada] ini yang akan memulai keseluruhan siklusnya. Hal ini akan menarik lebih banyak lagi investasi global dan pengusaha yang memandang wilayah ini sebagai tempat yang tepat untuk memulai bisnis." – Stefan Jung, founding partner Venturra Capital yang berbasis di Indonesia dalam wawancara denganTech in Asia.
Bahkan ketika kita semakin mendekati 2018, sejumlah "korban" telah berjatuhan di salah satu pasar ecommerce berkembang yang paling menjanjikan ini.
Alibaba melipatgandakan investasinya di Lazada dengan meningkatkan bagiannya dari 51 persen menjadi 83 persen. Dan dalam upaya untuk memonopoli pasar, mereka juga "menancapkan kukunya" di Tokopedia, yang bisa dikatakan sebagai salah satu kompetitor terbesar Lazada di Indonesia.
Di tempat lain, Tencent, baik secara langsung atau melalui JD, telah mulai mengeksekusi buku pedoman Cina mereka dengan berinvestasi di perusahaan-perusahaan seperti Sea, Go-Jek, Traveloka, Pomelo Fashion, dan Tiki.vn.
Melengkapi trifecta ini adalah KKR, yang melalui Emerald Media, menaruh $65 juta dalam 'agen senjata' ecommerce aCommerce dalam usahanya mereplikasi dominasi Baozun dalam lansekap "TP" (Tmall Partner) Cina.
Permainan ini tidak akan berhenti di sini.
Memanfaatkan kekuatan konsolidasi mereka yang baru, para marketplace akan melintasi batas tradisional mereka dan memasuki area-area seperti merek label pribadi dan distribusi offline. Para brand juga akan semakin merasa terpojok menghadapi situasi yang seperti memakan buah simalakama.
Mereka yang berhasil bertahan di 2018 harus bisa menemukan niche yang lebih menjanjikan, misalnya fashion atau home, karena sudah tidak ada ruang yang cukup bagi pemain ecommerce horisontal besar lainnya. Sementara yang lain akan tergoda untuk mengambil jalan pintas yang penuh resiko seperti mengumpulkan pendanaan melalui ICOs.
Di tahun 2018 kita juga akan mendapati Tencent, bukan Alibaba atau perusahaan lokal, muncul sebagai pemenang dalam pembayaran mobile di Asia Tenggara.
Mungkin ini saat yang tepat untuk belajar bahasa Mandarin.
Plata o Plomo: Ecommerce di Asia Tenggara akan semakin terbelah menjadi kamp Alibaba dan Tencent, dan perusahaan lokal akan memilih sisi
Karena kesamaannya dengan Cina kurang lebih 10 tahun lalu, Asia Tenggara telah menjadi ladang emas bagi para raksasa internet Cina yang ingin berkembang di luar daratan. Akuisisi Alibaba atas Lazada tahun lalu menjadi pemicu "adu senjata" antara Alibaba dan Tencent di Asia Tenggara, dan sebagai gantinya, menyebabkan perusahaan-perusahaan lokal harus memilih sisi.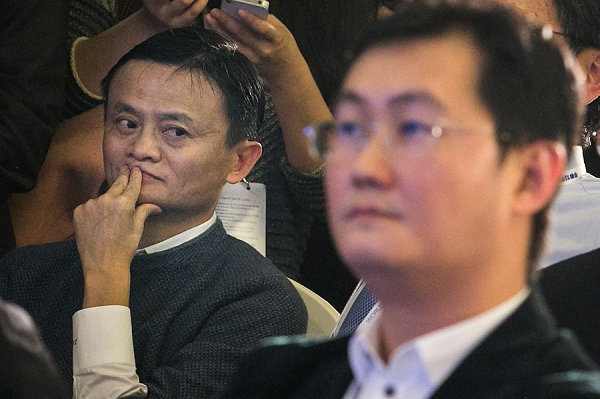 Sebagai tambahan dari akuisisinya atas Lazada, Alibaba juga memimpin investasi $1.1 juta atas Tokopedia di tahun 2017, melanjutkan pertaruhan besarnya atas ecommerce. Ke depannya, Alibaba diharapkan akan memposisikan Lazada dan Tokopedia sebagai Tmall dan Taobao di Asia Tenggara.
Sementara itu, Tencent secara agresif telah mencoba mereplikasi formula tiga-cabang yang telah sukses membantunya dalam pertarungannya melawan Alibaba di Cina: gaming, mobile, dan pembayaran.
Langkah pertama adalah menjadi pemegang saham terbesar dari Sea (sebelumnya Garena), perusahaan gaming ternama yang juga mengelola Shopee, marketplaceecommercemobile-first. Langkah keduanya adalah bertaruh di Go-Jek, satu dari beberapa perusahaan unicorn di Indonesia, untuk menjadi "super app" seperti WeChat dan WeChat Pay.
Langkah ini sangat dimengerti mengingat WeChat Pay saat ini meraih 40% market share di Cina vs. 54% milik Alipay – meningkat dari 11% di 2015.[1][2]
Faksi Alibaba
Faksi Tencent

(Tencent adalah pemegang saham terbesar di JD[3])

Lazada
$1 miliar untuk 51% (Apr 2016)

$1 miliar untuk 83% (Jun 2017)[4]

Tokopedia
$1.1 miliar pendanaan Seri F (Agu 2017)[5]
SEA (Shopee)
39.7%[6]
JD (Thailand)
$250 juta dari $500 juta joint-venture dengan Central Group[7]
Go-Jek
$100-150 juta (Aug 2017)

$100juta (Aug 2017) via JD[8]

Traveloka
$0-150 juta (Jul 2017) via JD[9]
Pomelo Fashion
$19 juta (Oct 2017, Lead) via JD[10]
Tiki.vn
$44 juta (Nov 2017) via JD[11]
"Apakah saat ini ada lahan yang tersedia untuk aset seperti ini? Saya rasa dalam hal lahan, mereka [Tencent] mengikuti kami. Mereka melihat bahwa kami telah memposisikan diri kami dengan baik, maka itu mereka sedang bermain mengejar ketertinggalan. Karena kami telah berada di posisi ini, apa yang ingin kami lakukan selanjutnya adalah bekerja sama dengan para pengusaha lokal." — Joe Tsai, Vice Chairman Alibaba, berbicara kepada Bloomberg.

Dengan kondisi pasar keduanya, Tencent dan Alibaba, yang berada pada posisi tertinggi, kita bisa berharap bahwa tren ini akan berlanjut di sepanjang 2018 dengan keduanya melahap lebih banyak lagi perusahan-perusahaan lokal lintas lansekap ecommerce dan meningkatkan saham mereka di perusahaan yang telah ada.
Menghadapi pertumbuhan organik yang lambat, Amazon akan menempuh jalur akuisisi untuk mempercepat ekspansi ecommerce-nya di wilayah ini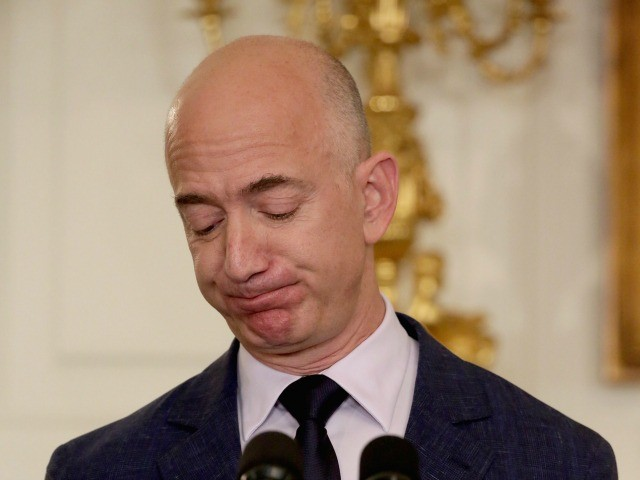 Masuknya Amazon di "Asia Tenggara" merupakan kejutan terbesar yang pada saat bersamaan, juga tidak mengejutkan.
Tidak mengejutkan karena peluncuran Amazon yang telah lama dinantikan dan dibicarakan di Singapura telah diberitakan besar-besaran oleh media bahkan sebelum layanan Prime Now secara resmi tersedia pada 26 Juli 2017.
Mengejutkan karena pencapaian Amazon yang diharapkan akan terjadi lintas wilayah ini berakhir sebelum dimulai.
Para fanboy Amazon merayakan peluncuran sebuah versi kecil dari Amazon – Amazon Prime Now – yang hanya menawarkan barang-barang kebutuhan rumah tangga dan sehari-hari.
"Saya mengharapkan lebih banyak barang yang tidak bisa didapatkan di Singapura, contohnya Sriracha atau hal kecil lain yang tidak tersedia di Singapura, namun kebanyakan barang di Prime Now adalah barang dasar yang bisa didapatkan dari Fairprice…" – Pengguna RedditTicklishcat
Namun ada alasan yang bagus untuk hal ini.
Tidak masuk akal bagi Amazon untuk membangun sebuah operasi lokal besar-besaran di negara kota ini. Penduduk Singapura, dengan pilihan dari Free Amazon Global Saver Shipping, sebenarnya sudah bisa medapatkan pengiriman barang gratis dari Amazon secara massal untuk pesanan di atas $125.
Singapura hanya menempati posisi #29 dalam hal sesi/tahun di Amazon.com dalam skala global namun #4 jika dinormalisasikan dengan ukuran populasi. Dengan rata-rata 14.04 sesi per orang yang mengunjungi Amazon.com per tahun, Singapura menempati posisi teratas di antara semua negara di Asia.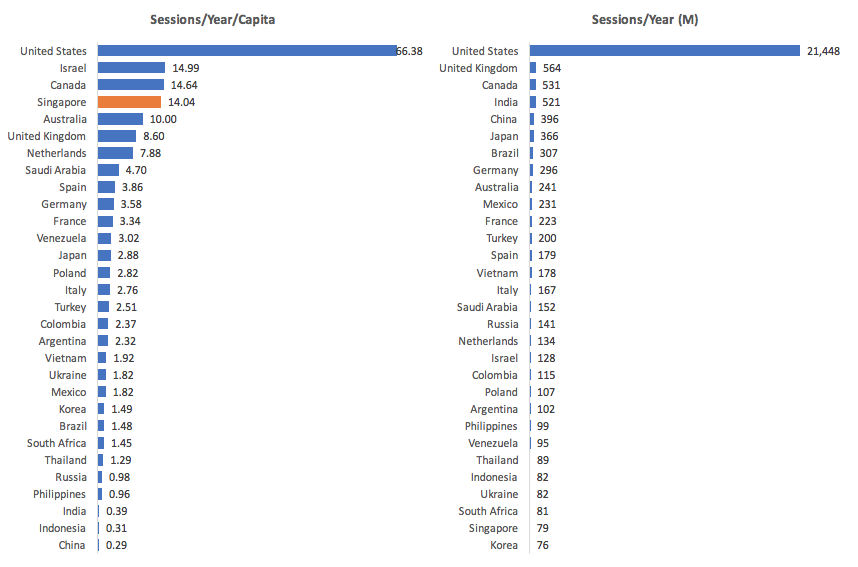 Peluncuran Amazon Prime di Singapura bulan ini menjadikan Amazon lebih tidak mungkin lagi membangun operasi lebih dari layanan Amazon Prime Now. Amazon tidak lagi mensubsidi pengiriman gratis untuk pesanan di atas $125 ke Singapura namun para anggota Prime Singapura mendapatkan pengiriman gratis untuk pesanan di atas S$60 di website global Amazon dan keuntungan lainnya dengan biaya keanggotaan sebesar S$8.99 per bulan.
Tidak banyak lagi hal yang terdengar tentang ekspansi lebih lanjut dari Amazon di Asia Tenggara, khususnya Indonesia dan Thailand, di mana pasarnya secara cepat dilahap oleh Alibaba dan Tencent.
Dengan semakin sempitnya waktu untuk benar-benar masuk secara organik ke pasar-pasar yang berkembang pesat di Asia Tenggara, saham perusahaan yang berada di nilai tertinggi sepanjang masa, dan memori kegagalan mereka di Cina yang belum lama terjadi, kita bisa mengharapkan Amazon setidaknya melakukan satu akuisisi besar di 2018 untuk mempercepat ekspansi regionalnya.
Offline menjadi online yang baru: pemain ecommerce murni akan meluncurkan toko fisik untuk mengimbangi biaya akuisisi konsumen online yang tinggi, memperbaiki last-mile fulfillment, dan mempercepat pertumbuhan
Selagi retailer offline tradisional seperti Central di Thailand dan Matahari di Indonesia berlomba-lomba memindahkan bisnis mereka ke online, pemain ecommerce online murni justru akan melakukan ekspansi ke ranah offline mulai 2018.
Dengan saluran akuisisi konsumen online seperti Google dan Facebook yang dengan cepat mencapai kejenuhan dan menghasilkan profit yang semakin rendah, pemain ecommerce seperti Pomelo dan Lazada akan semakin melirik saluran offline untuk meraih konsumen baru.
Pomelo dalam beberapa tahun terakhir ini baru mencoba peruntungannya di toko pop-up, namun dengan penerimaan dana baru series B sebesar $19 juta, mereka baru saja meluncurkan toko pop-up terbesarnya di Siam Square, pusat fashion di Bangkok. Toko-toko ini memiliki konsep "click-and-collect", memungkinkan kustomer untuk memesan secara online dan mencoba barangnya secara offline di toko sebelum memutuskan mana yang akan disimpan atau dikembalikan.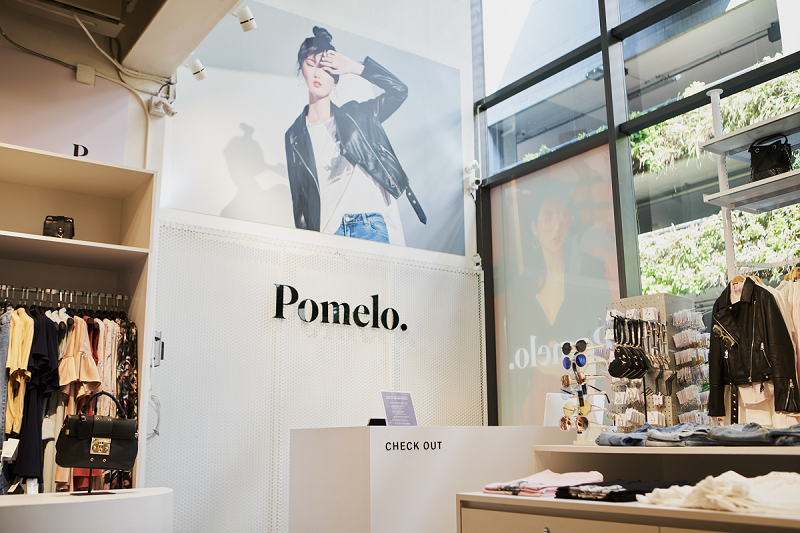 "Dalam fashion, penghalang nomor satu dalam pembelian adalah kebutuhan untuk mencoba produk disertai dengan kesulitan melakukan pengembalian barang. Kehadiran toko offline akan menjawab halangan ini secara langsung. Terlebih lagi, pelanggan bisa diakuisisi secara offline dan data dari online bisa digunakan untuk meningkatkan penjualan dan efisiensi operasional secara offline. Pendeknya, gabungan dari offline dan online merupakan strategi optimal untuk ritel fashion ke depannya." — David Jou, Co-Founder dan CEO, Pomelo Fashion.
Love Bonito, merek fashion online-first lainnya dari Singapore, secara resmi meluncurkan toko flagship permanen di Orchard Road setelah tujuh tahun menjadi pemain ecommerce murni.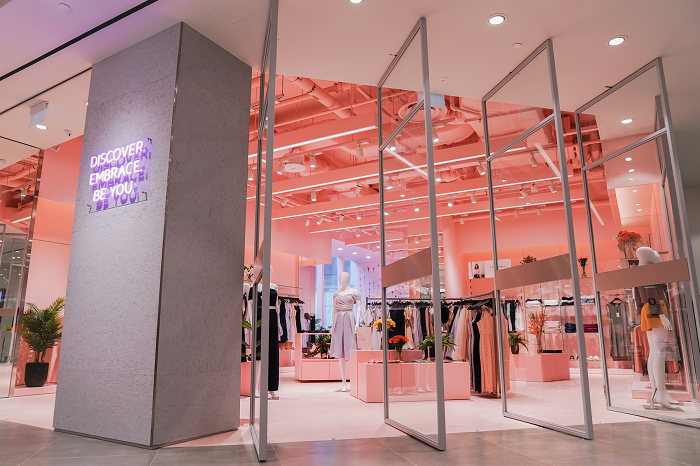 Sementara itu, Lazada kemungkinan akan mengikuti jejak Alibaba di Cina di mana mereka meluncurkan supermarket Hema di Beijing dan Shanghai. Tidak hanya untuk meningkatkan pengalaman brand dan akuisisi konsumen, toko-toko offline baru ini juga berperan sebagai pusat pemenuhan (fulfillment) yang secara efektif mengimbangi kekurangan infrastruktur logistik di Asia Tenggara.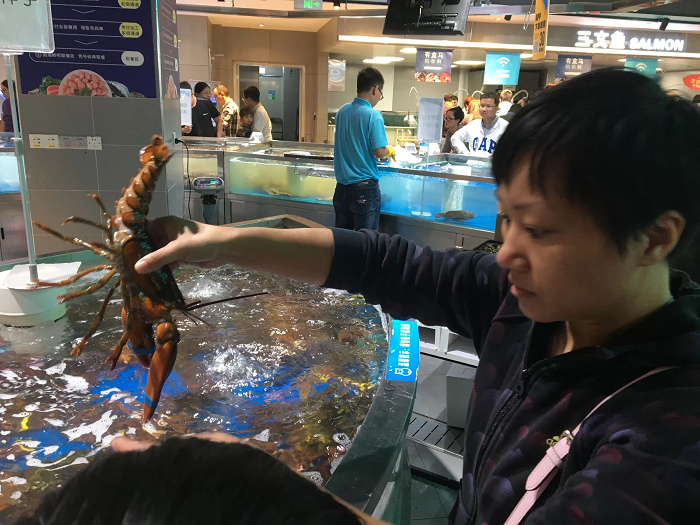 Tidak hanya untuk meningkatkan pengalaman brand dan akuisisi konsumen, toko-toko offline baru ini juga berperan sebagai pusat pemenuhan (fulfillment) yang secara efektif mengimbangi kekurangan infrastruktur logistik di Asia Tenggara.
Toko pop-up Pomelo di Siam Center memberlakukan "click-and-collect", memungkinkan kostumer untuk membeli barang online dan mencobanya di toko sebelum memutuskan produk mana yang ingin disimpan atau dikembalikan.
CEO Lazada Max Bittner telah memberi isyarat akan kemungkinan peluncuran toko fisik di Indonesia saat berbicara di sebuah konferensi tahun ini.
Dalam satu dekade terakhir di Cina, Alibaba mengalami kenaikan ecommerce tahunan (year-on-year) sebesar 50%+ hingga menjadi sebesar sekarang ini. Namun demikian, seiring dengan melambatnya pertumbuhan ecommerce di Cina, Alibaba kemudian melipat-gandakan inisiatif seperti 11.11, "New Retail" (toko pop-up pintar di sekitar Cina), dan ekspansi pasar untuk mempercepat penjualan mereka (Asia Tenggara).
Walaupun Asia Tenggara diperkirakan akan menjadi cerita ecommerce besar selanjutnya, ecommerce hanya terhitung 1-2% dari total ritel saat ini. Jika para perusahaan seperti Lazada dan Shopee ingin tumbuh lebih cepat dari yang dimungkinkan pasar, memasuki ranah offline menjadi pilihan yang jelas.
Para startup ecommerce baru akan menggunakan ICO untuk mengumpulkan dana demi melawan para raksasa
Dengan Asia Tenggara semakin dikuasai oleh para raksasa seperti Alibaba dan Tencent dengan karakter pasar "winner-takes-all", para startup ecommerce akan mencari alternatif untuk membiayai bisnis mereka.
Masuklah yang kini sedang populer, Initial Coin Offerings (ICOs).
Pengumpulan dana melalui cara ini di Asia Tenggara dipionirkan oleh Omise, sebuah startup fintech yang berbasis di Thailand, yang sukses mengumpulkan $2.5 juta dalam beberapa jam untuk membangun sistem pembayaran yang terdesentralisasi.
Berdasarkan spekulasi dini atas masuknya Amazon ke ranah cryptocurrency, kita akan memiliki lahan yang subur bagi ICO pertama untuk startup ecommerce. Sudah ada sebuah startup bernama HAMSTER yang menjual token HMT untuk membangun marketplace terdesentralisasi yang menjanjikan "tanpa biaya, tanpa perantara".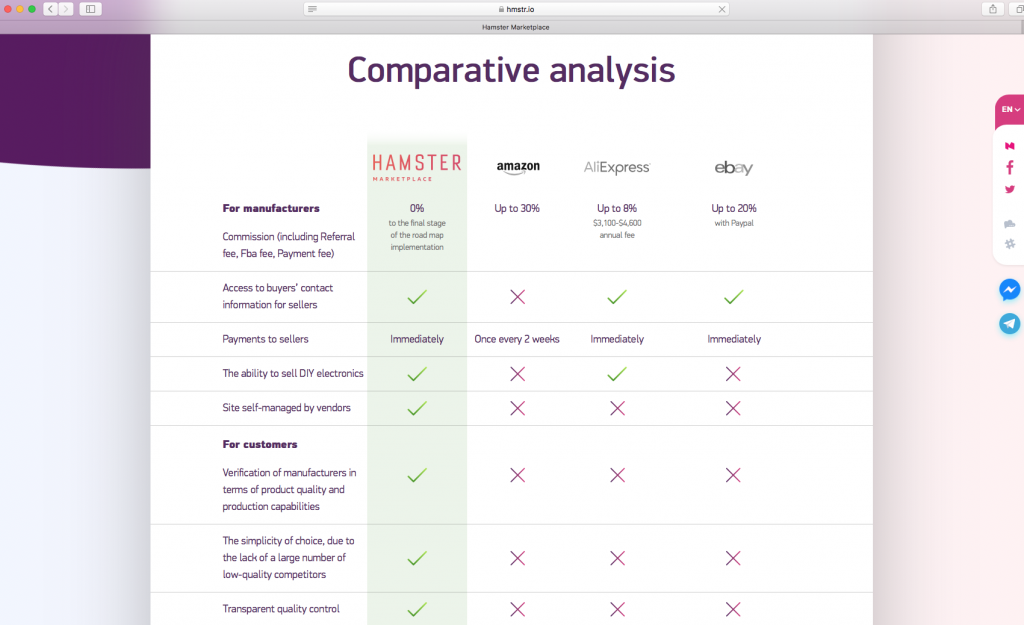 Kita akan melihat para startup ecommerce memanfaatkan ICOs untuk membiayai akusisi konsumen, pembangunan produk baru, dan membiayai inventaris. Setidaknya, hingga gelembungnya pecah…
2018 akan menjadi gelombang konsolidasi ecommerce terakhir seiring para pemain lokal menyesuaikan diri dengan Aturan Dunia Baru
Kami telah berbagi sekian banyak cerita mengenai korban dan konsolidasi di pertarungan tumpah darah ecommerce dalam prediksi tahunan sebelumnya.
Rakuten asal Jepang menjual hampir semua asetnya di Asia Tenggara saat keluar dari pasar pada 2015/2016. Rocket Internet melepaskan Zalora Thailand dan Vietnam di diskon besar-besaran pada 2016 dan menjual bisnisnya di Filipina kepada konglomerat lokal Ayala Group di tahun berikutnya.
Di Thailand, Ascend Group menaruh aset-asetnya, WeLoveShopping dan WeMall, dalam moda "life support" dan kemudian fokus kepada fintech.
Di Indonesia, bermunculan berita mengenai penjualan saham SK Planet di Elevenia kepada konglomerat Indonesia Salim Group yang diikuti oleh berita penawaran entitas mereka di Malaysia antara Alibaba dan JD.
Awal tahun ini, perusahaan telco terbesar di Indonesia Indosat Ooredoo menutup situs ecommerce-nya Cipika. Alfamart, rantai toko kelontong terbesar kedua di Indonesia juga harus memperkecil dan mempivot usaha ecommerce-nya, Alfacart, dari marketplace umum menjadi kanal online khusus grocery.
Memasuki 2018, perhatian akan tertuju pada para pemain ecommerce horizontal lokal. Seiring meningkatnya pertaruhan Alibaba dan Tencent, bisa diharapkan akan jatuh lebih banyak "korban" di tahun yang baru.
Go-Pay akan menjelajah ke luar Indonesia melalui Sea, Traveloka, dan JD untuk menjadi WeChat Pay versi Asia Tenggara
Situasi ecommerce di Indonesia saat ini terlihat seperti situasi Cina di tahun 2008 —  kecepatan perubahannya tidak terbayangkan. Saat saya mengunjungi kantor kami di Jakarta 12 bulan lalu, hampir tidak ada seorang pun yang menggunakan platform pembayaran dan dompet mobile milik Go-Jek, Go-Pay.
Enam bulan kemudian, hampir semua kolega menggunakan Go-Pay untuk mentransfer uang antar-sesama dan untuk membayar produk maupun jasa.
Di sebagian pasar berkembang Asia Tenggara (kecuali Singapura dan Malaysia), penetrasi kartu kredit masih rendah, hanya mencapai satu digit dan sebagian besar penduduk bahkan tidak memiliki akun bank.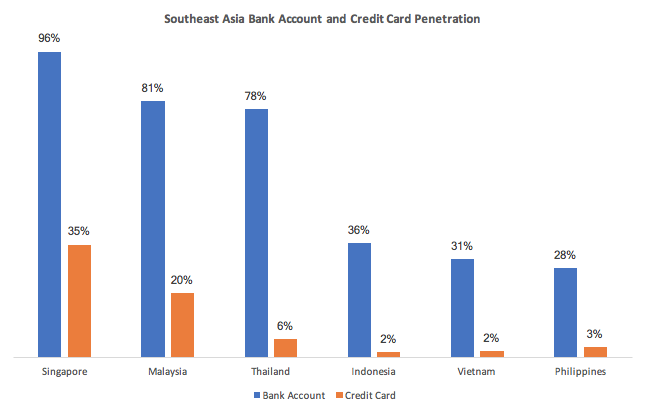 Sayangnya, hanya beberapa startup fintech dan pembayaran di wilayah ini yang bisa membangun produk yang menjawab kurangnya penetrasi kartu kredit dan populasi unbanked yang besar. Mayoritas dari mereka malah membangun gerbang pembayaran dan dompet yang bergantung kepada kartu kredit dan warisan infrastruktur kartu kredit seperti di Amerika Serikat (Apple Pay, anyone?)
Tidak mengherankan jika cash-on-delivery (COD) masih mendominasi lebih dari 70% transaksi menurut data dari ecommerceIQ.
Mereka yang fokus menargetkan populasi unbanked dengan dompet mobile yang diisi secara tunai seperti True Money dari Thailand mengalami kesulitan mencapai "nilai utama produk" yang berkelanjutan dan meraih massa.
"Komunitas, Commerce, dan Pembayaran saling terhubung di Dunia Digital. Sejauh ini, semua permainan pembayaran mobile yang sukses, secara global, terpusat pada dagang dan komunitas sebagai sumbunya. PayPal dimulai dengan eBay, Alipay dengan Alibaba/Tmall/Taobao, WeChat Pay memanfaatkan WeChat/QQ dan Amazon Pay memiliki Amazon. Karena alasan inilah, bisnis pembayaran/dompet yang berdiri sendiri akan mengalami kesulitan." — Gaurav Sharma, Pendiri Atlantis Capital
Go-Pay menjawab masalah fundamental ini dengan memungkinkan penggunanya mengirimkan pembayaran antar sesama (peer-to-peer/P2P) dan mengisi ulang dengan memberikan uang tunai kepada supir Go-Jek yang berperan sebagai mesin ATM mobile.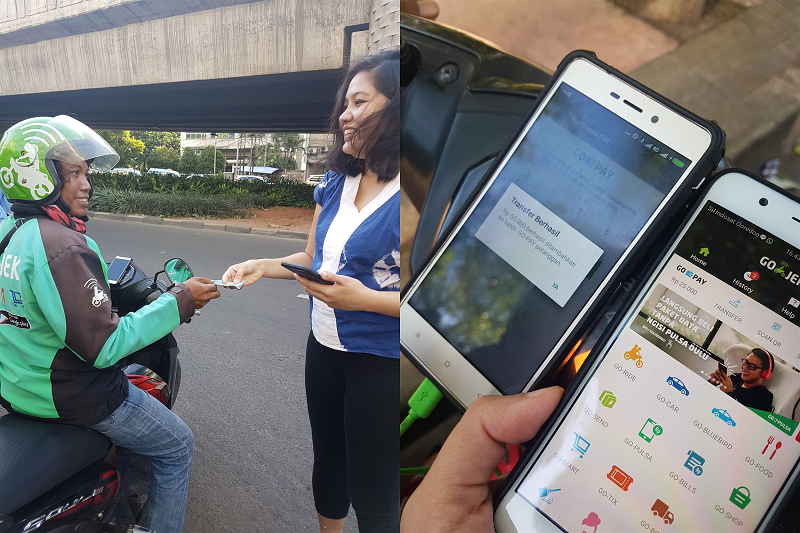 Lebih penting lagi, dengan GoJek sebagai bagian dari faksi Tencent, kita bisa mengharapkan perusahaan tersebut mendorong Go-Pay ke negara-negara di Asia Tenggara lainnya melalui platform komunitas dan dagang seperti Sea (Garena, Shopee, dll), Traveloka, dan JD).
Setelah beredarnya rumor pada bulan November, Go-Jek akhirnya mengumumkan akuisisinya terhadap Kartuku, Mapan, dan Midtrans. Yang terakhir, sebagai salah satu gerbang pembayaran terdepan di Indonesia, akan memberikan Go-Pay saluran distribusi tambahan dan menggunakan kasus-kasus seperti MatahariMall, Tokopedia, dan Garuda Indonesia — mendorong Go-Pay untuk melewati ranah P2P dan memasuki pembayaran B2C.
Lawan kuat bagi "WeChat dari Asia Tenggara" ini adalah Grab, yang memiliki 2.5 juta perjalanan harian menjadikannya platform ride-hailing terbesar di Asia Tenggara. GrabPay, diluncurkan tahun ini, merupakan usaha Grab untuk menjadikan Singapura sebagai masyarakat non-tunai, dengan rencana ekspansi di wilayah Asia Tenggara pada tahun 2018.
Haruskah Go-Jek khawatir? Tidak juga.
Singapura bukan tempat tes yang ideal untuk meluncurkan dompet mobile karena negaranya telah memiliki platform pembayaran non-tunai yang ada di mana-mana — "kartu kredit". Dan kerja sama GrabPay baru-baru ini dengan Ovo dari Lippo Group tidak menghasilkan banyak perhatian atau menunjukkan pemakaian yang luas.
"Walau sepertinya terlihat sebagai praktek yang umum untuk melakukan tes (ide) pertama di Singapura, dan kemudian membawanya ke regional dan kemudian ke seluruh dunia, dengan hormat, saya kira hal ini tidak masuk akal di situasi dunia saat ini." — Min-Liang Tan, Co-Founder dan CEO dari Razer
Go-Pay, di lain pihak, memberikan nilai lebih kepada penggunanya di negara di mana hanya 36% dari penduduknya memiliki akun bank dan hanya 2% memiliki kartu kredit. Pasar berkembang seperti Thailand, Vietnam, dan Filipina memiliki kesamaan akan kurangnya infrastruktur finansial seperti Indonesia.
Go-Jek sebagai bagian dari faksi Tencent memiliki akses ke saluran distribusi yang lebih beragam dan menawarkan bermacam kasus sehari-hari seperti gaming (Garena), belanja (Shopee, JD), travel (Traveloka) dan lain-lain (Go-Jek sendiri).
Marketplace fashion dan kecantikan baru yang berbasis mobile akan mengisi kekosongan yang ditinggalkan oleh Zalora
Zalora, bisnis ecommercefashion milik Rocket Internet, telah mengalami kesulitan di Asia Tenggara sejak peluncurannya di 2012. Zalora Thailand dan Vietnam kemudian diambil oleh konglomerat ritel Thailand Central Group dengan harga yang murah, sementara entitasnya di Filipina sebagian dijual kepada grup real estate Ayala.
Bahkan ada juga rumor bahwa Zalora Indonesia membicarakanexit ke peritel lokal MAP, yang kemudian disanggah.
Beberapa faktor yang berkontribusi pada tantangan yang dialami perusahaan ini: 1. Pedagang langsung berjualan di Facebook, Instagram dan LINE, 2. Kontrol atas brand-brand yang dikuasai satu atau dua grup konglomerat ritel seperti Central di Thailand, MAP di Indonesia, dan SSI Group di Filipina.
Dua faktor tersebut mempersulit Zalora untuk mengubah arah menjadi marketplace bagi brand premium seperti ASOS.
Tantangan yang dihadapi Zalora meninggalkan sebuah kekosongan yang semakin banyak diisi oleh marketplace fashionmobile-first yang lebih gesit yang bisa melihat kesempatan di ruang yang didominasi oleh pasar-massal, platform ecommerce umum seperti Lazada dan Shopee.
Seperti dibuktikan oleh kesulitan Amazon dalam meminang merek fashion premium di AS, pemain merek mewah tidak menyukai berjualan di platform massal di mana katalog barang mereka muncul berdekatan dengan deterjen dan mesin cuci.
"Setelah membeli Whole Foods, Amazon sekarang memiliki akses ke kulkas terkaya di negara ini namun mereka masih tidak bisa memasuki lemari kita karena merek fashion dan beauty yang aspirasional tidak akan mau berdistribusi di platform mereka. Mengapa? Karena mereka tidak bodoh dan sadar bahwa cara Amazon melakukan kerja sama dengan para merek seperti cara sebuah virus bekerja sama dengan induknya." — Scott Galloway, Founder L2 dan Professor di NYU Stern.
Di Cina, baik Tmall dan JD harus mengerahkan usaha yang luar biasa untuk menarik para merek fashion. Pada bulan Oktober, JD meluncurkan TopLife, platform online mewah yang berdiri sendiri untuk memberikan pengalaman high-end yang dijanjikan oleh merek-merek high-end ini.  Alibaba juga meluncurkan Luxury Pavilion, sebuah bagian dalam Tmall yang dikhususkan untuk merek mewah seperti Burberry dan Hugo Boss.
Mengepalai gelombang baru dari marketplacefashion berbasis mobile di Asia Tenggara adalah Zilingo, yang baru saja mendapatkan pendanaan seri B sebesar $18 juta, dan Goxip, startup berbasis di Hong Kong yang baru saja menutup pendanaan seri A sebesar $5 juta dengan rencana untuk memasuki Thailand. Di Indonesia, ada juga LYKE, yang ironisnya, didirikan oleh ex-CMO dari Zalora.
Diuntungkan dengan retrospeksi dan peran social commerce dalam menumbuhkan sektor fashion, para pemain baru ini akan menawarkan elemen seperti chat dan permainan konten murni serta jaringan influencer yang bisa mengatasi tantangan biaya akuisisi konsumen yang sering ditemui dalam upaya memperbesar ecommerce.
Marketplace akan "mendewasa" dan membersihkan diri dari "grey market" untuk melayani merek-merek mewah dan blue chip
Dalam enam tahun terakhir, kebanyakan dari pertumbuhan awal ecommerce difokuskan untuk meningkatkan GMV dengan memasukkan semua penjual dan merek yang ingin berjualan secara online.
Pada 2018, marketplace seperti Lazada dan Shopee berusaha memasukkan merek yang lebih besar, namun hal ini mengharuskan mereka untuk bisa mengontrol penjual "grey market" dan barang palsu serta membangun lingkungan di mana merek besar akan merasa nyaman untuk berjualan.
Alibaba melewati proses yang sama di Cina, ketika pembicaraan seputar pengontrolan barang palsu dan produk "grey market" yang ada di Tmall and Taobao mencapai puncaknya pada waktu IPO Alibaba pada 2014.
Berdasarkan data dari oleh platform analisis pasar BrandIQ, 80% SKU dari raksasa produk konsumen seperti Unilever, Samsung, dan L'Oreal rata-rata dijual oleh reseller pasar gelap yang tidak sah. SKU "grey market" ini dijual dengan harga 30% lebih rendah dari toko flagship resmi dan reseller resmi.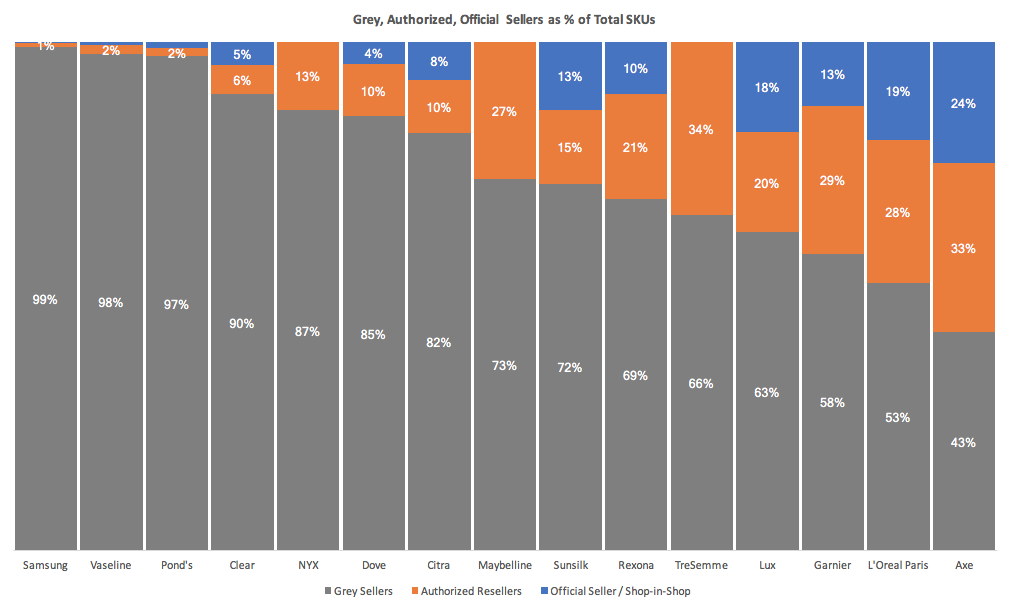 Mengapa hal ini menjadi penting? Karena penjualan pasar abu-abu berdampak pada citra penjualan merek di toko-toko resmi.
"Akhir-akhir ini, ledakan penjual pihak ketiga di situs online menyebabkan produk asli dari merek seperti Nike, Chanel, The North Face, Patagonia dan Urban Decay dijual di Amazon meskipun mereka tidak mengotorisasi penjualan tersebut, melemahkan kontrol mereka akan harga dan distribusi," ujar Wall Street Journal.
Nike, misalnya, menolak untuk berjualan langsung melalui Amazon untuk waktu yang lama, menghindari pelemahan mereknya. Namun dengan tidak berjualan secara resmi di marketplace, meninggalkan ruang yang, seperti bisa kita lihat dari data BrandIQ sebelumnya, secara cepat diisi oleh penjual yang tidak resmi, reseller yang mencari kesempatan dari arbitrase.
Pelanggan seringnya mengganggap pembelian dari pasar abu-abu ini sebagai pembelian langsung dari brand tersebut, dan saat mengalami pengalaman yang tidak mengenakkan, akan menyalahkan brand dan bukannya reseller yang tidak sah tersebut
Data BrandIQ menunjukkan bahwa nilai rata-rata SKU pasar kelabu 24% lebih rendah daripada ulasan untuk produk serupa yang dijual melalui toko resmi atau toko utama.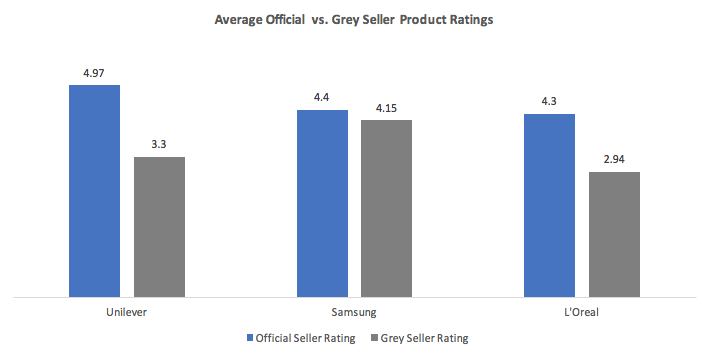 Memasuki 2018, kita akan melihat dorongan baik dari marketplace dan brand untuk mengatasi penjualan pasar abu-abu di Asia Tenggara. Marketplace akan menggunakan pegangan yang lebih erat bagi para reseller pihak ketiga untuk menarik merek yang lebih besar, sementara para brand akan tetap membangun kehadiran resmi di marketplace untuk secara proaktif mengelola pengalaman pelanggan dan citra brand.
Marketplace dan e-tailers akan memperkenalkan label pribadi dan mengalienasi brand
Seiring dengan semakin dewasanya pasar ecommerce di Asia Tenggara, marketplace, e-tailer dan startup ecommerce akan semakin teliti mencari cara untuk meningkatkan margin. Lewatlah sudah hari-hari mengejar pertumbuhan garis atas yang agresif dan pangsa pasar yang menghalalkan segala cara.
Dengan akuisisi Lazada post-Alibaba dan Shopee pasca-IPO (sebagai bagian dari Sea), layanan bernilai tambah apa yang akan dimiliki perusahaan-perusahaan ini untuk mencapai pertumbuhan pendapatan yang berkelanjutan?
Di kesempatan ini, perusahaan-perusahaan di Asia Tenggara menyontek dari buku permainan Cina. Lazada meluncurkan unit Lazada Marketing Solutions untuk membantu memonetisasi 23 juta pengguna aktif tahunannya melalui pengiklanan mirip seperti bagaimana Tmall and Taobao mengumpulkan biaya untuk iklan di Cina.
Saat ini, Lazada menawarkan display ads dan iklan promosi produk programmatic bagi pelanggannya namun Lazada diharapkan meluncurkan iklan pencarian pay-per-click pada tahun 2018, berkompetisi dengan Google dan Facebook. Lintas wilayah Asia Tenggara, Shopee telah meluncurkan iklan pencarian per-per-click.
Lebih dari sekadar periklanan, kita bisa mengharapkan lebih banyak marketplace dan e-tailer akan mengikuti jejak Amazon dalam meluncurkan merek label pribadi untuk meningkatkan margin. Dengan data yang dikumpulkan dari merek pihak ketiga, platform ecommerce ini mengetahui betul barang jenis apa yang laku di pasaran, siapa pasarnya, serta kapan dan di mana penjualannya mencatat hasil terbaik.
Flipkart, satu dari marketplace terdepan di India yang bersaing dengan Amazon, baru-baru ini mengumumkan target mereka mendapatkan 20-22% kontribusi penjualan dari label pribadi dalam lima tahun ke depan.
"Saat kami memutuskan untuk memasuki label pribadi pada pertengahan 2016, sebuah "Tim Macan' untuk merek label pribadi kemudian dibentuk secara internal untuk meneliti sekitar 50 peritel dari seluruh dunia, termasuk Eropa, AS, Cina, dan India, untuk membayangkan seperti apa lansekap label pribadi bagi Flipkart dalam beberapa tahun ke depan. Penelitian menunjukkan bahwa label pribadi bisa berkontribusi 10-20% dari bisnis suatu perusahaan. Sebagai contohnya, label pribadi dari perusahaan AS Costco Wholesale, Kirkland, berkontribusi sebesar 20-25% kepada bisnis mereka," ujar Adarsh Menon, Kepala Label Pribadi Flipkart dalam interview dengan The Hindu.
Meluncurkan merek label pribadi di Asia Tenggara bukanlah hal yang baru. Zalora meluncurkan merek label pribadi EZRA sejak 2013 yang diikuti oleh Lazada dengan LZD Premium Collection pada 2014. Namun demikian, dengan fokus kepada pertumbuhan top line pada periode 2013-2015, merek label pribadi ini kurang diprioritaskan seperti bisa dilihat dari jumlah terbatas yang masih dijual di Zalora dan Lazada saat ini.
Althea, sebuah e-retailer produk kecantikan Korea yang meraih pendanaan seri B sebesar $7 juta, secara spesifik mengatakan bahwa mereka akan menggunakan dana tersebut untuk meluncurkan lebih banyak produk label pribadi.
"Berdasarkan data pengguna yang besar yang telah kami kumpulkan.. Kami saat ini bisa mengerti kebutuhan spesifik dari pelanggan kami di setiap pasar, mengumpulkan masukan secara instan melalui platform online kami, dan secara cepat mengubah itu semua menjadi satu produk dalam satu atau dua bulan," ujar Co-Founder dan CEO Althea Frank Kang. "Kami memiliki pengetahuan yang dalam akan pelanggan kami yang tidak bisa disamai oleh brand tradisional."
Di tengah semua ini, tidak mengejutkan bahwa Zalora menunjukkan ketertarikan untuk mendorong label pribadi mereka, "Something Borrowed" dan "Zalora", di tahun yang baru.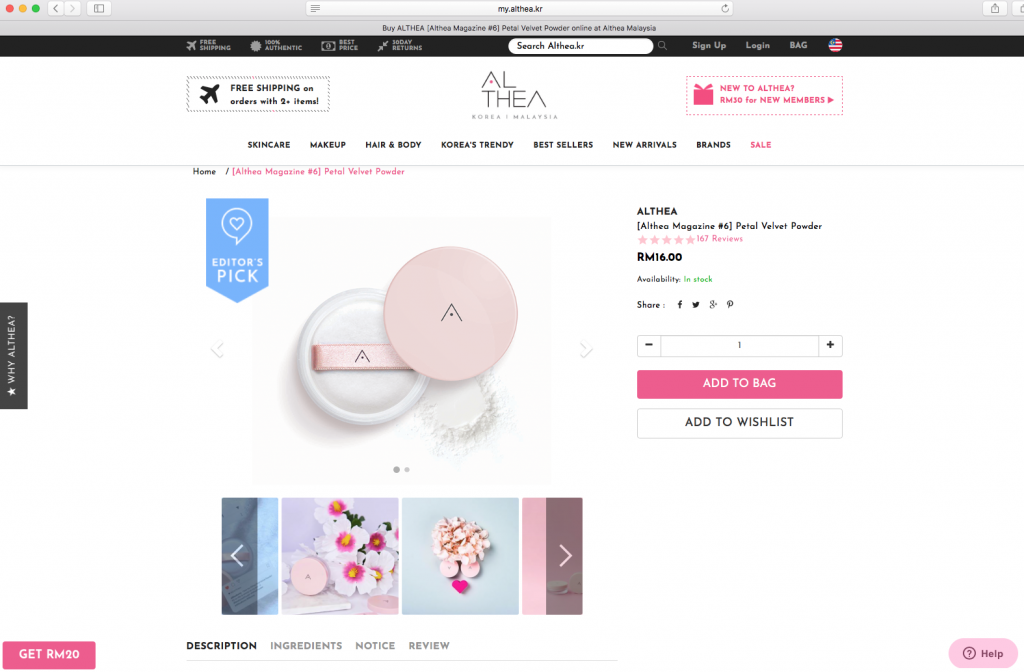 B2B ecommerce akan mengganggu distributor offline, mengaburkan batas antara distribusi online dan offline
Meski ecommerce memiliki masa depan yang cerah di Asia Tenggara, nyatanya B2C ecommerce saat ini masih berada di persentase satu digit. Dengan target pertumbuhan yang agresif, para merek dan marketplace serta e-tailer akan meningkatkan usaha mereka untuk tumbuh lewat saluran non-B2C seperti B2B dan B2E.
Zilingo, marketplace fashion yang didukung oleh Sequoia, meluncurkan marketplace B2B, Zilingo Asia Mall. Inisiatif ini memungkinkan para pembeli fashion di AS dan Eropa untuk membeli produk Zilingo dengan harga grosir, secara efektif membangun "Alibaba" bagi fashion.
Shopee meluncurkan fitur grosir tahun ini, memungkinkan pedagang untuk menurunkan harga unit satuan untuk pesanan dalam kuantitas yang besar.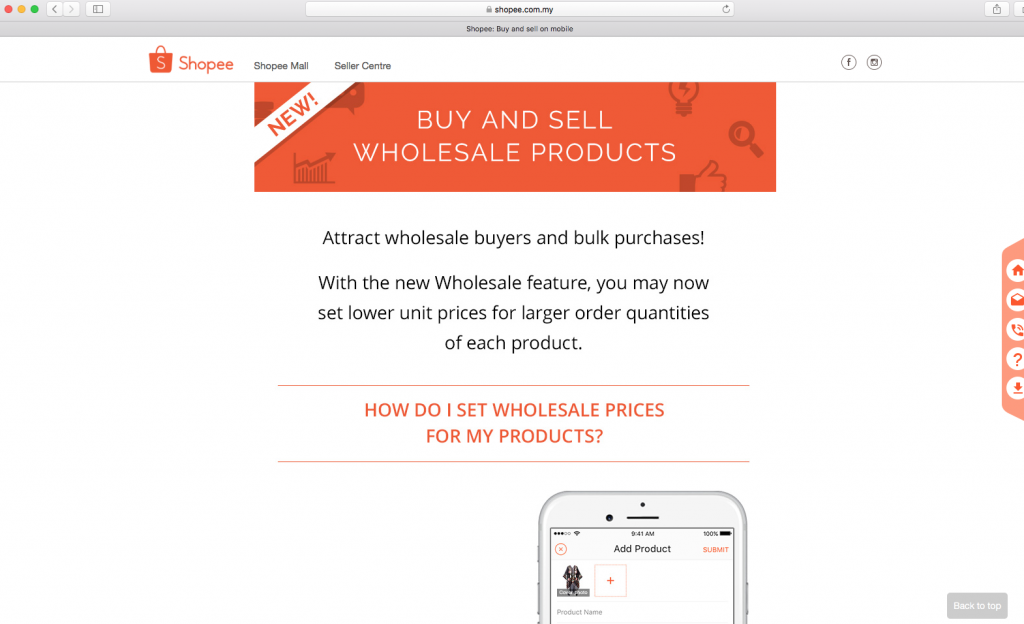 aCommerce, ecommerce enabler dan e-distributor di Asia Tenggara, yang baru saja mendapatkan pendanaan seri B sebesar $65 juta dari firma bangunan KKR — Emerald Media,  menciptakan istilah baru untuk semua ini — "B2A" atau Business-to-All.
Perusahaan ini merupakan pihak di balik inisiatif B2B dan B2E bagi merek seperti Samsung dan L'Oreal. Menurut aCommerce, B2B ecommerce saat ini berkontribusi kepada 20% dari total pendapatan di aCommerce, naik 10% dari tahun sebelumnya. (disclaimer, saya bekerja di sini).
–
Disclosure: artikel tamu ini ditulis oleh Sheji Ho, aCommerce Group Chief Marketing Officer
Opini yang dinyatakan ini merupakan pendapat pribadi saya dan tidak mewakili pandangan atau pendapat dari tempat saya bekerja.
[1]http://www.kpcb.com/internet-trends
[2]http://knowledge.ckgsb.edu.cn/2017/08/28/mobile-commerce/wechat-economy-messaging-wechat-pay
[3]https://asia.nikkei.com/Business/Deals/Tencent-becomes-top-shareholder-of-e-retailer-JD.com
[4]https://techcrunch.com/2017/06/28/alibaba-ups-its-stake-in-southeast-asias-lazada-with-1-billion-investment
[5]https://techcrunch.com/2017/08/17/alibaba-tokopedia
[6]https://techcrunch.com/2017/09/23/sea-files-for-a-1-billion-u-s-ipo
[7]https://www.reuters.com/article/us-jd-com-centralgroup/jd-com-thai-retailer-central-group-form-500-million-e-commerce-jv-idUSKCN1BQ0A1
[8]https://asia.nikkei.com/Business/Companies/Indonesia-s-Go-Jek-gets-a-lift-from-Tencent-JD.com-funding
[9]https://techcrunch.com/2017/07/28/expedia-invests-350m-in-traveloka
[10]https://techcrunch.com/2017/10/31/jd-com-leads-19m-investment-in-pomelo
[11]https://e27.co/jd-com-puts-us44m-vietnamese-e-commerce-platform-tiki-vn-fight-lazada-20171121
DailySocial.id adalah portal berita startup dan inovasi teknologi. Kamu bisa menjadi member komunitas startup dan inovasi DailySocial.id, mengunduh laporan riset dan statistik seputar teknologi secara cuma-cuma, dan mengikuti berita startup Indonesia dan gadget terbaru.