Validating "New Retail" Startups in Indonesia
Understanding the concept and business development for the recent years
Prayogo Ryza - 11 February 2020
New retail has been trying to connect traders with technology. The objective is to facilitate business in leveraging benefits and consumer coverage. In terms of concept, the approach is to empower some previous features with mature implementation in the e-commerce platform to conventional retail. It's not digitizing the whole business process, but aiming for certain aspects that weren't optimized.
| | |
| --- | --- |
| Concept | Details |
| Payment | Integrating payment applications, such as digital wallets or pay later feature, for payment options to customers. |
| Supply Chain | Providing digital access to traders to connect with FMCG product distributors for more variant products at affordable prices. |
| Customer Experience | Improving customer experience by providing purchasing apps. Some in the form of loyalty programs giving point credits for every transaction |
| Digital Product | Allowing traders to serve purchasing or payment activities of various digital products, such as PPOB tax payment, train ticket, e-money top-up, and many more. |
Those four models are getting adopted by local startups with various lines of products or retail segments. The public, either traders or buyers, are adjusting to the transformation. It was proven by the well-developed new retail startups.
The beginning of new retail in Indonesia
In 2014, Kudo (an acronym for Kios untuk Dagang) or kiosk for trading was launched. The service is to allow everyone, especially kiosk owners, to be able to sell any kinds of e-commerce products. The buyers allowed to choose any kinds of products and make payments through the kiosk. The concept was proven successful, as Kudo has been used by 2.6 million partners and become the biggest agent-based service in Indonesia.
Post Grab acquisition in 2019, they rebranded into GrabKios. The business model gets adjusted, from an e-commerce digital arm to focus more on the partner's side to facilitate various kinds of payments, such as electricity bills, PDAM, and many more.
"Through technology, GrabKios expands the types of services offered by stalls such as credit and various bill payments, reduces the cost of stalls by providing convenience for traditional stalls to order merchandise (wholesale), and provides access to additional business capital and financial services through money transfer services (domestic remittance) and micro insurance and cash loans will be provided," Head of GrabKios, Agung Nugroho said.
Furthermore, some e-commerce platforms are following the trend, such as Mitra Tokopedia and Bukalapak. It's the same concept, allowing partners to become a digital arm to facilitate consumers for purchasing goods. The online-to-offline approach becoming the best extension among broadband expansion and digital literacy in the community.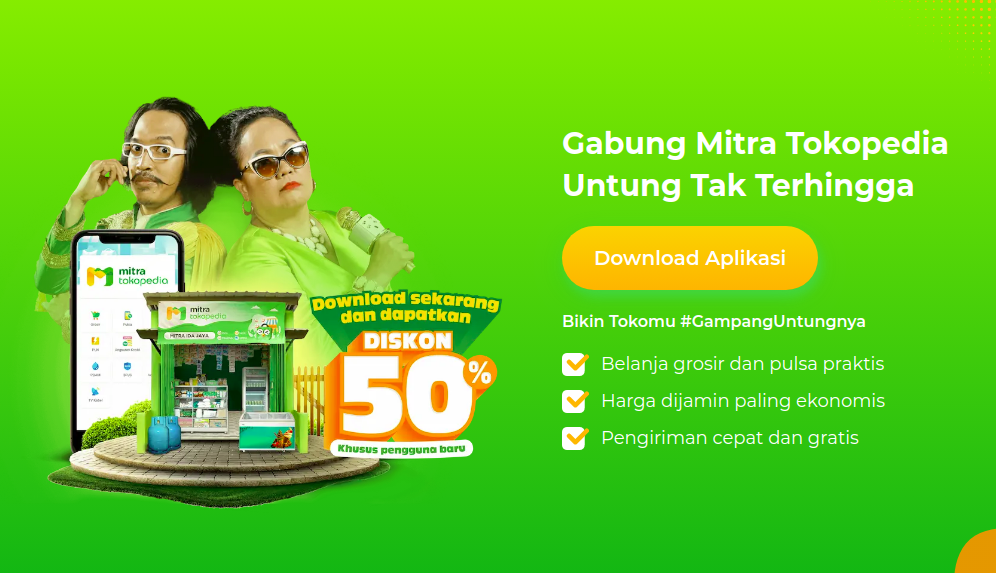 Entering the year 2018, Kopi Kenangan has debuted with 121 billion Rupiah funding from Alpha JWC Ventures. The investment is said to be focused on business development through technology, one is to launch an app for store locator, ordering, payment support and loyalty program.
The well-received business model in the market providing a well-poured investment. After a few months, Kopi Kenangan announced follow-on funding worth of 282 billion Rupiah from Sequoia. In late 2019, they had secured Series A funding from several investors, including Arrive, Serena Ventures, Caris LeVert, and Jonathan Neman. They have managed to sell 3 million cups of coffee per month.
There is also Fore Coffee, a startup founded by East Ventures with similar products and approaches. The latest news, they've announced follow-on funding worth of 118 billion Rupiah from East Ventures, SMDV, Pavilion Capital, Agaeti Venture Capital, Insignia Ventures Partners, and several angel investors.
"We also use various technologies, from our own mobile app to the existing technologies, such as Moka to monitor payments, Member.id for loyalty platforms, and Go-Food, GrabFood, and TravelokaEats as distribution platforms," Fore Coffee's Co-Founder & CEO Robin Boe explained the technology role in his startup.
Wahyoo also offers a new retail approach, targeting warteg (small restaurants) by providing digital access to the supply chain. The Founder & CEO, Peter Shearer said they have partnered with at least 7000 merchants from various regions. They've also received seed funding from Agaeti Ventures, Kinesys Group, Chapter 1 Ventures, SMDV, East Ventures, and Rentracks.
There are also some other startups offering new retail concepts with various business approaches.
The momentum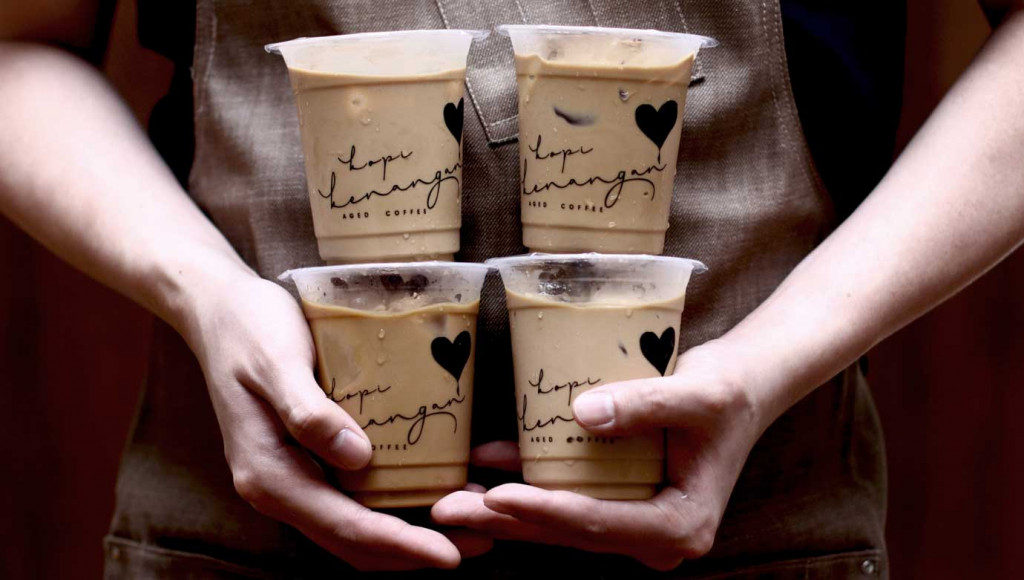 Numbers of partners, transaction value and capital flows received imply that new retail has been quite successful to validate the concept for the past few years. On further observation, they are prudent in placing their products to the most suitable customer segment.
Take the example of previously mentioned coffee products startup, they see a trend of "daily coffee" among millennials. To the existing coffee shop, as well-known Starbucks, the standard price is quite high. They offer beverages at relatively cheaper prices, but with improved customer experience.
It is very likely what startups like Kudo did, that is targeting partners from the countryside.
The large investment stream will allow players to perform the "growth hacking" strategy which has been successfully applied by startups in other verticals, such as ride-hailing or fintech. They could increase traction with a series of promo or massive expansion at many locations - and indeed, all the players are heading that way.
With a broader market share, more mature players and enthusiast investors; will new retail be the next big thing in the following years?
– Original article is in Indonesian, translated by Kristin Siagian
Are you sure to continue this transaction?
processing your transaction....