Versi PC Fallout 76 Tidak Dirilis di Steam, Ada Apa?
Tidak ada dukungan Steam baik pada versi beta maupun retail-nya.
Setelah mempersilakan para gamer bermain bersama di benua fantasi Tamriel dalam The Elder Scrolls Online, Bethesda Game Studios akhirnya turut mengimplementasikan aspek multiplayer pada franchise Fallout melalui Fallout 76. Game ini bukanlah penerus langsung dari Fallout 4, tapi dirancang sebagai prekuel sekaligus spin-off yang mengedepankan elemen survival.
Bethesda tidak mau Anda menunggu terlalu lama buat menikmatinya. Game rencananya akan dirilis di bulan November nanti, kurang dari enam bulan setelah sang publisher menyingkapnya. Dan sebelum Fallout 76 dilepas, Bethesda punya agenda untuk mengadakan uji coba beta, dapat diakses oleh mereka yang melakukan pre-order. Dan dari sana, terkuaklah satu detail menarik terkait permainan.
Layaknya mayoritas game Bethesda lain, Fallout 76 disiapkan untuk PC, PlayStation 4 dan Xbox One. Namun tak seperti biasanya, versi Windows permainan ini tidak didistribusikan lewat Steam. Berdasarkan info di page FAQ, Fallout 76 cuma bisa diakses lewat Bethesda.net. Lalu di laman penjualan, Bethesda hanya mencantumkan logo 'PC Game' standar tanpa kehadiran logo Steam.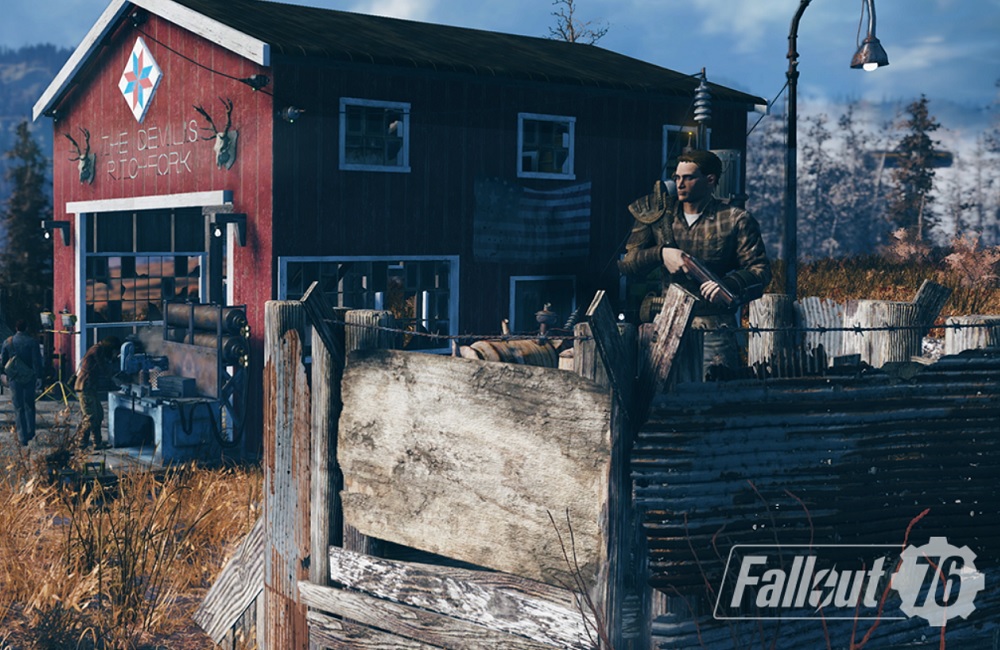 Via PC Gamer, perwakilan Bethesda mengonfirmasi mereka belum punya rencana buat memanfaatkan platform digital punya Valve tersebut dalam mendistribusikan Fallout 76. Dengan begini, metode pre-order-nya sedikit berbeda. Pertama Anda perlu menciptkan akun Bethesda.net; selanjutnya memilih edisi, versi game, negara (belum ada opsi Indonesia), dan toko retailer; baru kemudian menebus kode yang Anda terima via email di situs tersebut.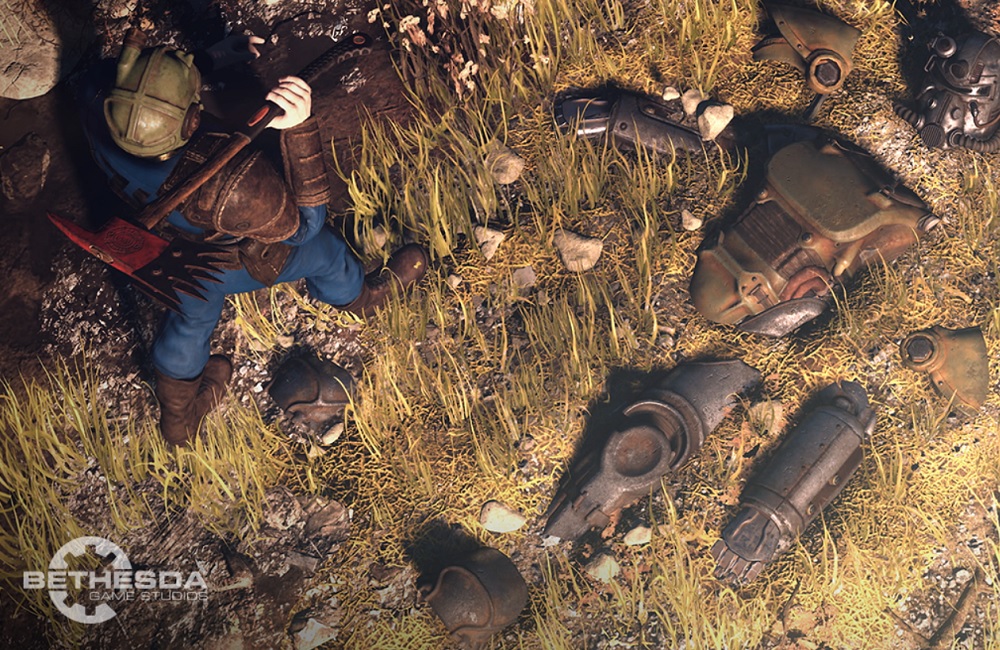 Absennya dukungan Steam bukan hanya di versi beta, tapi juga pada edisi retail-nya nanti. Langkah ini mungkin munculkan pertanyaan: apakah itu artinya Bethesda Softworks pelan-pelan akan meninggalkan Steam demi menyebarluaskan pemakaian software launcher mereka? Jika memang benar, melepas kesempatan terhubung ke ratusan juta user Steam adalah aksi yang sangat berani, namun kita perlu melihat kiprah Bethesda sebelumnya.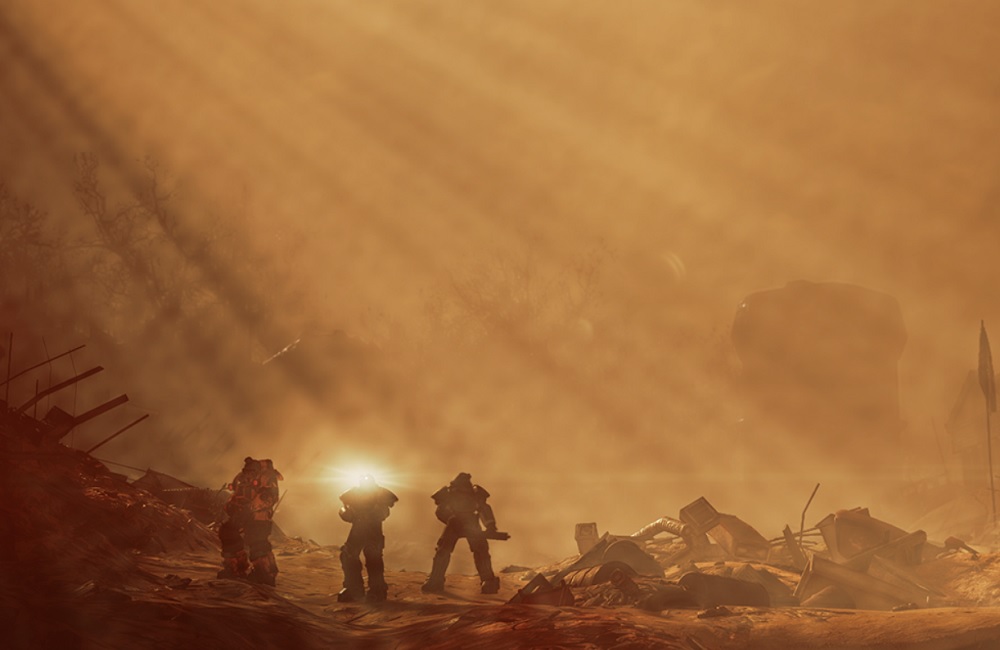 Masih ingat Fallout Shelter? Versi PC permainan ini pertama kali meluncur pada bulan Juli 2016. Lalu kira-kira delapan bulan sesudahnya, Fallout Shelter mulai didistribusikan di Steam. Dari pengamatan saya, metode ini cukup efektif buat mendongrak pemakaian launcher Bethesda tanpa mengorbankan peluang untuk memperoleh pemasukan jangka panjang; sekaligus merupakan cara menguji animo khalayak terhadap Fallout 76 jika tidak mendapatkan dukungan Steam.
Fallout 76 akan dirilis pada tanggal 14 November 2018, kira-kira sebulan setelah sesi tes beta rampung di bulan Oktober. Menariknya lagi, versi beta tersebut merupakan game 'full version', sehingga progres Anda bisa diteruskan begitu permainan meluncur resmi.
Via PC Gamer.
Are you sure to continue this transaction?
processing your transaction....