Wahyoo Announced 73 Billion Rupiah Worth of Series A Funding Led by Intudo Ventures
Some other investors involved, including Kinesys Group, Amatil X, Arkblu Capital, Indogen Capital, Selera Kapital, Gratyo Universal Indonesia, and Isenta Hioe
Today (05/8), Wahyoo announced series A funding worth of $5 million or equivalent to 73.2 billion Rupiah. This round was led by Intudo Ventures with the participation of Kinesys Group, Amatil X (Coca-Cola Amatil), Arkblu Capital, Indogen Capital, Selera Kapital, Gratyo Universal Indonesia, and Isenta Hioe.
It is said in an official statement, investment funds will be focused on accelerating market expansion and hiring new employees. Was founded in 2017, Wahyoo has reached 13,500 warung partners in the Jadetabek area. The platform highlights on digitizing services and improving business operations.
Specifically, Wahyoo helps conventional food stall owners (warung) through digital platforms to attract customers, improve marketing, implement loyalty programs, order and receive food ingredients, manage financial flows, and provide training (Wahyoo Academy). Warung partners can also earn additional income through advertising and brand partnerships with Wahyoo.
"With the fresh money, we plan to expand operations to other cities outside the Jabodetabek area; and add new employees, especially to our technology and product units. We will continue to add new features and services to meet the needs of warung owners, especially improve supply chain systems and financial products," Wahyoo's Founder & CEO Peter Shearer said.
"SME is one of the main engines of Indonesia's economic growth and being transformed through new innovative businesses such as Wahyoo. With digitalization efforts and targeting segment warung owners, Wahyoo believes to create positive economic and social impacts for the Indonesian working class," Intudo Ventures Founding Partner, Patrick Yip said.
Meanwhile, Coca-Cola Amatil Indonesia's President Director Kadir Gunduz added, "Our partnership with Wahyoo will help SMEs overcome digital barriers and spur growth in Indonesia's e-commerce industry. We are proud to partner with Wahyoo to help digitize the warung market."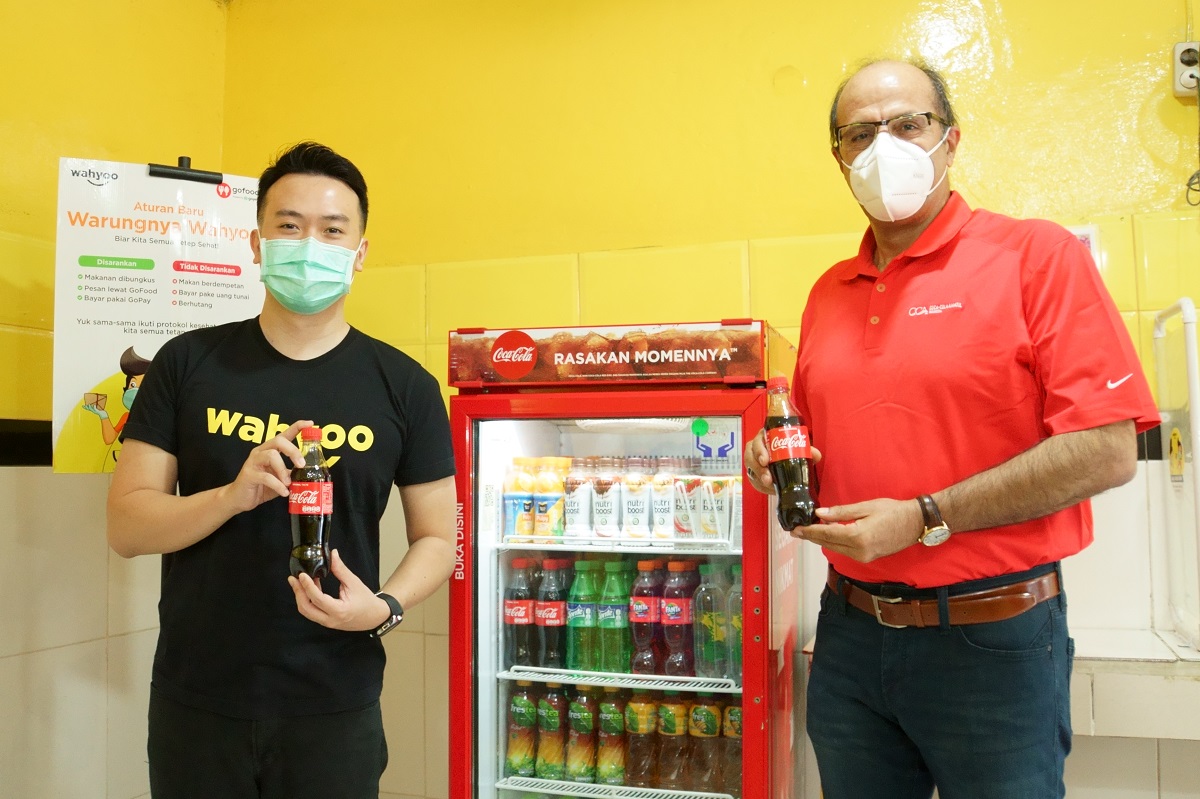 Previously, in mid-2019, Wahyoo had received seed funding with an undisclosed amount. Some of the investors involved included Agaeti Ventures, Chapter 1 Ventures, Kinesys Group, SMDV, East Ventures, and Rentracks.
The aggressive service adoption results in Wahyoo's business growing fast. In early 2020, they are reportedly acquired Alamat.com, an online platform that provides solutions to help consumers find service stores and lifestyles. Two founders of Alamat.com are helping Peter in the company's management, Daniel Cahyadi as COO and Michael Diharja as CTO.
Not long ago, Wahyoo also launched Langganan.co.id, an online platform to accommodate people in residential areas to shop groceries. Operating since June 2020, the platform has reached users in residential or apartment areas, such as Green Lake City, Alam Sutera, Cipondih, Taman Royal, Banjar Wijaya, Modernland, Gading Serpong, Karawaci, Metro Permata, Ciledug, Puri, and PIK.
Warung transformation is getting a lot of support
Recently, startups with the intention to democratize business stalls (with a variety of characteristics) continue to get huge support. As Wahyoo's focused on warteg or food stalls, others also focused on grocery stalls (selling daily necessities). It also take similar transformation form, making it easier for traders to get stock, capital, to enable them to present financial products for their users.
Ula, for example. The startup debuted this year with $10 million funds from some investors. Its mission is to simplify the FMCG supply chain for small shops. There is also Payfazz focusing on providing financial services to the stall owners, allowing stalls to provide funds transfer transactions, withdrawal, loans, and even purchase digital products. There are also some other players.
Warung is a culture that is inseparable to Indonesian people, retail transactions spin fast every day and stalls become the economic component closest to the community with the widest distribution. This condition put stalls an ideal channel to perform various businesses - reaching all groups; in addition to providing added value to drive their businesses.
– Original article is in Indonesian, translated by Kristin Siagian
Are you sure to continue this transaction?
processing your transaction....