Waresix Reportedly Secures Additional 718 Billion Rupiah in Series B Funding
Tiger Global, Temasek, East Ventures are participated in this round; Waresix's valuation is projected to reach $420 million
The logistics startup, Waresix, is ​​reportedly received additional series B funding. Several investors are participated, including Tiger Global, Temasek, and East Ventures. Based on the regulator's data, the funding average has reached $50 million or the equivalent of 718.4 billion Rupiah.
This achievement boosted the company's valuation to $420 million, bringing Waresix as one of the most valuable logistics technology platform providers in Indonesia. Previously the company has secured $100 million series B funding from a number of investors, including East Ventures, Jungle Ventures, SoftBank Ventures Asia, EMTEK, Pavilion Capital, and Redbadge Pacific. Within less than a year, MDI Ventures also joined the series B funding.
Waresix currently provides logistics technology for two main solutions, related to transportation and warehouse management. In terms of transportation, the company has developed a Transportation Management System platform, making it easier for businesses to manage delivery assignments, real time monitoring, driver administration, and reporting.
In terms of warehouse solutions, the company allows businesses to find warehouse services -- and allow warehouse owners to efficiently sell the available space. By 2020, Waresix already acquired 30 thousand trucks connected to the platform and 300 warehouse operators in various cities.
There's also business expansion, one of which is to enter first-mile and mid-mile logistics services that have not been accommodated. In 2020, Waresix acquired Trukita, which is known as a marketplace portal to help users find offers for freight and trucking services for delivery.
It is expected that through this corporate action, Waresix aims to accommodate all aspects of the supply chain through a technology approach, including truck management, warehousing, multi-modal transportation, and vendor management.
All services provided by Waresix are becoming relevant in Indonesia. The fact that this is an archipelagic country has resulted in the logistics cost, one of the highest in Asia, even contributing to a quarter of Indonesia's gross domestic product which reaches $1 trillion.
Indonesia's position in the 2018 Logistics Competitiveness Index released by the World Bank continues to arise. However, Indonesia's ratio of logistics costs to GDP still reaches 24%, lagging behind Thailand and Malaysia. This creates a potential of $240 billion in the logistics sector in Indonesia. High logistics costs not only weaken the competitiveness of the industry, but also increase the cost of doing business for SMEs in Indonesia.
With a variety of unique solutions, many local startups are trying their luck in the logistics world. Some of their business models are well-validated and gain investor support, including: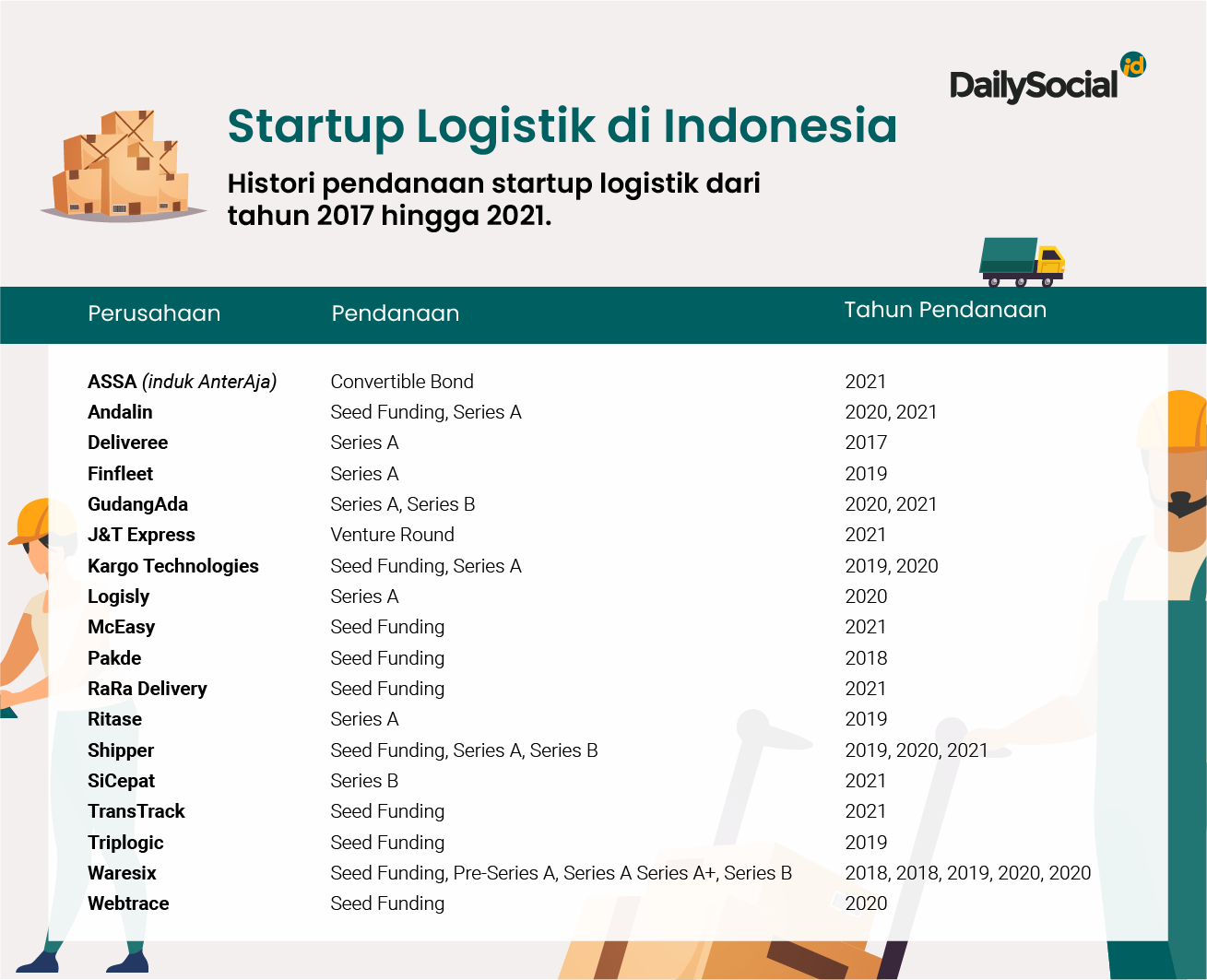 –Original article is in Indonesian, translated by Kristin Siagian
Are you sure to continue this transaction?
processing your transaction....