Wunderlist Kini Hadir di Windows 10, Bawa Integrasi Cortana
Dibanding aplikasi to-do list lain, kelebihan Wunderlist adalah ketersediaannya di hampir seluruh platform yang ada. Namun sejak diakuisisi Microsoft pada bulan Juni kemarin, maka sudah sepantasnya kalau mereka menjadikan Windows 10 sebagai fokus utama.
Kerja keras tim Wunderlist tidak sia-sia, karena aplikasinya untuk Windows 10 akhirnya sudah bisa diunduh oleh publik. Wunderlist untuk Windows 10 ini membawa sejumlah keunggulan, di antaranya desain baru dan integrasi Cortana.
Bicara soal desain, tampilan Wunderlist kini tampak jauh lebih modern. UI-nya mengandalkan tema berkontras tinggi yang senada dengan estetika Windows 10 sendiri. Namun tampilan baru ini dibuat bukan sekedar untuk pemanis mata saja, tetapi juga supaya konten bisa dipantau dengan lebih mudah.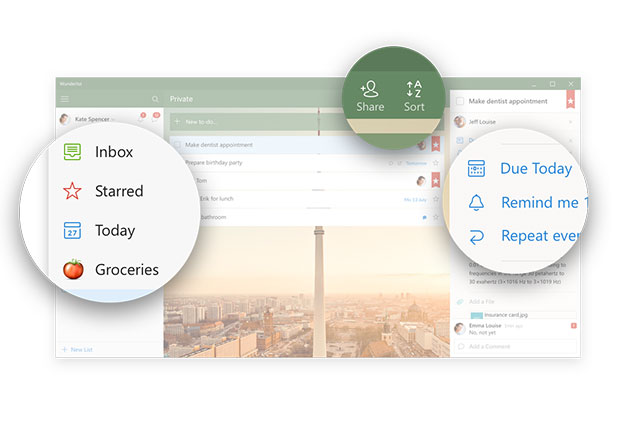 Tanpa harus terkejut, Wunderlist juga mendukung fitur Live Tiles, dimana pengguna punya opsi "Pin to Start" atas tugas-tugas yang sekiranya menjadi prioritas utama pada saat itu juga.
Info menarik: Wunderlist untuk Mac Kini Bisa Diakses Tanpa Harus Membuka Aplikasinya
Namun pembaruan yang sangat menarik justru ada pada integrasi Cortana. Asisten virtual kebanggaan Microsoft ini sekarang bisa membantu Anda mengorganisir tugas-tugas dalam Wunderlist dari mana saja.
Semisal Anda tiba-tiba punya ide cemerlang untuk proyek yang tengah Anda kerjakan, langsung saja panggil Cortana untuk menyimpannya di Wunderlist. Polanya seperti ini: "Hey Cortana, add (masukkan ide Anda di sini) to Wunderlist."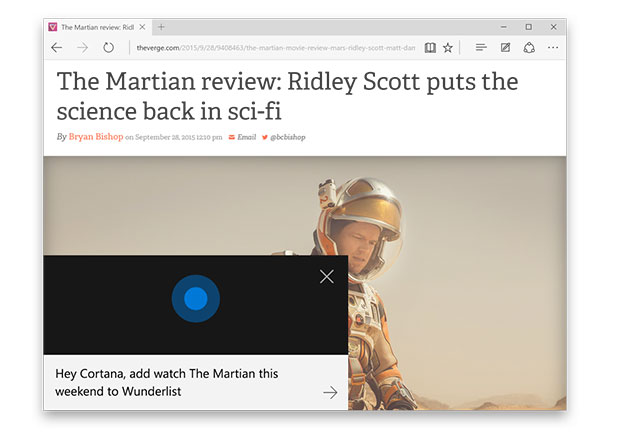 Setelah itu, Anda bisa mencarinya di bagian Inbox untuk dipindah ke kategori lain atau ditambahi catatan. Di saat yang sama, instruksi "Hey Cortana, show me my Wunderlist to-dos due today," akan menampilkan semua pekerjaan yang perlu Anda selesaikan pada hari itu juga.
Wunderlist untuk Windows 10 sekarang sudah bisa didapatkan secara langsung lewat Windows Store. Ke depannya, Microsoft telah menjanjikan kehadiran Wunderlist untuk Windows 10 versi smartphone, menjadikannya sebagai aplikasi to-do list yang benar-benar universal.
Sumber: Wunderlist Blog.
Are you sure to continue this transaction?
processing your transaction....