Yummy Corp Secures Series B Funding Worth of 175 Billion Rupiah
Focus oncloud kitchen business development in other big cities in Indonesia
After securing a $7.75 million series A2 fundraising in October 2019, the cloud kitchen platform Yummy Corp announced its latest funding. This round entering series B, the company received fresh funds worth of $12 million or 175 billion Rupiah.
This round was led by SoftBank Ventures Asia (South Korea). Also involved were Vectr Ventures (Hong Kong), Appworks Ventures (Taiwan), Quest Ventures (Singapore), Coca Cola Amatil X (Australia), and Palm Drive Capital (United States). Previous investors Intudo Ventures and Sovereign's Capital also took part in it.
The fund is to focus on business expansion to various other big cities in Indonesia.
"With this funding, we continue to focus on taking an active role in helping F&B industry players develop their business through delivery channels as a solution to facing all limitations during a pandemic. We invite all F&B business owners, both big brands and SMEs to work together and develop. with us," Yummy Corp Co-Founder & CEO Mario Suntanu said.
Was founded in 2017, Yummy Corp has served B2B2C consumers with catering service and cloud kitchen. The company claims to produce 18 thousand meals every day and has several clients to manage food for their offices including Unilever, Wings, Oakwood, and the United States Embassy.
"Supported by the fast-growing food delivery market in Indonesia, Yummy Corp is now the largest cloud kitchen player in Indonesia. With the company's strong expertise in the F&B industry and a unique value proposition in their brand, we are sure that Yummy Corp will continue to be the leader in this industry. "We are very pleased to support and help them improve their business in this growing sector," Harris Yang, representative of SoftBank Ventures Asia said.
Cloud kitchen business potential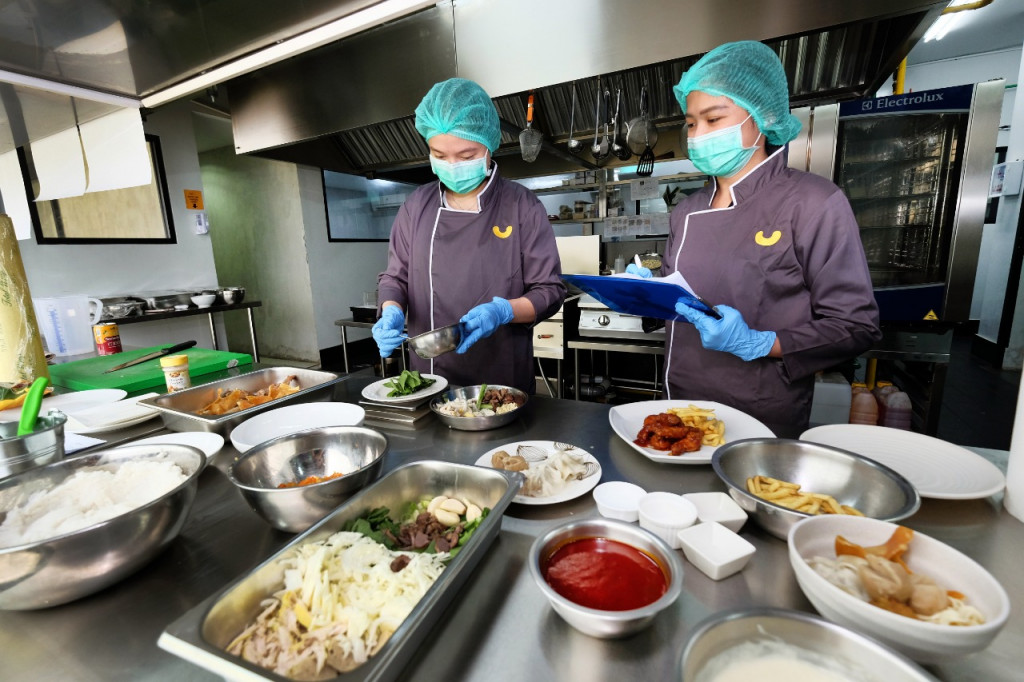 One of Yummy Corp's business units is YummyKitchen, a cloud kitchen in Indonesia which positions itself as a full-fledged operator, not only renting out shared kitchens but also working on the operations of various brands so that they can expand faster and reach wider consumers. The company claims to have experienced positive growth, shown by YummyKitchen during the first semester of 2020, including an increase in transactions of up to 320%.
YummyKitchen has operated 70 shared kitchens in Jakarta, Bandung and Medan. Currently, more than 50 F&B brands have joined, including Ismaya Group, Sour Sally Group, to emerging brands with high growth such as Padang Merdeka, Hong Tang, and Dailybox.
The cloud kitchen business is also in demand by the super apps duo in Indonesia. GoFood began experimenting to form the business since the end of 2019. The local Decacorn also invested in a cloud kitchen startup from India, named Rebel Foods, one of the targets of bringing its business concept to Indonesia. Meanwhile, Grab Kitchen has operated a shared kitchen at 49 points since Q3 2019 to support its business partners.
–Original article is in Indonesian, translated by Kristin Siagian
Update: We made an update regarding the number of GrabKitchen kitchens, from 10 to 49 points.
Are you sure to continue this transaction?
processing your transaction....