Andi Boediman's Story: When Passion Beats Insecurity Through Integrity
Entering the golden age, Andi Boediman gets to work on his passion while also running the investment business, a Digital College, and a Digital Marketing Agency
Kristin Siagian - 26 June 2020
This article is a part of DailySocial's Mastermind Series, featuring innovators and leaders in Indonesia's tech industry sharing their stories and point of view.
A serial entrepreneur is a rare breed. Especially when one gets to turn his passion into something that makes money. Andi Boediman is very lucky to be part of the special breed. He is recently working on his passion for the film industry while also running the investment business, a Digital College, and a Digital Marketing Agency.
After studying in the US, his initial goal was to be a designer. Along the way, he built his career as a creative person, started a design company that turned into a marketing agency. His passion towards education encouraged him to build a technology and creative school named IDS Digital College.
His forays into the digital industry was when he set up Plasa.com, an ecommerce company under Telkom group. He learned the hard way to set up the company from ground up and initiate the partnership with eBay.
He set up Ideosource as a venture capital to invest in startups and within the past 9 years, he invested in 27 tech companies.
He is now the CEO at Ideosource Entertainment, already invested in 15 films, and still counting. He also sits as a Commissioner in Bhinneka.com, one of the leading B2B e-commerce in Indonesia. And he founded IDS Digital College, a technology & creative school.
Andi Boediman is to hit the golden age this year. It is worth over 20 years of experience and he's willing to share some through this session.
Let's start from when you first catch interest in the creative industry or specifically film/filmmaking?
I used to study film in New York in 1999. When I went back to Indonesia, there was barely any local film industry. After an adventure in the creative industry, I started Ideosource Venture Capital with Edward in 2011, we practically became a fund in 2014. Around 2017 the money has been deployed, and we were thinking on what's next?
In 2016, I watched the movie Cek Toko Sebelah and I love it. And when I saw the movie Kartini, it really speaks to me. "A hero becomes one, not because of the whole life journey, but determined by one particular moment". Kartini, for example, is when she sacrificed herself and got married to be able to build a school for girls. I was very inspired by the angle and perspective of this film.
In 2017 I decided to revisit my previous passion in film by studying the industry. I realized that I have to use my experience in the investment to enter the film industry. We should use the risk management approach, similar to the Venture Capital model.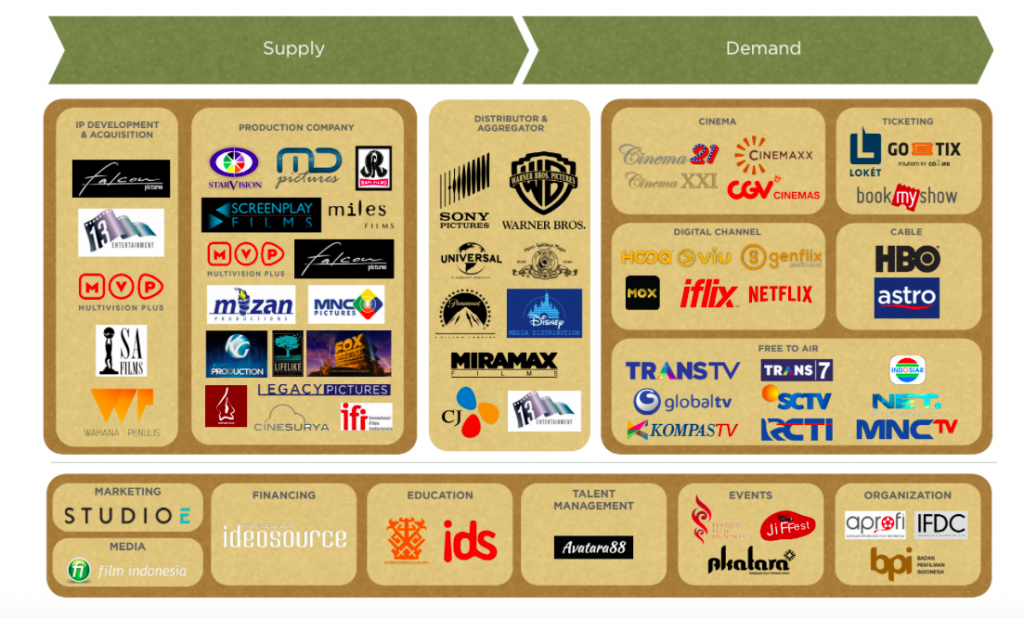 With a passion-driven approach supported by a little math and appropriate logic, we have now invested in 15 films. With some film hits like Keluarga Cemara & Gundala, the first fund is actually more like a friendly investment. We're currently fundraising to invest in film & series for some of the biggest intellectual property in Indonesia.
In terms of venture capital, what makes you think Ideosource is a good idea? Tell me the story behind its creation.
In 2009, I was recruited to initiate a startup inside Telkom. I set up Plasa.com as an ecommerce website and brought eBay to be the partner. The contract ended in 2011 and I decided not to continue. Together with my partner Edward Chamdani, I met the founder of Northstar private equity and the founder of Trikomsel.
They shared a thoughtful insight. With the current economic landscape, technology growth and Indonesian population run along that time, it was the right time to invest in startups through venture capital.
We started with the incubation model. One company that shows the positive result is Touchten, it multiplied 7 fold. After exiting some of our equity, we started a proper fund structure in 2014. We met with Sinarmas Group and they became our first external LP and partner. To date, we have already grown to USD$15 million.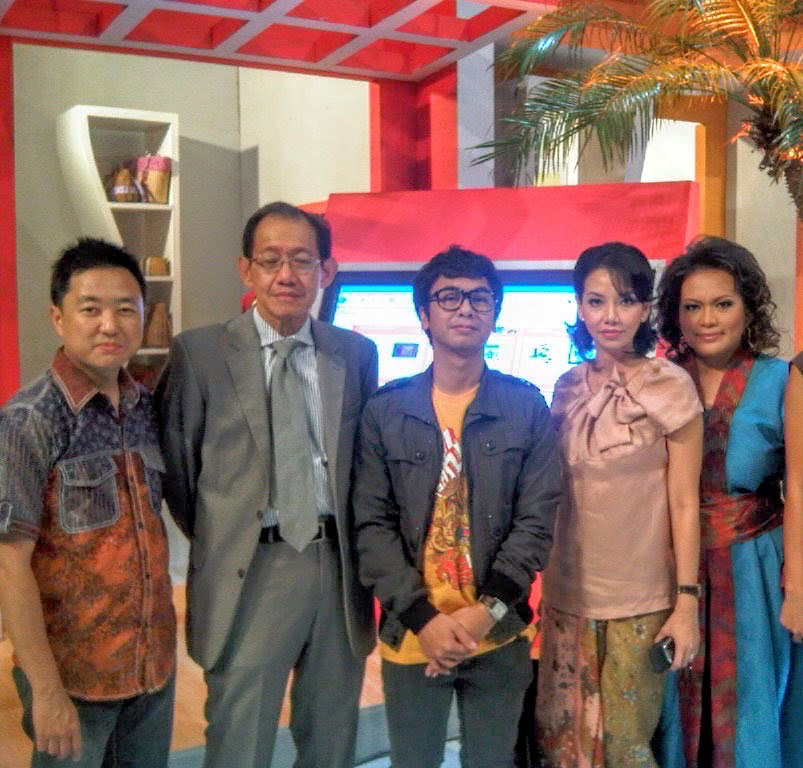 In terms of portfolio, what do you see in a company that makes you want to invest? Please reveal the metrics.
When you make an investment, you invest in two things. The founder and the problem. First, do you believe the founder is someone who is capable of solving the problem? Second, how big is the problem? When you believe the problem is big enough and this is a good founder, then you give him unlimited resources. This model works particularly in seed investment.
As an example, one of our portfolios is eFishery. We hardly understand about the fishing industry. We see that the founder is a strong founder and really understands the problem. We decided to co-invest with the other venture capital that understands the aquaculture industry, while we contribute to open the local network. By getting deeper into the value chain of the fishing industry, the company grows significantly and now is valued 20 times than when we get into the company.
In the film industry, we invest in the producer, who is responsible for producing the film and running the business. He hires the film director. We invest in experienced producers with a proven capability in releasing and distributing a commercial film.
The thing with a new-to-industry producer, one can make a product but doesn't guarantee commercial success. There are only less than a handful directors who can attract people by their creation. After looking at the industry numbers, the power lies in IP based movies with experienced producers.
You are to reach the golden age this year, you've been a serial entrepreneur for over 20 years. How do you know you've made the right decision?
I never decided something instantly knowing it's the right decision. Most of my biggest decisions make me very insecure. For example, when I accepted Telkom's offer in 2009, the job made me very insecure since I never built an ecommerce business before. Yet, I put all my effort, time, and resource into it. It is also what happened when I first set up a VC or entered the film industry. I put myself up to the challenge and just do it.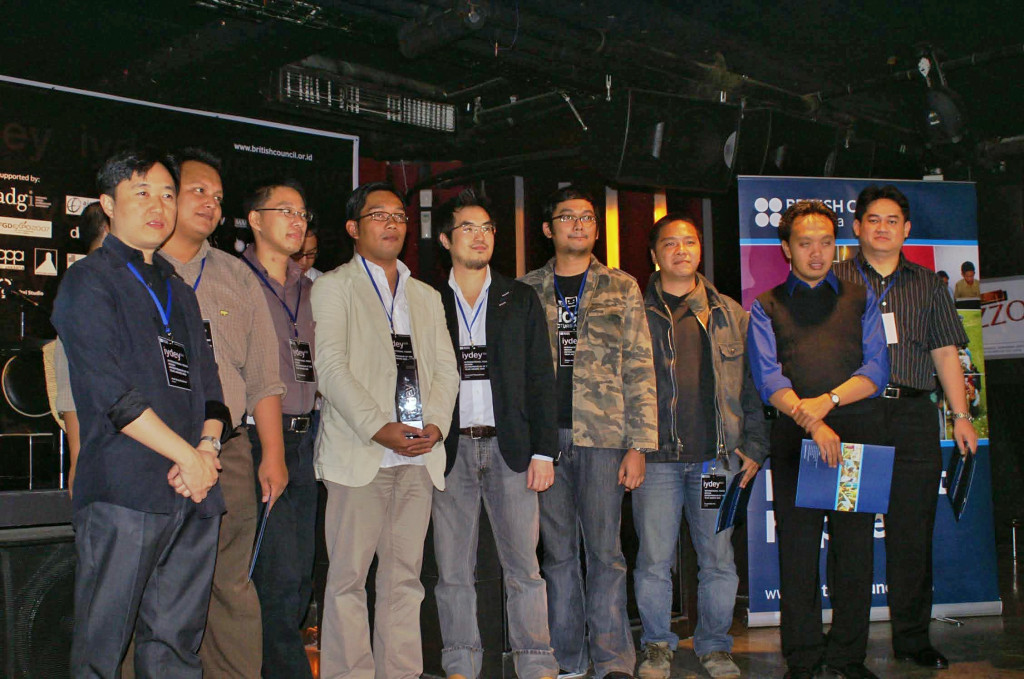 Also, during this pandemic, how the crisis impacts your business and investment?
We often stopped investing in times of crisis. My life lesson told me that investment in a time of a crisis is most likely to turn out very impactful. It was a survival decision, against all odds. We invest in GoPlay, and create a synergy with Cinepoint, a film box office rating app that we previously invested as well.
We established a few new business models during the pandemic. We create a film distribution. Next, Also, clearing some rights from old IPs to turn it into films. During the pandemic season, we got spare time to settle up some business models. That's the thing with a crisis, the survival instinct gets sharper when you had the biggest pressure.
What do you think people could learn from your experience?
I don't think people should follow from what other people did, but we definitely can learn from the insight and mindset. What I have learned throughout this journey is to have a scalable mindset. If we only think to double the current size of our business, usually we think of doubling the effort. But if we think 10 times the current size, we will analyze the value chain, business model and explore other innovations. And try to achieve this goal within 5 years.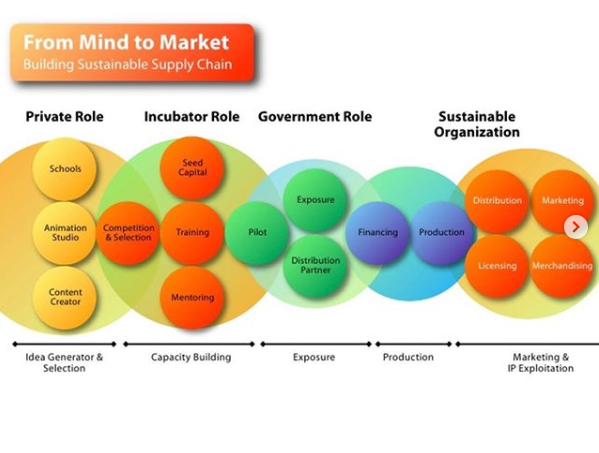 Are you happy with what you have now? What's next?
My plan for my retirement was to be a filmmaker. Here I am making a number of movies. So I am happy now.
I can't answer what I want to achieve next, but it should be 10 times the impact of what I am doing now.