Restoku, Aplikasi Wajib untuk Kelola Warung Makan Lebih Mudah
Mengenal apa itu Restoku, aplikasi yang memudahkan pemilik warung makan mengelola usahanya.
Mengelola usaha warung makan memang memiliki kesulitan tersendiri jika dibandingkan dengan jenis usaha lainnya. Namun, hadirnya platform digital seperti Restoku dapat menjadi solusi untuk masalah tersebut. Apa itu Restoku? Bagaimana Restoku dapat memudahkan manajemen usaha warung makan Anda?
Pada artikel kali ini, Anda akan berkenalan lebih dekat dengan platform Restoku dan fitur-fiturnya. Sudah penasaran? Simak rangkuman informasinya berikut ini.
Apa Itu Restoku?
Restoku merupakan aplikasi manajemen usaha yang berfokus kepada pengelolaan usaha di bidang F&B. Aplikasi Restoku dapat membantu Anda dalam mengelola persediaan, mengelola penjualan, hingga mengelola karyawan dari satu dashboard.
Aplikasi Restoku dapat Anda unduh secara gratis melalui Play Store. Kemudian, untuk mulai mengelola usaha dengan Restoku, Anda dapat melakukan pendaftaran dengan mudah hanya dengan mencantumkan nama restoran Anda, email, password, dan nomor telepon aktif di aplikasi Restoku.
Fitur-Fitur Restoku
Restoku memiliki tiga fitur utama yang memungkinkan penggunanya bisa mengelola usaha restorannya dengan efektif, mulai dari mengelola persediaan hingga karyawan. Fitur-fitur tersebut antara lain fitur point of supply, point of SDM, dan pointof sales. Masing-masing dari fitur tersebut akan dijelaskan di bawah ini.
Point of Supply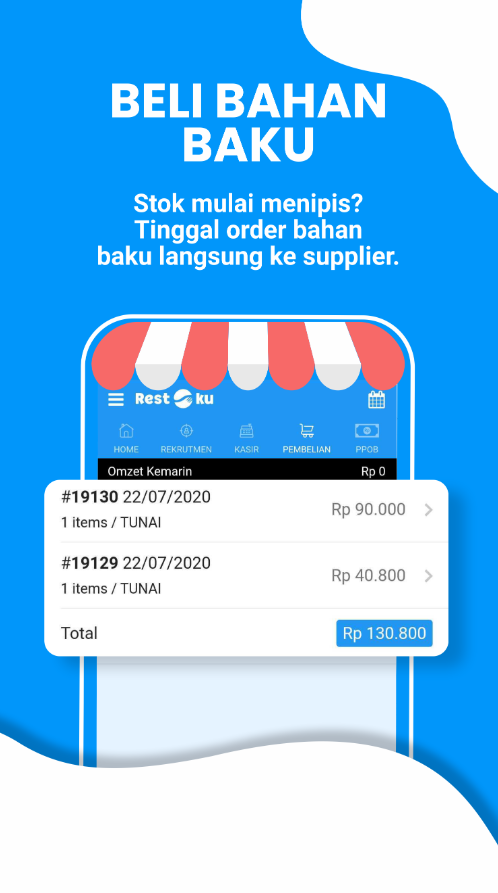 Fitur pertama dari Restoku yang akan dibahas adalah fitur Point of Supply, yakni fitur yang berhubungan dengan persediaan usaha. Dengan adanya fitur Point of Supply ini, Anda dapat dengan mudah memesan dan memperoleh bahan baku dari aplikasi Restoku.
Point of SDM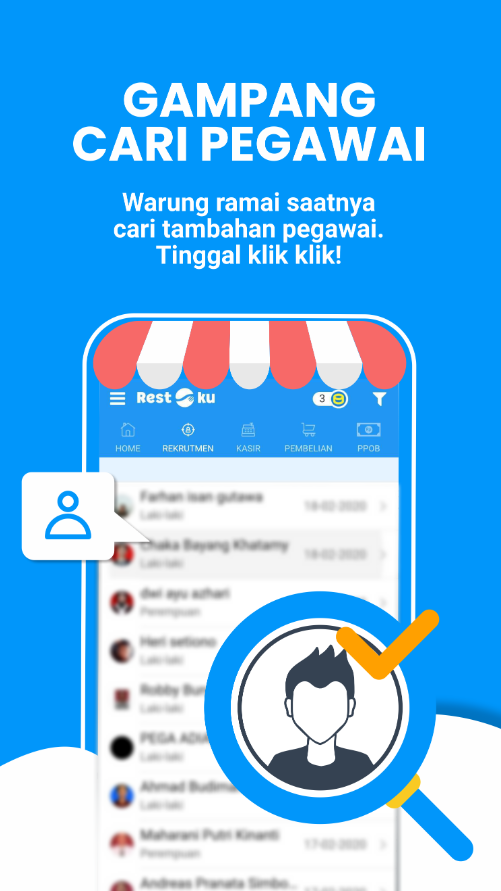 Seperti namanya, fitur ini merupakan fitur yang berhubungan dengan sumber daya manusia bisnis Anda. Anda dapat mencari karyawan langsung dari aplikasi Restoku melalui fitur Point of SDM ini.
Point of Sales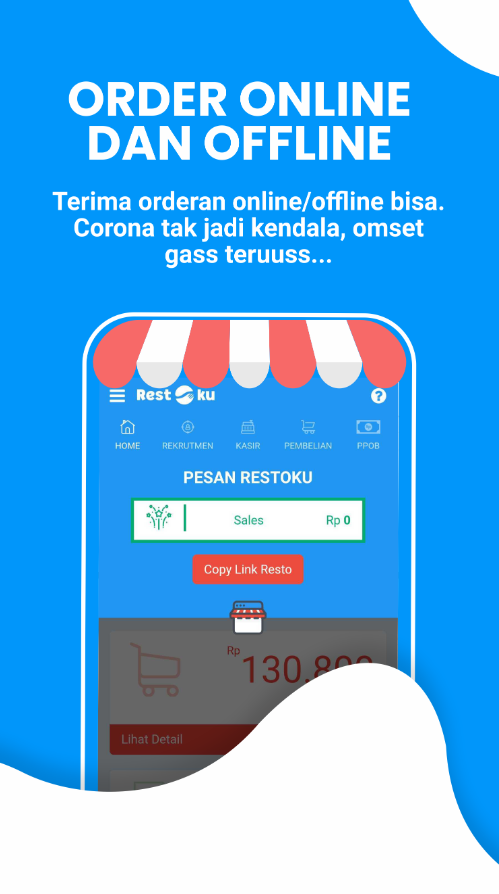 Terakhir, Point of Sales atau POS adalah fitur yang berfungsi sebagai kasir digital. Fitur ini memungkinkan Anda sebagai pengguna untuk menerima dan mengelola pesanan, hingga mengelola cabang restoran Anda.
Demikian informasi mengenai apa itu Restoku dan fitur-fiturnya yang dapat memudahkan Anda dalam mengelola usaha warung makan Anda. Jika Anda tertarik dengan solusi yang ditawarkan Restoku, Anda dapat langsung mengunduh aplikasi Restoku atau mengikuti demo pada situs resmi Restoku.
Are you sure to continue this transaction?
processing your transaction....