Belum Sebulan Unity Dirilis, Ubisoft Ketahuan Sedang Buat Assassin's Creed Baru
Yoga Wisesa - 5 December 2014
Banyak harapan yang Ubisoft letakkan di pundak Assassin's Creed Unity. Di panggung E3 2014, Unity memang tampak menjanjikan, apalagi mengenalkan mode co-op pertama kali di franchise tersebut. Sayang ketika diluncurkan, Unity tertimpa banyak masalah dari segi gameplay hingga teknis, memaksa Ubisoft untuk terus menyuguhkan update dan perbaikan.
Sang publisher mencoba mengobati ketidakpuasan gamer dengan pengumuman bagi-bagi DLC gratis, lalu menunda rencana penjualan season pass (dengan membelinya, Anda akan mendapatkan seluruh DLC tanpa perlu lagi membayar). Namun bahkan sebelum 'hutang' mereka lunas, ada bocoran kabar yang menyatakan bahwa Ubisoft sedang menyiapkan permainan Assassin's Creed baru.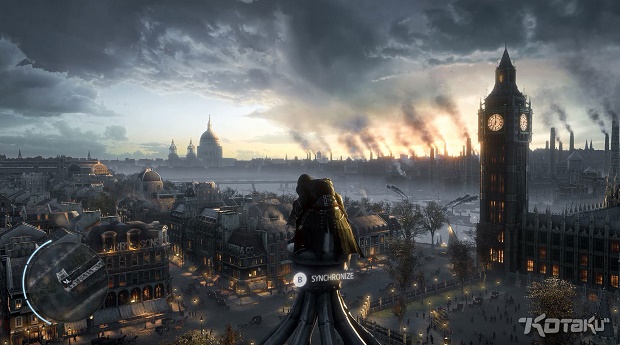 Info didapat Kotaku dari sumber tanpa nama terpercaya. Game Assassin's Creed selanjutnya akan mengusung judul Assassin's Creed Victory, mengambil latar kota London di era Victorian - dan sepertinya dari sinilah nama 'Victory' diambil. Tak cuma nama, sang informan juga membocorkan perkiraan waktu rilis, yaitu di Musim Gugur 2015 untuk platform PC, PlayStation 4 dan Xbox One.
Artinya, Assassin's Creed Victory kurang lebih akan dipublikasi di penghujung tahun, tak jauh berbeda dari Unity. Perbedaan Victory dibanding beberapa judul franchise terbesar Ubisoft itu terletak pada tim pembuatnya. Semenjak Assassin's Creed, game digarap oleh Ubisoft Montreal. Namun kabarnya pengerjaan permainan baru tersebut dilakukan seluruhnya oleh Ubisoft Quebec.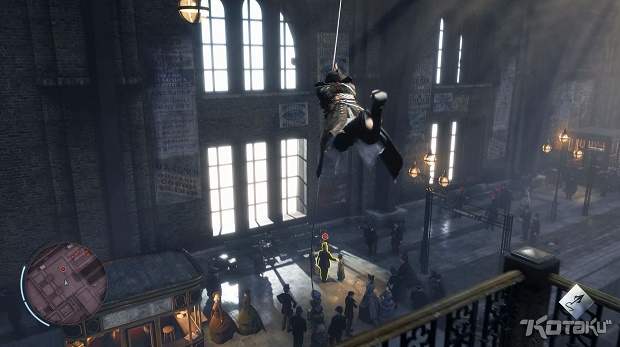 Info menarik: Game Apa Yang Paling Disukai di Steam?
Dalam blog sang publisher, Ubisoft pernah mengindikasikan niatan untuk mengalihkan proyek besar ke tim di Quebec. Ubisoft Quebec awalnya ditugaskan membuat judul-judul low-profile serta DLC-DLC game yang telah dibuat tim Montreal, misalnya The Tyranny of King Washington (Assassin's Creed III) dan Freedom Cry (Assassin's Creed IV: Black Flag).
Dahulu banyak fans memperkirakan keterlambatan Unity dari Oktober ke November menandakan kemungkinan Ubisoft tidak meluncurkan permainan Assassin's Creed baru di tahun depan. Apalagi game muncul dalam kondisi tidak optimal. Tetapi asumsi itu ditampik sang publisher: Rogue dilepas untuk console last-gen, kemudian mereka mengungkap Assassin's Creed Chronicles: China, berformula action side-scrolling.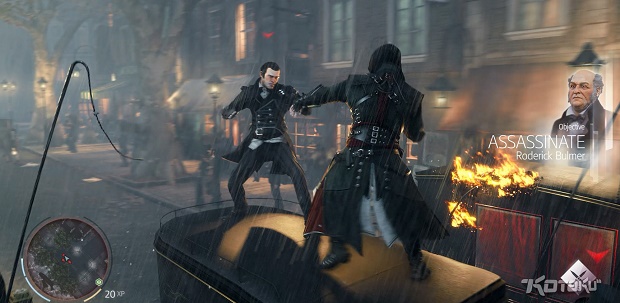 Dilaporkan PC Gamer, kebocoran ini memaksa Ubisoft memberikan respon. Isinya seperti ini:
"Sangatlah disayangkan ketika aset internal yang tidak ditujukan untuk publik bocor. Dan walau kami menghargai antisipasi fans terhadap judul-judul selanjutnya, kami mewakili fans serta tim pengembangan merasa kecewa. Studio kami di Quebec telah bekerja keras merampungkan game tersebut selama bertahun-tahun, dan kami bermaksud mengumumkannya di lain kesempatan. Untuk sekarang, prioritas kami adalah meningkatkan pengalaman bermain Assassin's Creed Unity."
Sumber gambar: Kotaku.