Cara Daftar Aplikasi Sinbad, Pesan Stok Produk untuk Warung Secara Online!
Tutorial mendaftar aplikasi Sinbad bagi pelaku usaha toko retail beserta keuntungannya.
Sinbad merupakan aplikasi e-commerce B2B (business to business) yang menawarkan kemudahan bagi pelaku usaha toko retail atau warung, dalam membeli stok produk dari pemasok utama.
Startup yang dirintis sejak 2018 oleh Emilio Wibisono dan Jabert Hachchouch ini memiliki misi ingin menyederhanakan rantai pasok di Indonesia,  dengan mempermudah pedagang dan pemasok dalam proses pengadaan.
Platform ini ingin memberdayakan toko retail di Indonesia melalui teknologi yang disediakannya. Sinbad memungkinkan pemilik toko retail dapat berbelanja produk bagi tokonya dengan harga grosir dan tarif terendah yang ada di pasaran.
Langkah Mendaftar Aplikasi Sinbad
Cara kerja di aplikasi Sinbad ini adalah pemilik warung dapat memesan produk secara online di platform ini untuk dijual di tokonya. Melalui aplikasi, pemilik toko retail dapat terhubung langsung ke brand pincipal atau distributor pertama.
Silakan unduh aplikasi Sinbad di Google Playstore/App Store.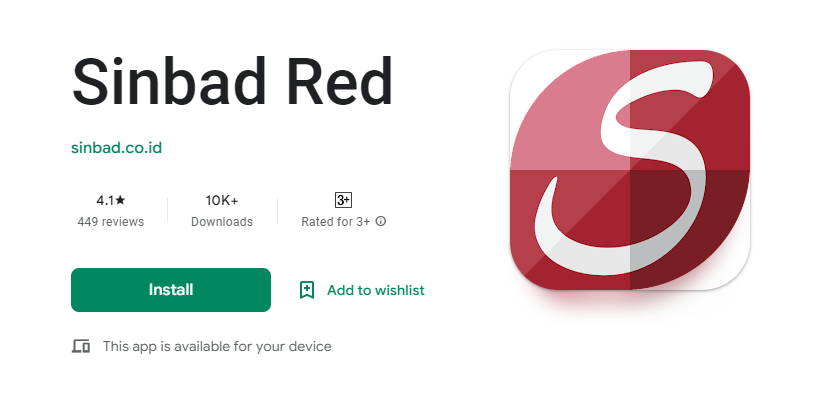 Setelah terunduh, buka aplikasi lalu klik menu 'Daftar'.
Masukkan nomor handphone Anda. Lalu siapkan KTP pribadi Anda.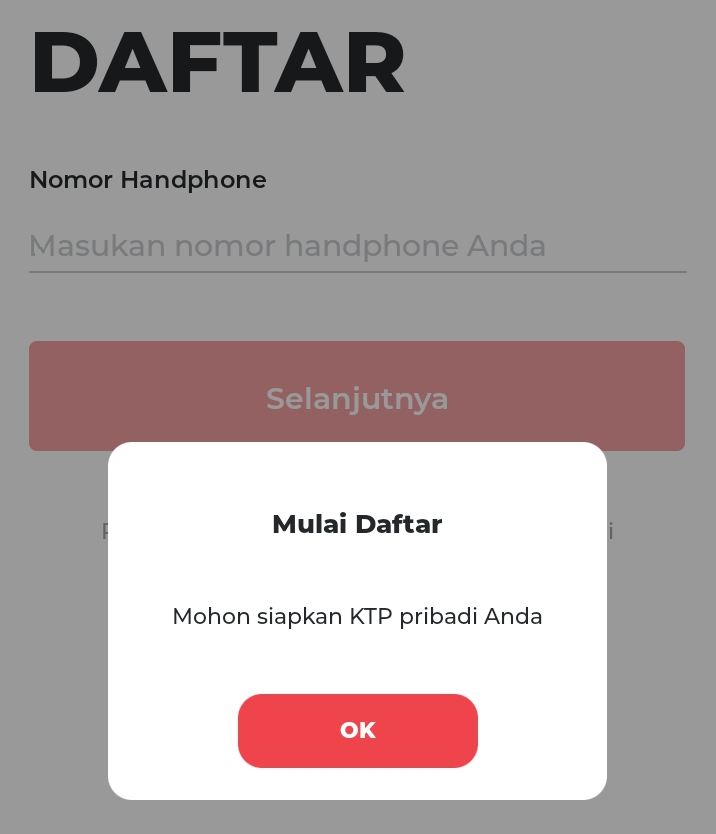 Masukkan kode verifikasi yang dikirimkan melalui SMS ke nomor handphone yang didaftarkan.
Ada tujuh langkah pengisian form pendaftaran, silakan lengkapi satu per satu.
Pertama, Anda akan diminta mengisi data diri pemilik toko.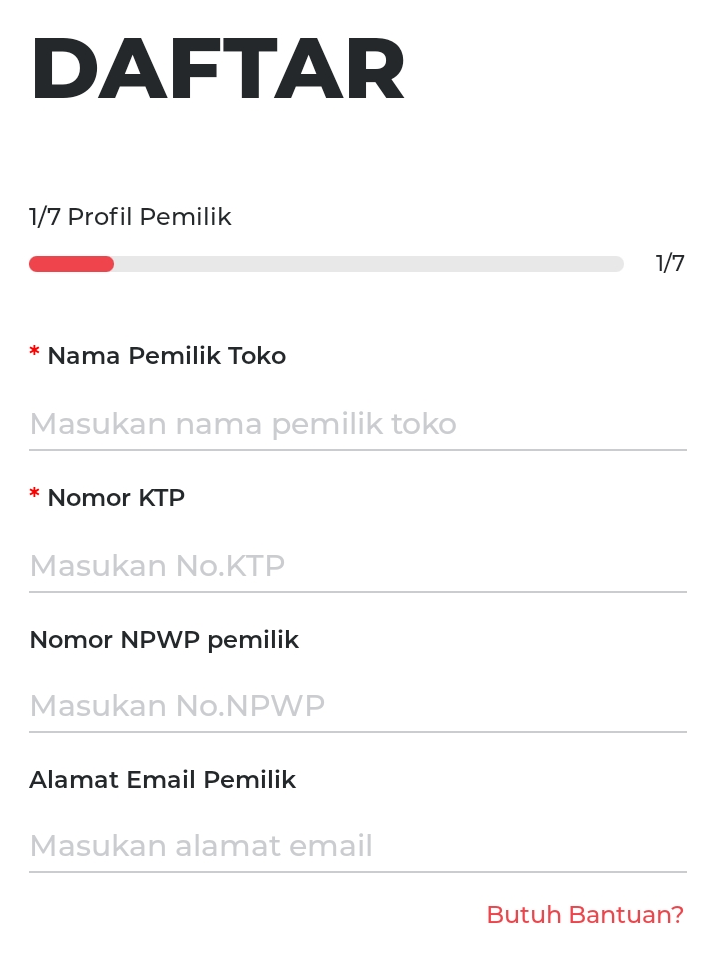 Kedua, unggah foto KTP pemilik toko.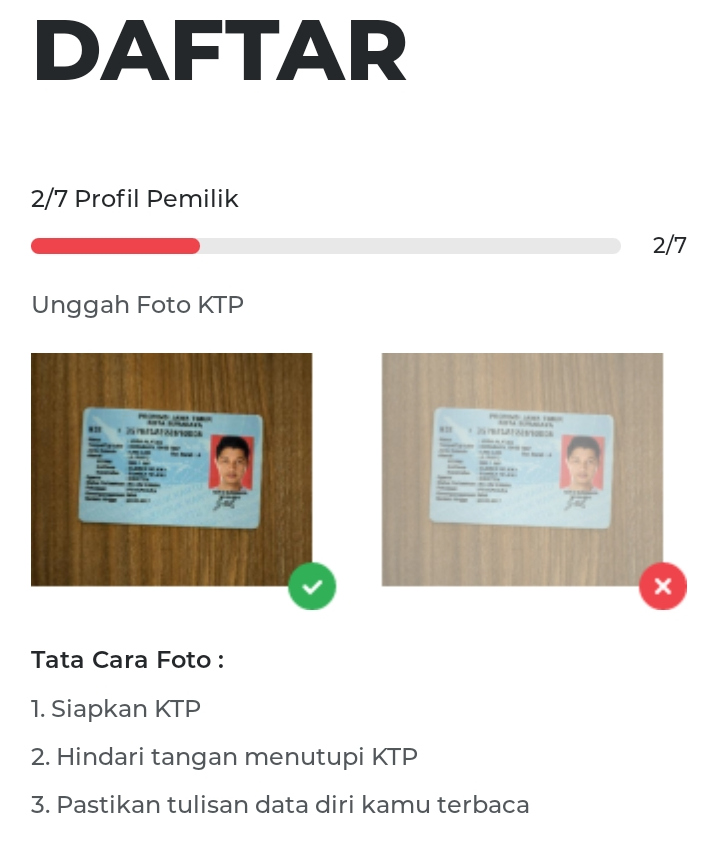 Ketiga, unggah foto selfie dengan KTP, sesuai instruksi yang diminta.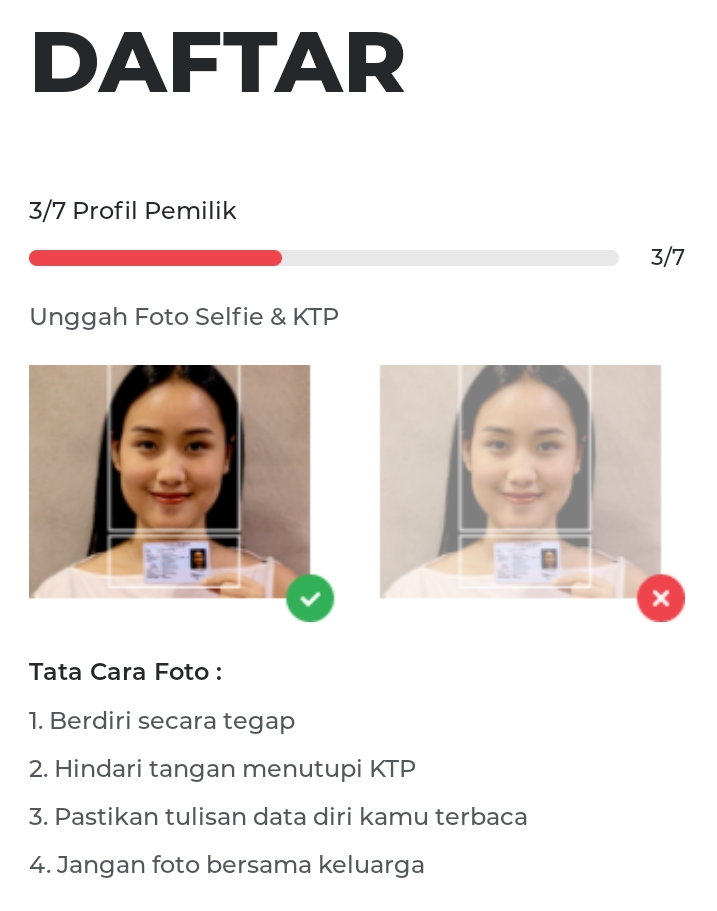 Keempat, unggah foto NPWP pemilik toko. Sebagai catatan, jika belum memiliki NPWP. step ini bisa dilewati.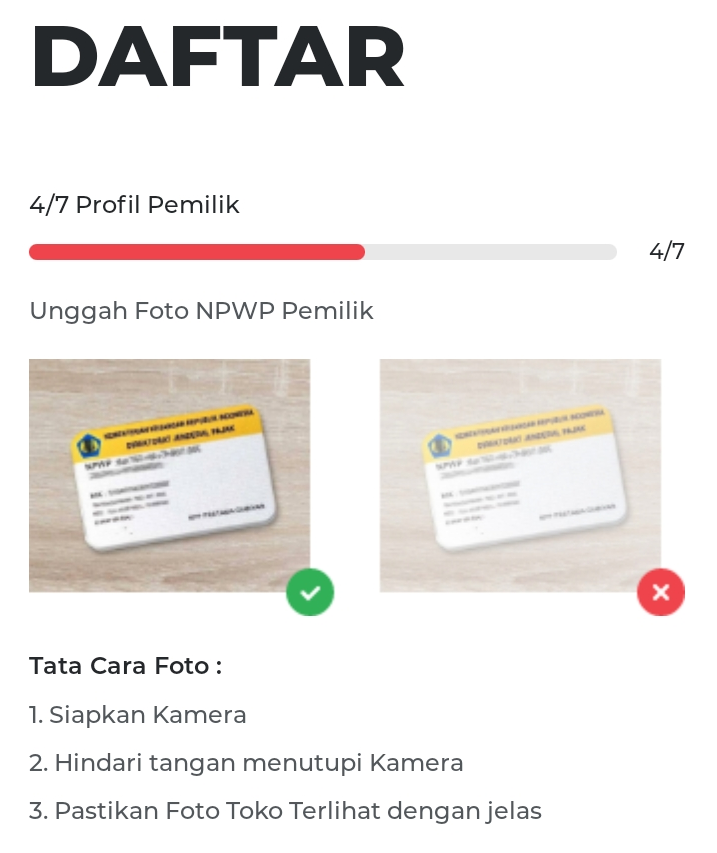 Kelima, lengkapi data toko.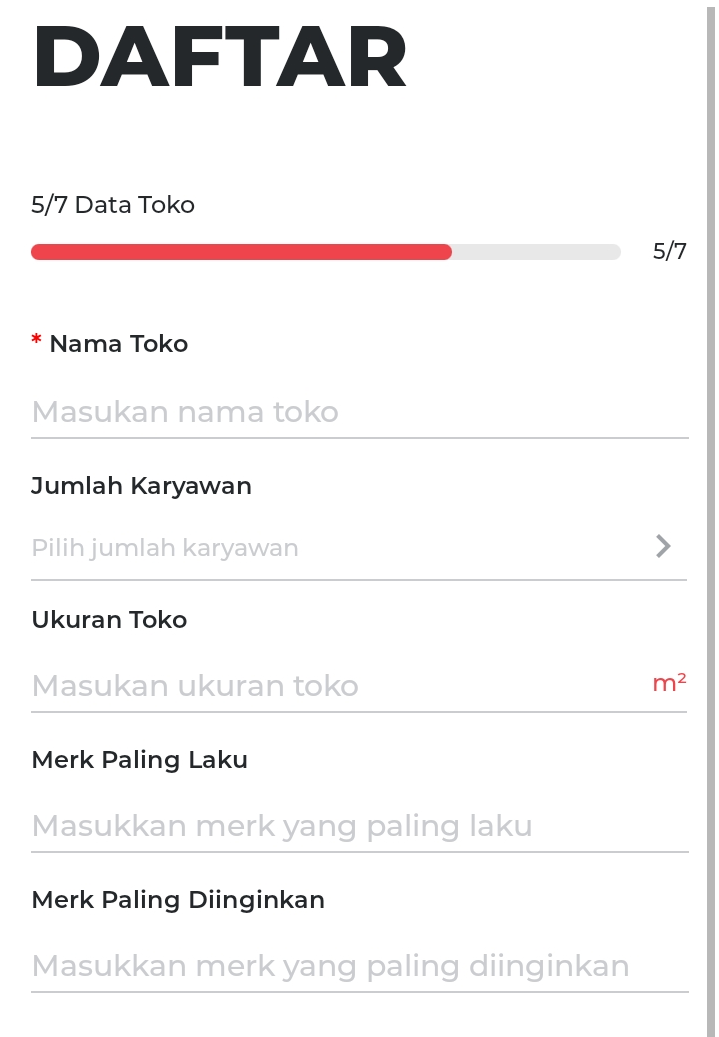 Keenam, masukkan detail alamat toko.
Terakhir, unggah foto toko, sesuai instruksi yang diminta.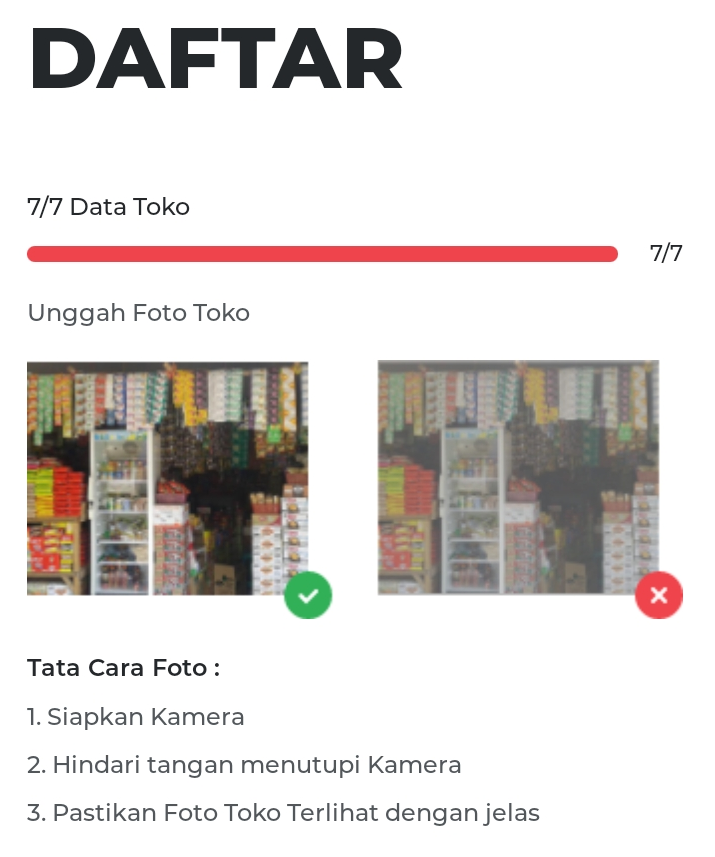 Setujui kebijakan privasi, lalu klik selesai.
Pendaftaran telah selesai.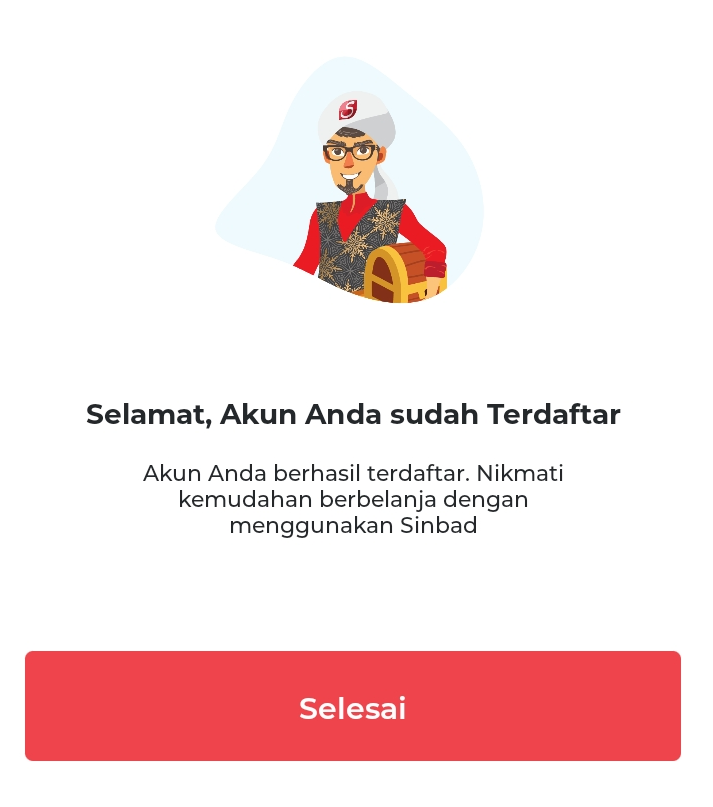 Jika ingin memulai pesanan, pemilik toko retail dapat masuk kembali ke akun yang telah didaftarkan, dengan mengisi nomor handphone dan kode verifikasi yang telah dikirimkan sebelumnya.
Keuntungan Sinbad bagi Toko Retail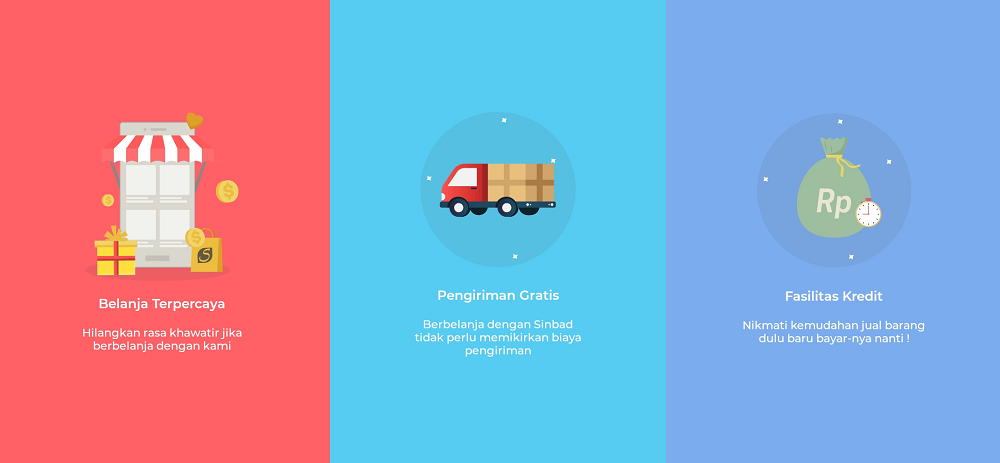 Ada pun beberapa keuntungan bagi pelaku usaha toko retail sebagai pengguna Sinbad, yang dijanjikan oleh platform ini, antara lain sebagai berikut:
Sinbad bekerja sama dengan para pemasok utama untuk menawarkan harga pasar terbaik bagi pelaku usaha toko retail.
Platform ini menyediakan beragam produk asli langsung dari pemasok resmi.
Pengiriman terpercaya yang terlacak dan tepat waktu untuk melayani kebutuhan pelanggan toko.
Metode pembayaran fleksibel yang dapat dilakukan secara tunai dan non-tunai.
Demikian tutorial mendaftar aplikasi Sinbad bagi pelaku usaha toko retail beserta keuntungannya.
Are you sure to continue this transaction?
processing your transaction....