Cara Membuat Daftar Tabel di Microsoft Word dengan Mudah
Daftar tabel di microsoft word yang masih kamu buat manual dan berantakan itu bisa otomatis lho!
Cara membuat daftar tabel di Microsoft Word diperlukan bagi pengguna yang sering mengerjakan banyak karya ilmiah yang berbeda. Daftar tabel ini memberikan penjelasan tentang daftar tabel, deskripsi, dan nomor halaman lokasi tabel, sehingga memudahkan pembaca untuk menemukan tabel yang diinginkan.
Namun beberapa pengguna masih membuat daftar tabel secara manual. Ini membuat daftar tabel kurang berurutan. Selain itu, membuat daftar tabel secara manual kurang efisien, terutama jika kamu memiliki daftar tabel yang banyak.
Berikut DailySocial.id jelaskan langkah cepat yang mempermudah kamu membuat daftar tabel di Micsrosoft Word!
Pertama Buatlah Tabel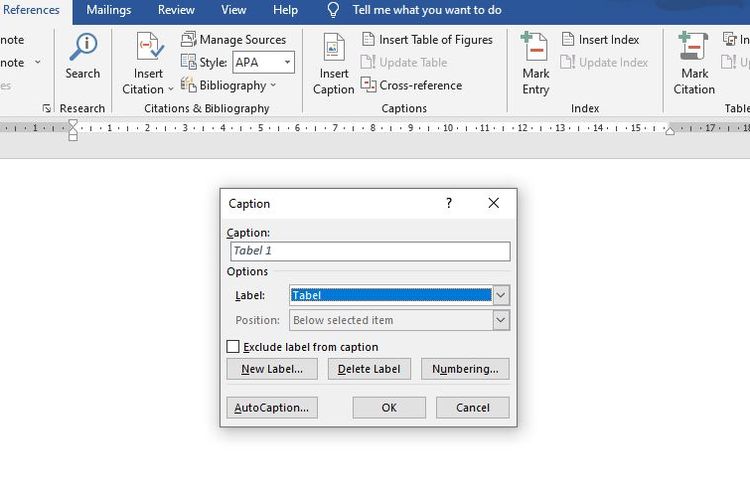 Sebelum membuat daftar tabel otomatis, tabel yang dibuat terlebih dahulu harus memiliki glosarium. Informasi ini akan berguna nanti saat membuat daftar tabel otomatis.
Caranya: Buka file Microsoft Wordmu
Arahkan ke bagian tabel, klik Referensi Pilih Sisipkan Komentar
Klik New Label (ketik: Tabel)
Pilih OK kemudian papan akan otomatis muncul
Buat Tabel Otomatis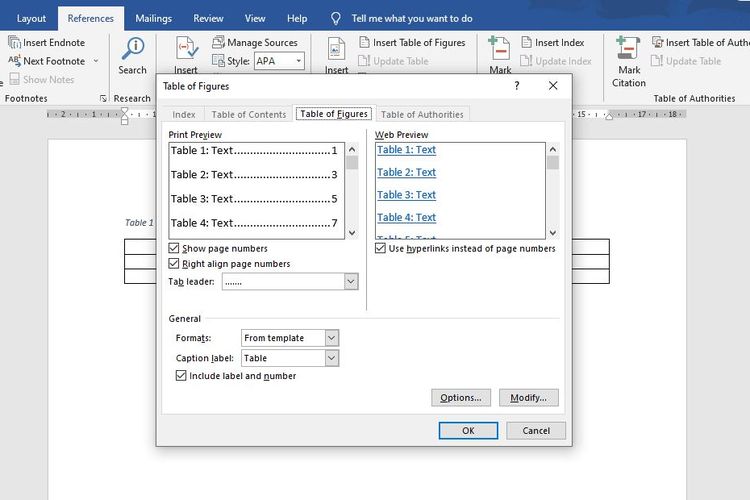 Setelah seluruh tabel diberi keterangan melalui cara di atas, selanjutnya menuju halaman akhir dan sisipkan daftar tabel otomatis.
Caranya: Klik References
Pilih Insert Table of Figures
Pada menu Caption Label pilih Tabel lalu klik OK
Kamu juga dapat menyesuaikan jenis dan ukuran font dengan klik Modify
Itulah cara membuat daftar tabel otomatis yang biasa berada di halaman tersendiri terletak sebelum BAB I dalam suatu makalah, skripsi, atau laporan lainnya yang di dalamnya memuat nomor tabel, judul tabel, dan nomor halaman letak tabel berada.
Semoga dapat membantumu mengerjakan tugasmu itu!
Are you sure to continue this transaction?
processing your transaction....