Semakin besarnya penetrasi smartphone tentunya merupakan peluang yang besar bagi platform pengiklanan, publisher dan advertiser untuk beriklan, namun faktanya adalah sekitar 50% masyarakat Indonesia melihat iklan dengan tidak sengaja, artinya belum ada niat tulus dari masyarakat untuk melihat dan menyimak iklan secara online.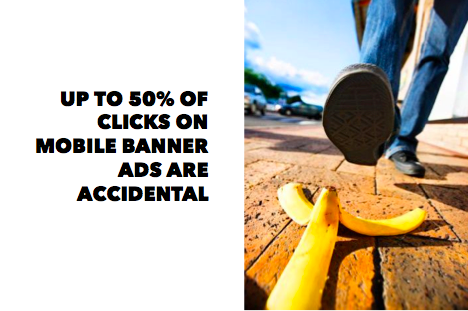 Tantangan inilah yang saat ini banyak dihadapi oleh seluruh platform pengiklanan, belum lagi dengan semakin banyaknya pilihan Ad blocker yang mulai digemari keberadaannya oleh konsumen. Menjawab tantangan tersebut Freakout perusahaan digital marketing asal di Jepang melancarkan kampanyenya dengan tema "May the Native Be With You" yang berlangsung hari Rabu lalu (10/02) di Jakarta.
Turut hadir dalam acara tersebut CEO FreakOut Indonesia Tomohiro Yasukura, Business Development FreakOut Indonesia Tomy Malewa, Group CEO FreakOut Inc Yuzuro Honda, General Manager of FreakOut Indonesia Dian Sarita, dan Supply Partner Manager FreakOut Indonesia Sihkami Denting.
Mengusung tema seperti film Star Wars, FreakOut ingin mengajak pelaku publisher, advertiser untuk mulai merubah gaya beriklan dengan memanfaatkan native ads seperti yang selama ini telah dilakukan oleh Freakout. Di Indonesia FreakOut menjadi salah satu pelopor yang memperkenalkan in-feed native advertising platform berbasis mobile ad network.
Dalam kesempatan tersebut Yuzuro Honda menyampaikan informasi terbaru terkait dengan kerjasama antara Freakout dengan LINE. Sebagai negara dengan penduduk pengguna LINE terbesar nomor 4 di dunia, Yuzuro melihat Indonesia merupakan pasar yang tepat untuk dibidik pada publisher dan advertiser. Setelah Jepang negara lain yang memiliki pengguna LINE terbesar adalah Thailand dan Taiwan.
Dalam presentasinya, Yuzuro juga menggaris bawahi beberapa poin penting,  terkait dengan strategi pemasaran yang akan dilancarkan di Indonesia, diantaranya adalah masa depan pemasaran digital dan iklan teknologi ada di Asia. Menjadi hal yang penting bagi entrepreneur dan investor untuk mulai memfokuskan bisnis di Asia.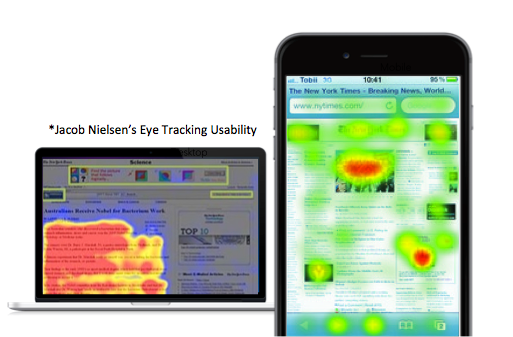 "Namun faktanya hingga kini masih banyak ad blindness dikalangan konsumen, artinya mereka cenderung menghiraukan ragam iklan yang beredar online dan kebanyakan tidak menyukai iklan, bagaimana pada akhirnya Freakout bisa merubah kebiasaan tersebut agar iklan bisa dinikmati dan pada akhirnya disukai," kata Yuzuro.
Platform Hike sendiri pada dasarnya adalah Ad Network yang difokuskan pada perangkat smartphone dengan mengusung model in-feed native ads. In-feed  sendiri merupakan revolusi dari advertorial digital yang menitikberatkan pada konten, atau secara sederhana disusun untuk menawarkan kemampuan layaknya native ad yang memungkinkan iklan muncul seperti konten itu sendiri. Di Indonesia in-feed ads sudah mulai dilirik oleh KapanLagi Network, Liputan6, Kaskus dan masih banyak lagi klien dari Freakout yang telah menggunakan platform Hike.
Menciptakan ekosistem periklanan sehat dengan native ads
Tentunya tidak mudah untuk dapat merubah kebiasaan konsumen agar bisa menyukai iklan. Di sisi lain publisher harus mendapatkan keuntungan melalui user-experience yang baik dari konsumen, artinya iklan bisa dilihat secara keseluruhan oleh konsumen. Dalam hal ini FreakOut telah memiliki cukup pengalaman dengan para publisher di Indonesia dan mengetahui dengan jelas apa ekspektasi dari konsumen terkait iklan yang beredar secara online.
Di kesempatan terakhir, General Manager FreakOut Indonesia Dian Sarita memaparkan hasil survei yang telah dilakukan oleh tim FreakOut kepada masyarakat Indonesia terkait dengan keberadaan iklan online yang banyak beredar. Hasil survei menunjukkan kebanyakan masyarakat merasa terganggu dan cenderung menghindari semua iklan yang beredar online.
Menutup acara tersebut CEO of FreakOut Indonesia Tomohiro Yasukura menyimpulkan bahwa dengan mempromosikan brand melalui native ads bisa membuat brand tampil lebih cerdas, dan nantinya native ads bisa membantu publisher untuk mendapatkan pendapatan melalui online advertising.
DailySocial.id adalah portal berita startup dan inovasi teknologi. Kamu bisa menjadi member komunitas startup dan inovasi DailySocial.id, mengunduh laporan riset dan statistik seputar teknologi secara cuma-cuma, dan mengikuti berita startup Indonesia dan gadget terbaru.