Game Tony Hawk Pro Skater 5 Resmi Dirilis, Hadirkan Karakter Skater Baru
Oki Rosgani - 7 May 2015
Game Tony Hawk Pro Skater 5 telah resmi dirilis, ini merupakan versi teranyar dari game THPS yang versi awalnya telah dipublikasikan pada tahun 1999 lalu dan dikembangkan oleh pengembang Neversoft.
Hobi bermainskateboard sejak kecil membawa Tony Hawk menjadi skater profesional yang dikenal secara global, salah satu publisher game bernama Activision telah melabelkan namanya menjadi judul untuk game skateboard bertajuk "Tony Hawk Pro Skater (THPS)".
Kendati THPS bukanlah game skateboard yang pertama namun keberadaanya telah menarik minat banyak pengguna karena racikan alur game dan tampilan grafis yang baik, dibalut dengan efek suara yang realistis serta alunan musik yang bisa menambah adrenalin para pemainnya, tak heran jika para pemainnya betah berlama-lama untuk memainkan game tersebut.
Game ini juga menawarkan beragam variasi gerakan yang ada dalam permainan skateboard, sehingga kita bisa mencoba semua variasi gerakan yang ada dalam permainan papan beroda ini tanpa khawatir patah tulang, terluka atau pegal-pegal karena semua gerakan itu bisa dilakukan berkat dalam game.
Info Menarik: Caped Crusader Tak Lagi Berjuang Sendirian Dalam Batman: Arkham Knight
Rumor mengenai keberadaan game THPS 5 ini sebelumnya sempat tersiar sejak tahun lalu, hingga akhirnya pihak Activision mengumumkan pernyataan pada November 2014 bahwa pihaknya memang tengah meracik dan mempersiapkan game Tony Hawk terbaru untuk dirilis pada tahun 2015.
Gambar teaser dari game itu juga sempat bocor melalui akun Instagram salah seorang juru masak bernama @chefjoeyoukhan yang  tanpa sengaja mem-posting foto dengan latar belakang cover judul dari game tersebut, meski foto telah dihapus namun telah tersebat di jagat maya.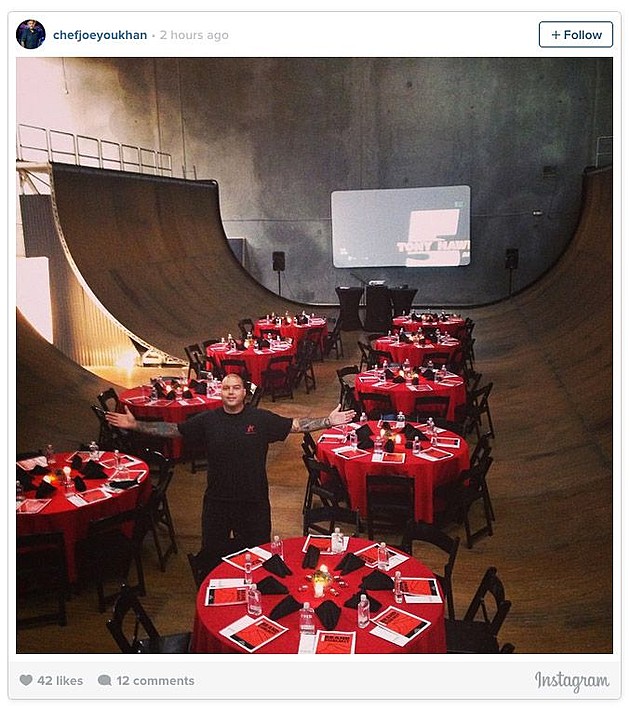 Dan kini, game skateboard terbaru itu telah resmi hadir dan dirilis dengan judul Tony Hawk Pro Skater 5.
Game ini hadir dengan sejumlah karakter skater lama dan baru di dalamnya, selain nama Tony Hawk ada juga nama-nama skater profesional lainnya seperti Nyjah Huston, Aaron Homoki, Ishod Wair, Lizzie Armanto, Chris Cole, David Gonzalez, Leticia Bufoni, Andrew Reynolds dan Riley Hawk (anak kandung Tony Hawk yang mengikuti jejak ayahnya untuk menjadi seorang skater profesional).
Info Menarik: Ini Dia Call of Duty: Black Ops III Dalam Video Trailer 1080p di 60FPS
Game THPS 5 ini dikembangkan oleh studio game bernama Robomodo, pengembang game yang sejak 2008 lalu juga telah mengembangkan beberapa game skateboard seperti Tony Hawk Ride, Shred dan Pro Skater HD menggantikan pengembang Neversoft yang sebelumnya menggarap game THPS sejak 1999 hingga 2007.
Game THPS 5 ini akan dirilis untuk konsol game populer seperti PlayStation 4, Xbox One. Meski demikian, Anda harus sedikit bersabar jika ingin segera memainkannya karena game ini baru akan tersedia pada akhir tahun 2015 nanti.
Sedangkan bagi Anda pengguna PC, konsol game PlayStation 3 dan Xbox 360 jangan dulu berkecil hati karena game ini juga akan menyusul hadir ke perangkat-perangkat tersebut.
Berikut ini adalah sebagian screenshot dari game Tony Hawk Pro Skater 5 yang kami dapat melalui situs Gameinformer:
Sumber: GameSpot, Wikipedia | Gambar Header: Gameinformer.
Are you sure to continue this transaction?
processing your transaction....