Game
Gamer? Ayo Buktikan Kemampuan Anda Lewat Kuis Ini
Dilihat dari level intensitasnya, para akademisi serta industriawan di ranah gaming membagi gamer dalam tiga kategori: casual, core dan hardcore. Casual biasanya hanya memilih permainan sederhana, lalu core memiliki lebih banyak referensi, sedangkan mayoritas hardcore sangat kompetitif, serta menyukai jenis permainan yang kompleks dan menuntut kecerdikan.
Di sinilah banyak terjadi pedebatan: seberapa hardcore gamer-kah Anda? Klasifikasi terkadang ditakar dari jenis platform, genre game, sampai seberapa banyak waktu yang Anda habiskan demi hobi ini. GamesRadar, website spesialis artikel-artikel dan berita sekitar video game, mengajukan sebuah solusi sederhana. Anda ditantang menguji pengetahuan gaming lewat kuis tebak gambar dan judul permainan.
Setelah menjajalnya, satu hal saya pastikan: kuis tidak semudah yang Anda bayangkan. GamesRadar memang memilih judul-judul populer dan dengan berpedoman pada 'akal sehat', kita dapat menghilangkan satu dari empat opsi. Masalahnya, sejumlah gambar diambil, diperbesar, serta diedit sedemikian rupa buat mengelabui kita. Tentu saja, wawasan Anda di bidang gaming harus luas, dan setidaknya pernah menikmati game di beberapa platform berbeda.
Info menarik: Mari Nikmati Koleksi Game Browser Gratis Persembahan The Escapist
Mayoritas orang memperoleh skor 80 sampai 89, dan urutan keduanya adalah 90 sampai 100. Namun karena total soal cuma ada 40, saya yakin banyak di antara kita yang mencoba kuis ini berkali-kali demi meraih skor setinggi-tingginya. Di sesi pertama, saya menjawab 36 dari 40 jawaban benar. Sedikit saran, di sana tidak ada count-down, oleh sebab itu kita tidak usah terburu-buru.

Tetapi jika Anda merasa kuis ini masih terlalu gampang, maka dengarkanlah anjuran GamesRadar: terka judul sebelum melihat pilihan di bawah.
Tanpa perlu berpanjang lebar lagi, mari kunjungi situs GamesRadar dan mainkan kuisnya. Tentu saja Anda bisa men-share skor di Facebook ataupun Twitter, tapi seandainya tidak merepotkan, silakan tuliskan nilai Anda di kolom komentar. Selamat menikmati.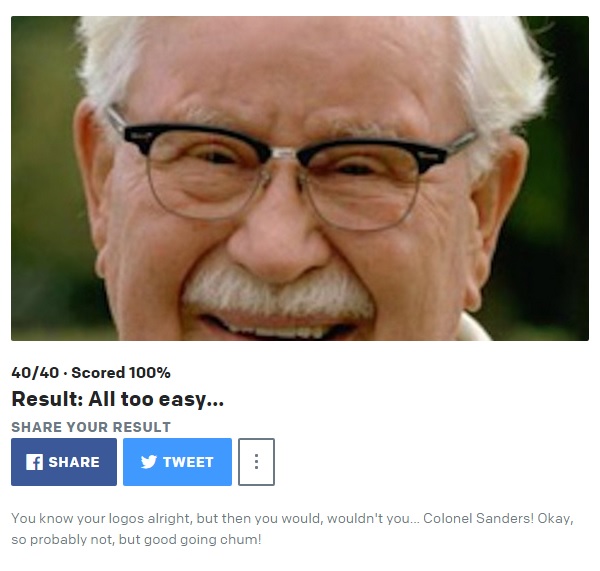 Gambar header: Shutterstock.
Are you sure to continue this transaction?
processing your transaction....