Google Akan Berikan Kesempatan Bagi Anda Untuk Menjajal Stadia
Bisa kita coba lewat periode trial yang tersedia beberapa waktu setelah layanan ini meluncur.
Suka tak suka, bertambah canggihnya teknologi game berdampak pada meningkatnya kebutuhan hardware pendukung. Dan demi mendapatkan konten berkualitas terbaik, perangkat gaming memang disarankan untuk selalu up-to-date. Namun kita tahu, tak semua orang mampu meng-upgrade sistemnya tiap tahun. Itu mengapa konsep cloud yang ditawarkan oleh layanan-layanan seperti Stadia dan xCloud terdengar atraktif.
Tapi terlepas dari segala janji dan premis unik dari platform gaming on-demand, banyak orang masih ragu-ragu terhadap efektivitas layanan dalam menyajikan permainan. Saat ini, pertanyaan terbesar yang ada di benak mayoritas calon konsumen adalah, apakah internet pas-pasan di rumah mampu menjalankan Stadia dengan lancar? Bahkan ketika Stadia dipamerkan di GDC 2019 saja pengunjung masih merasakan lag.
Ada kabar baik jika Anda tengah mempertimbangkan untuk jadi pelanggan Stadia. Saat nanti layanan cloud gaming itu meluncur, kita diperkenankan buat menjajalnya terlebih dulu. Hal tersebut diungkapkan oleh head of product Stadia John Justice dalam wawancara bertajuk StadiaCast. Sesi uji coba akan diterapkan baik pada layanan dasar dan juga pada permainan-permainan di sana secara individual.
Dari keterangan Justice, fitur trial akan hadir menyusul, setelah Stadia resmi dirilis. Tim belum bisa memberikan waktu pasti ketersediaannya karena saat ini mereka fokus pada persiapan peluncuran, dan mungkin akan tiba beberapa bulan lagi. Ada deretan panjang hal-hal yang mesti mereka kerjakan, tapi jangan cemas, membubuhkan trial merupakan salah satu prioritas developer.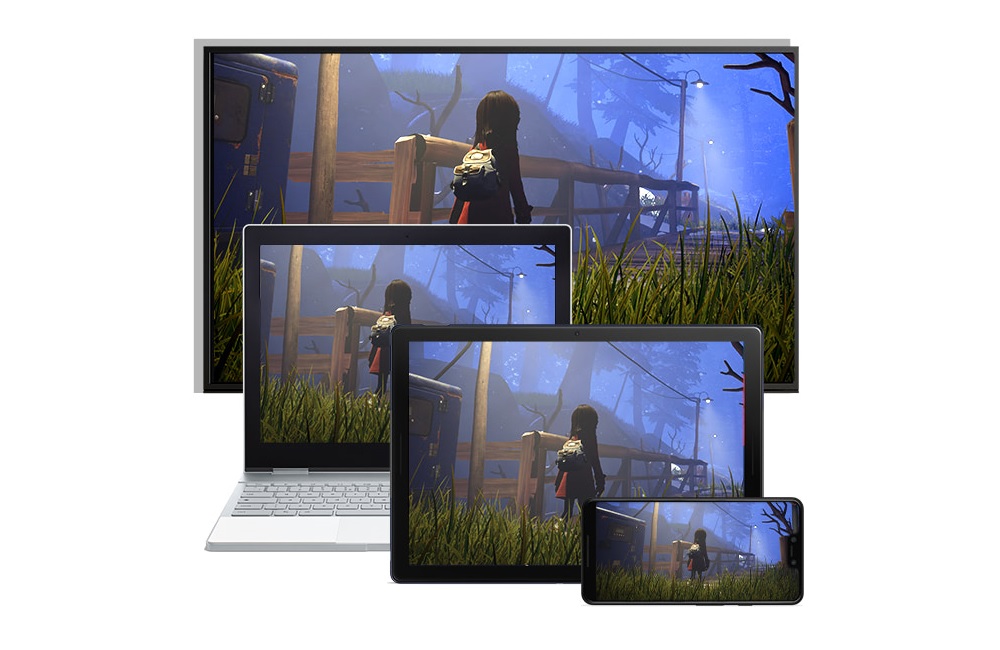 Fitur uji coba akan ditawarkan bagi kedua jenis paket Stadia, yaitu standar maupun Pro. Google tidak memungut biaya untuk layanan dasar. Selama memiliki game-nya, Anda bisa menikmati konten via metode stream di resolusi 1080p 60FPS. Pro sendiri dibanderol US$ 10 per bulan, memungkinkan Anda bermain di 4K serta didukung oleh audio surround 5.1. Selain itu pelanggan Pro juga akan memperoleh berbagai promo menarik dan akses ke judul-judul premium secara gratis.
Menurut Justice, memberikan kesempatan bagi calon konsumen untuk mencoba sangat penting karena mereka ingin agar ada banyak orang mencicipi Stadia dan menemukan hal-hal baru di sana.
Stadia rencananya akan melakukan debutnya di tanggal 19 November lewat Founder's Pack, berisi bundel controller, keanggotan Pro selama tiga bulan dan kesempatan untuk mengajak seorang teman buat turut menikmati Stadia Pro. Paket ini dijajakan seharga US$ 130, di pasarkan di beberapa negara. Setelah itu, Google akan memperluas jangkauan Stadia di tahun 2020.
Via PC Gamer.
Are you sure to continue this transaction?
processing your transaction....