Hangry Kembangkan Restoran "Multi-Brand" dengan Pendekatan Digital
Peran teknologi untuk digitalisasi sektor kuliner diproyeksikan akan terus meningkat
Randi Eka - 11 March 2020
Di tengah bisnis kuliner yang menggeliat kencang, ditambah dengan tren layanan on-demand seperti aplikasi pesan antar yang makin diminati, melahirkan ragam inovasi baru di bisnis terkait. Salah satunya ditawarkan oleh Hangry, sebuah bisnis multi-brand restaurant yang fokus melayani konsumen melalui kanal pesan antar (delivery).
"Brand kami saat ini adalah San Gyu (japanese beef bowl), Ayam Koplo (ayam geprek), Bude Sari (nasi ayam, kulit dan paru tradisional) dan Kopi Dari Pada (aneka ragam minuman). Semua brand ini kami mulai dari nol dan semuanya tersedia di food delivery seperti Gofood, Grabfood dan Traveloka Eats," terang Co-Founder & CEO Hangry Abraham Viktor, yang sebelumnya juga dikenal sebagai Co-Founder Taralite.
Disampaikan juga, saat ini tim Hangry tengah merampungkan pengembangan aplikasi mobile guna menunjang bisnis – termasuk nantinya untuk sistem pemesanan dan program loyalitas. Rencananya akhir bulan Maret 2020 aplikasi tersebut akan diluncurkan ke publik.
Selain Viktor, ada dua co-founder lainnya yakni Andreas Resha dan Robin Tan. Kendati tidak menyebutkan detailnya, ia juga mengatakan bisnis yang dimulai sejak September 2019 ini telah mendapatkan pendanaan awal. Hangry juga mengikuti program akselerasi Surge yang diinisiasi Sequoia India.
Hangry sudah tersedia di seluruh Jakarta, Bintaro, Bekasi, Karawaci dan BSD. Perluasan kawasan pun terus dilakukan demi memaksimalkan bisnis.
Perekrutan talenta di bidang teknologi juga sedang jadi fokus perusahaan. Selain mengembangkan aplikasi, mereka akan berfokus mengembangkan sistem yang terintegrasi dengan aplikasi point-of-sales dan membangun supply chain internal perusahaan.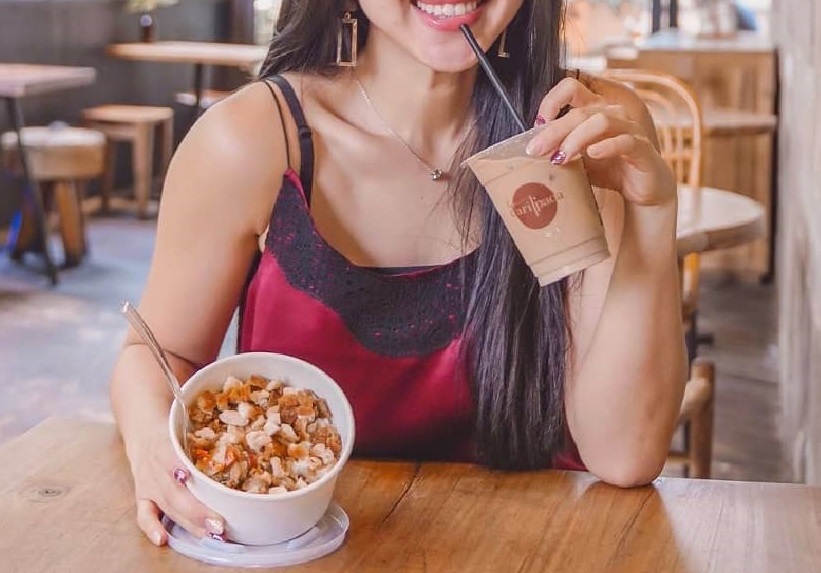 Unsur teknologi dalam bisnis kuliner
Hadirnya super app memberikan babak baru bagi banyak industri. Jika sebelumnya transportasi jadi yang paling merasakan dampaknya, kini bisnis ritel dan kuliner menyusul di belakangnya. Dengan puluhan juta pengguna aplikasi super app banyak model bisnis baru yang dapat diaplikasikan. Misalnya dalam kuliner ada konsep "cloud kitchen", memungkinkan pebisnis kuliner meminimalkan investasi di awal untuk infrastruktur berlebih untuk pembuatan gerai, pembelian furnitur dll; karena hanya melayani pemesanan secara online.
Di sisi platform, beberapa startup mengembangkan aplikasi khusus untuk mengakomodasi kebutuhan tersebut. Sebut saja nama-nama seperti Yummy Corp, Kulina, bahkan decacorn ala Grab juga tengah menyiapkan platform cloud kitchen. Sebagian menjembatani pebisnis makanan dengan pelanggan; sebagian lagi seperti Hangry, memproduksi dan mengantarkan makanan untuk para konsumennya.
Laporan ING Economics Department tentang "Technology in the Food Industry" mengemukakan data-data penting terkait bagaimana demokratisasi teknologi dalam menunjang bisnis kuliner. Salah satu yang menjadi sorotan adalah soal digitalisasi. Pemanfaatan data hingga kecerdasan buatan dinilai akan memberikan banyak manfaat untuk bisnis. Terlebih di tahun 2030 diproyeksikan peran serta sistem berbasis robotika akan mulai kentara di industri kuliner.
Salah satu manfaat penggunaan aplikasi memungkinkan pebisnis mendapatkan data yang lebih komprehensif yang dapat membantu meningkatkan proses analisis bisnis. Contohnya, pebisnis bisa mengetahui tren peningkatan produk sehingga dapat melakukan proyeksi pembelian bahan baku. Atau bisa juga mempelajari kebiasaan konsumen untuk meningkatkan keterikatan brand secara lebih personal.
Are you sure to continue this transaction?
processing your transaction....