Inilah Rangkaian Fitur Menarik ColorOS 11.1 Pada Reno5 Series
ColorOS 11.1 pada Reno5 series mencakup fitur gaming, produktivitas, dan tampilan
Lukman Azis - 30 January 2021
Smartphone OPPO Reno5 series terbaru hadir dengan banyak keunggulan. Mulai dari tampilan yang lebih stylish terutama warna Fantasy Silver pada Reno5 dan Galactic Silver di Reno5 5G, fitur videografi baru seperti Highlight Video, AI Mixed Potrait, dan Dual-view Video, hingga pengisian daya yang lebih cepat.
Selain itu, Reno5 dan Reno5 5G juga merupakan smartphone pertama OPPO yang dilengkapi dengan ColorOS versi terbaru 11.1 berbasis Android 11. Singkatnya pengalaman ber-smartphone premium dari Reno5 series adalah berkat ColorOS 11.1 yang membawa rangkaian peningkatan dan sejumlah fitur baru yang sangat menarik.
Fitur Unggulan ColorOS 11.1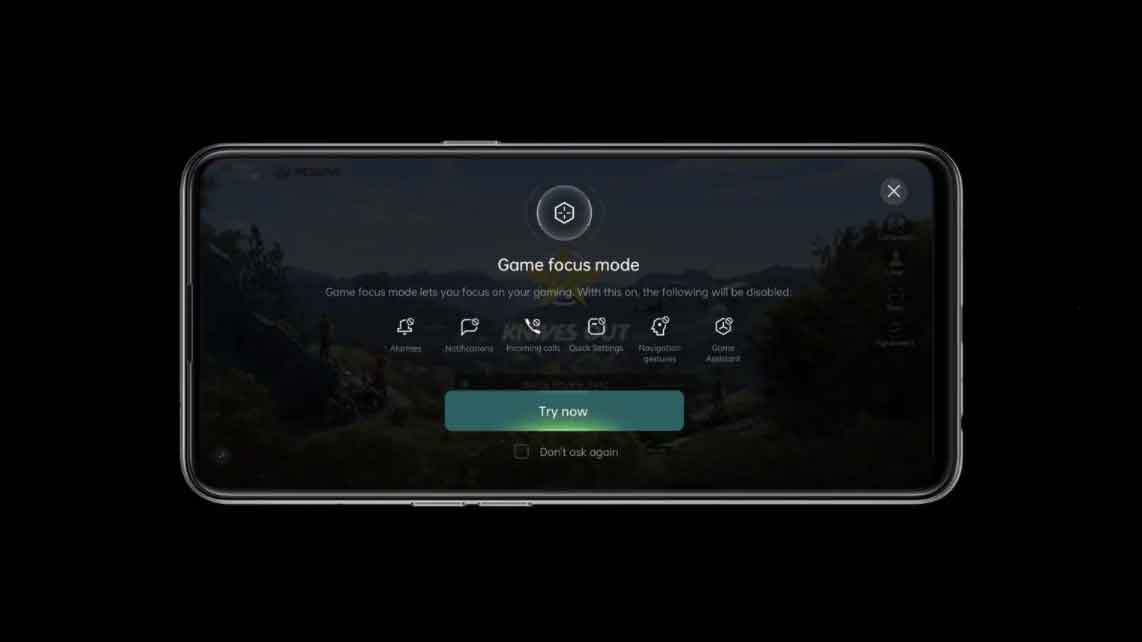 Beberapa fitur baru yang dirilis di ColorOS 11.1 dan juga sekaligus menjadi pembeda dengan ColorOS 11, salah satunya di sisi gaming yang disebut Immersive Gaming Experience. Termasuk ada fitur Gaming Shortcut Mode yang akan membantu pengguna memasuki game favorit dengan cepat.
Kemudian ada pembaruan besar Hyper Boost 4.0 yang menyematkan teknologi modulasi frekuensi AI GPA (General Performance Adjustor) untuk menjaga keseimbangan kinerja, konsumsi daya yang cepat, dan panas berlebih. ColorOS 11.1 juga mengintegrasikan fitur game populer. Termasuk Bullet Screen Message, Adjustable Gaming Touch, Gamer Mode, dan banyak lagi untuk memenuhi kebutuhan para gamer.
Untuk perlindungan privasi pengguna, ColorOS 11.1 memiliki Information Security Certificate. Metode enkripsi ini diadopsi guna memastikan informasi pribadi pengguna selalu disimpan dan ditransfer dengan aman. Upaya ini telah diakui dan disertifikasi oleh organisasi pihak ketiga termasuk ISO, ePrivacy, dan TrustArc.
Selain itu, ColorOS 11.1 juga dilengkapi dengan Private System yang memungkinkan pengguna membuat akun sistem terpisah. Di mana aplikasi dan data tidak bergantung pada akun sistem asli dan hanya dapat diakses melalui sidik jari atau kata sandi.
Fitur inovatif lainnya seperti Flexdrop, Three Finger Translate with Google Lens dapat meningkatkan produktivitas pengguna secara signifikan, dan kustomisasi UI. FlexDrop memungkinkan pengguna melakukan banyak pekerjaan dengan lancar melalui layar yang dapat diubah ukurannya.
Sementara, Three Finger Translate with Google Lens akan dengan cepat menerjemahkan teks pada tangkapan layar dengan 3 jari. Anda juga dapat menggunakan fitur ini saat membaca dokumen atau mengobrol dengan klien atau teman dalam bahasa berbeda. Pengguna juga dapat menggunakan Smart Sidebar untuk menerjemahkan semua konten di layar smartphone.
Kemudian untuk kustomisasi UI, pengguna perangkat Reno5 dan Reno5 5G kini dapat mendesain tampilan Always on Display dan Dark Mode dengan berbagai pilihan tingkat kegelapan. Kustomisasi menyeluruh adalah salah satu fitur utama sejak ColorOS 11 untuk membantu pengguna menciptakan pengalaman unik mereka sendiri.
Pengguna tidak perlu khawatir dengan kehabisan baterai smartphone. Sebab ColorOS 11.1 dilengkapi dengan fitur baterai yang efektif seperti Battery Guard, Super Power Saving Mode, Super Nighttime Standby, dan Hyper Boost.
Disclosure: Artikel ini adalah advertorial yang didukung oleh OPPO.