Inspedio merupakan studio game asal Bandung yang beranggotakan dua orang yang sangat mencintai game. Inspedio telah memiliki beberapa portofolio game seperti Bunny Rush, Sketch Fighter, dan Jelly Mix. Ketiga game tersebut mereka kembangkan untuk perangkat Nokia berbasis J2ME.
Selain mengembangkan game untuk platform J2ME, Inspedio juga mengembangkan gameengine berbasis J2ME untuk bisa digunakan oleh semua orang agar bisa membuat game lebih mudah. Sayangnya, dengan diakuisisinya Nokia oleh Microsoft, lini platform perangkat berbasis J2ME juga berhenti di-support oleh Microsoft dan digantikan oleh Windows Phone.
Tentu hilangnya platform ini bukan hal yang mudah bagi para developer yang sudah merasakan sukses di pangsa pasar yang cukup besar di negera berkembang melalui J2ME. Bahkan Inspedio di kala itu sedang mengembangkan game berbasis RPG yang terpaksa harus dihentikan. Namun kini mereka kembali mencoba untuk bangkit kembali melalui kampanye penggalangan dana di situs crowdfunding Kickstarter.
Info menarik: Ingin Kaya Hanya Dengan Bermain Game? Jadilah Penerus PewDiePie
Berbekal pengalaman mereka membuat game di platform Nokia, kini Inspedio menggalang dana untuk proyek game mereka yang berjudul Convert. Total dana yang mereka coba galang adalah sebesar $5.000 hingga tanggal 1 Agustus 2015.
Untuk ukuran target, angka tersebut bukanlah angka yang besar jika dibandingkan proyek-proyek game yang sudah berhasil di Kickstarter. Game Pale Blue dari Tinker Studio berhasil mengumpulkan $59.574 USD, Winterflame dari ArtOnCode berhasil mengumpulkan $70.832 CAD, atau Calestian Tales: Old North dari Ekuator Games yang mengumpulkan $60.630 NZD.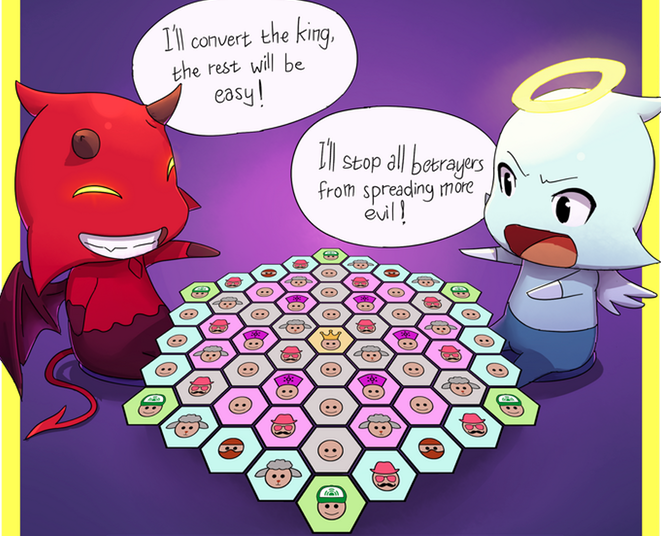 Namun memang untuk ukuran spesifikasi game, nampak game Convert merupakan game yang jauh lebih sederhana dan casual. Mengambil genrepuzzlegame, Inspedio mengangkat konsep Angel and Demon sebagai mekanik utama di dalam game ini. Sayangnya, dalam kampanye ini belum disediakan playable demo ataupun screenshotgameplay-nya akan seperti apa.
Menurut saya, dua hal tersebut merupakan faktor penting dalam menjalankan kampanye di Kickstarter, khususnya untuk proyek game. Kita berharap saja semoga dalam waktu dekat bisa segera dirilis video gameplay ataupun demo yang sudah siap dimainkan agar bisa lebih meyakinkan para calon backers-nya.
Bagi yang ingin melihat kampanye Kickstarter dari Inspedio, bisa dicek di halaman Kickstater. Silahkan juga bagi yang ingin turut mendukung kampanye mereka, bisa langsung dari situs tersebut. Sukses terus untuk Inspedio dan game Convert-nya.
Are you sure to continue this transaction?
processing your transaction....