Introducing Meyer Food, an Online Grocery App for Chicken Meat Products
Available for consumers in Jakarta, Banten, Bekasi, Bogor, Depok, Sukabumi, and Surabaya
Randi Eka - 22 April 2020
Meyer Food launches as a mobile app that facilitates consumers for chicken supply – the whole meat or particular parts. Currently, the service is available for consumers in Jakarta, Banten, Bekasi, Bogor, Depok, Sukabumi, and Surabaya.
Business operation is based in GreenLake City, Tangerang, founded by Renny Lim, also acts as the CEO, and Athalia Permatasari as Co-Founder & Operation Manager. Earlier this year, they've selected as one of the startups in the third batch of Gojek Xcellerate program.
The Meyer Food app development was motivated by Renny's family that runs a chicken meat supply business. Using the application, they intend to reach a wider market share – including B2B and B2C. There is no limit to the number of orders through digital channels, both for large quantities (for businesses such as restaurants) or units (for households).
"Meyer Food sells various types of chicken meat. Starting from whole chicken meat, slices, to processed products such as sausages and corned chicken. Both from broilers and kampong," Lim told DailySocial.
She further mentioned, "We've always wanted to focus on the commodity of chicken meat. We are the first and want to be the biggest (for online grocery applications that focus on chicken products). "
Meyer Food adds up to the list of startups that focus on online food products. Moreover, urban people are using online grocery services or online marketplace. In addition to selling Meyer Food products through the application, they also have a special page on popular e-commerce.
In terms of related services, penetration in Indonesian market is still centered around big cities like Jabodetabek. Nevertheless, it has large potential. The Institute of Grocery Distribution (IGD) Asia said that the value of the online grocery market will grow 198% from US$ 99 billion in 2019 to US$ 295 billion in 2023. Southeast Asia is projected to experience the fastest growth. Indian and Indonesian markets will also be increasingly important for businesses due to their scale.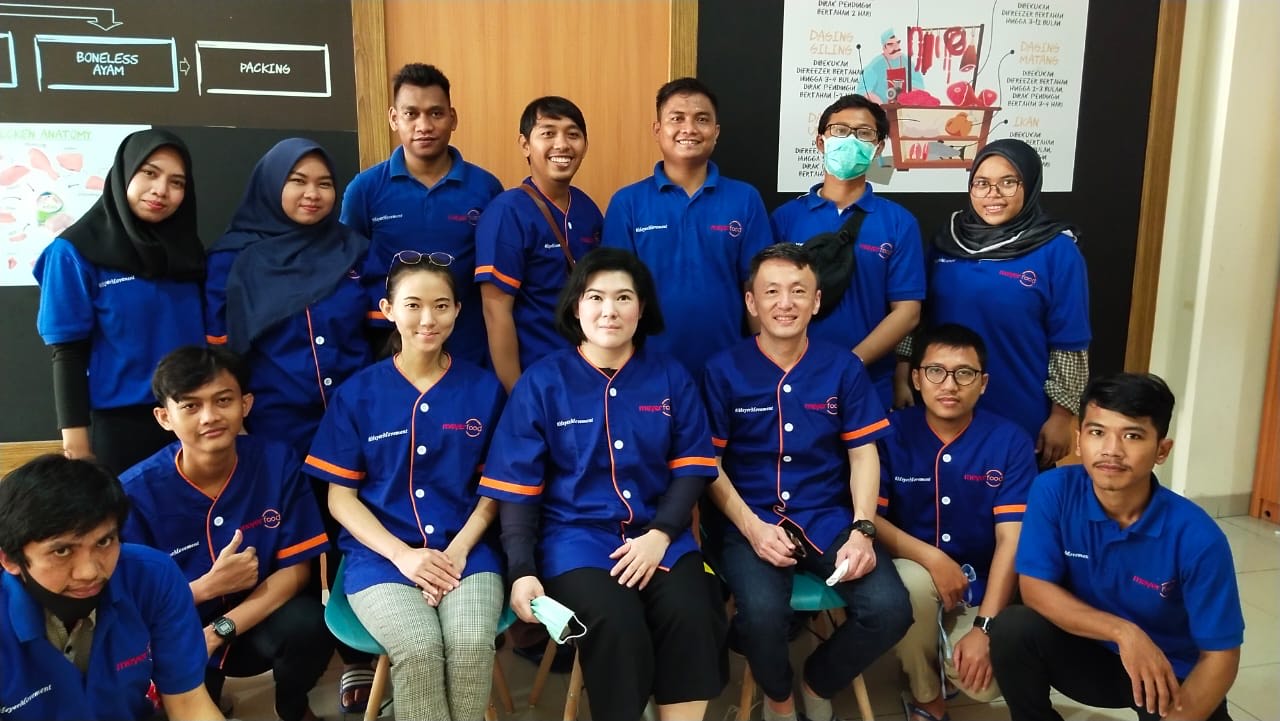 Super tight logistic process
As general information, chicken meat is classified as a vulnerable product, it'll soon decay without any special packaging. In the distribution process, Meyer Food uses the cold-chain method, the chicken will remain in cold temperatures until the package received by consumers to prevent bacterial development. They also partner with trusted logistics services to ensure high-quality processing.
"The delivery process is carried out by partners (distribution channels) located within a radius of 3 km from the customer's home. So usually 15 minutes have arrived," Lim added.
Meyer Food also provides partnerships with a profit-sharing system for each item sold. Currently, the application for partners is available to support business processes. In terms of expansion, they also ensure that every city used suitable distribution channels, therefore, consumers will receive products in good condition.
"We are yet to expand outside Java, our focus is to maximize the enormous potential within this area, both from consumers and business customers. With affordable access to chicken products, the hope is that it can also change consumption patterns in the community because we also have a dream to empower housewives against issues such as stunting," she said.
–
Original article is in Indonesian, translated by Kristin Siagian
Application Information Will Show Up Here
Thank you for Reading DailySocial.id
Starting at less than Rp 5.000/Day. You get unlimited access to DailySocial.id