Kolaborasi dengan Industri Fesyen, Zilingo Fokuskan Potensi di Pasar B2B Online
Terlibat dalam perhelatan akbar industri tekstil se-Asia Tenggara
Dewan Republikan - 30 March 2019
Platform online untuk kebutuhan fesyen dan gaya hidup, Zilingo menyiapkan sejumlah strategi pemasaran, mulai dari beriklan di berbagai platform (televisi hingga online) dan menjaring penjual dari berbagai skala bisnis. Kali ini perusahaan yang bermarkas besar di Singapura ini mengungkapkan keseriusannya untuk memanfaatkan potensi online dan offline di Indonesia.
Dalam perhelatan acara 17th Indonesia International Apparel Fabrics, Nonwoven and Home Textile Exhibition (INATEX), salah satu pameran terbesar di Asia Tenggara yang menampilkan berbagai macam produk dan aksesori dari Industri Tekstil dan Produk Tekstil (TPT) di Indonesia.
Zilingo akan memaparkan potensi industri fesyen di pasar B2B online yang selaras dengan gagasan mereka terkait Indonesia yang akan menjadi kontributor utama bagi bisnis mereka baik B2B maupun B2C. Tak hanya itu, Zilingo juga akan menghadirkan 20 pedagang terbaiknya di bidang kain, garmen, sepatu dan tas dengan harapan dapat mengatasi berbagai kesulitan yang dihadapi para pedagang Indonesia saat mencari produk dan bahan baku.
"Sebagai salah satu pasar terbesar kami, Zilingo mengakui potensi yang dimiliki Indonesia di industri fesyen, mulai dari kualitas pakaian dan tekstil hingga para talenta berbakat di belakangnya," ujar Ade Yuanda Saragih, VP dan Country Head Zilingo.
Selain pameran dan seminar, Zilingo juga berpartisipasi sebagai salah satu pendukung utama Indo Project Runway yang kedua, lomba perancang mode yang merayakan kreativitas perancang busana muda Indonesia.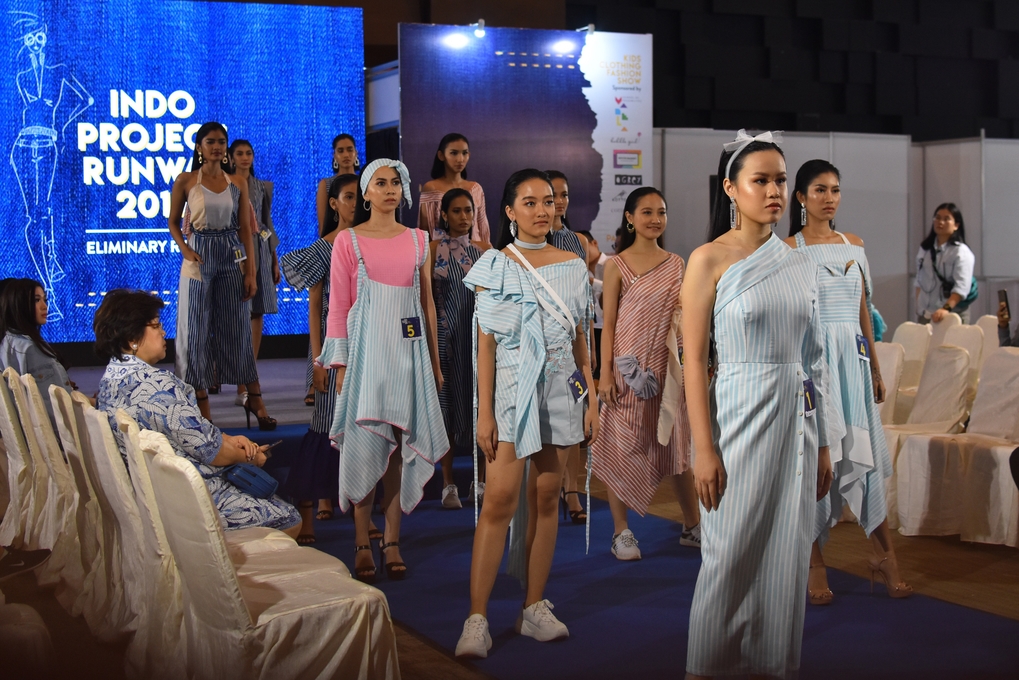 Para peserta terpilih akan ditantang untuk menunjukkan kemampuan terbaik mereka dalam membuat koleksi siap pakai (ready-to-wear collection) berdasarkan tema yang diberikan. Tiga orang pemenang berhak untuk memenangkan hadiah uang tunai serta kesempatan untuk mendapatkan bahan baku yang mereka butuhkan untuk usaha mereka dari Zilingo Asia Mall.
"Sebagai platform online terkemuka untuk keperluan fesyen dan gaya hidup, kami bangga mendukung Indo Project Runway untuk menemukan desainer terbaik berikutnya dari Indonesia," tambah Ade.
Sebagai platform yang fokus di rantai pasok fesyen, Zilingo lebih dari sekadar katalog dan platform penghubung seperti e-commerce pada umumnya. Zilingo menghadirkan sebuah toko serba ada bagi para retailer dan produsen untuk semua kebutuhan bisnis mereka—mulai dari proses negosiasi harga yang kompetitif, proses pengadaan, merchandising, kualitas kontrol, layanan pelanggan, dan layanan kredit yang fleksibel.
Zilingo melayani lebih dari 20 ribu merchant dan peritel di seluruh segmen B2B dan B2C di Asia Tenggara. Dalam beberapa kesempatan, pihak Zilingo menyebutkan bahwa lebih dari separuh bisnis Zilingo dikontribusikan dari B2B. Salah satu bisnis Zilingo di B2B adalah Zilingo Asia Mall (ZAM) untuk menyasar pasar yang sementara masih di Amerika Serikat dan Eropa.
Sedangkan untuk pasar Indonesia, tim Zilingo masih percaya bahwa kunci utamanya ialah pelokalan untuk seluruh lini, dengan bentuk konkretnya yakni model integrasi sistem teknologi dari Singapura dan India untuk menciptakan nuansa pasar Indonesia.
-
Disclosure: Artikel ini adalah konten bersponsor yang didukung oleh Zilingo.
Are you sure to continue this transaction?
processing your transaction....