Meet YesBoss, Your Own Virtual Personal Assistant
Michael Erlangga - 9 June 2015
I bet all of you know Jarvis, Iron Man's most loyal virtual servant. What if you have one at your disposal? YesBoss, a virtual personal assistant, may make your dream comes true. It serves all you need at no cost at all. Good news is, you're only one SMS away from all the privileges it offers.
YesBoss upholds conversation commerce concept, a new trend in global startup industry. In Malaysia, it is Be Malas that employs the concept and enjoys a seed funding out of it. According to YesBoss' Global Managing Director Irzan Raditya, this conversation commerce concept is effective in providing users the facilities and whole new experience in doing their daily life, starting from ordering food, reserving restaurants, shopping, and other daily businesses.
Just send SMS and give your orders, then voila! You'll get what you want. It only takes a simple registration process to enjoy all features that the service offers.
"YesBoss has been officially launched but we limit it to 2000 users until the end of this month. It is honestly beyond our expectation. At first, we thought that people prefer app rather than SMS, but in less than a week, we've served no less than 750 users," Irzan Raditya told us in a session.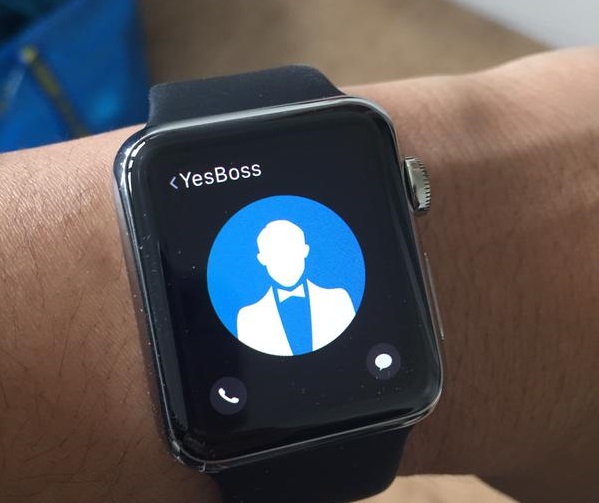 How it works
There is no format of order in utilizing YesBoss' services. At the moment, YesBoss serves nine main order categories, which are stated on its main page, while focusing on three verticals: food delivery, flight/hotel room reservation, and table/other services reservation. But it doesn't mean that you can't other orders than those. The CEO even challenges us to try making some.
In case you're curious about how YesBoss operates, Irzan claimed that the whole system uses Client Service Representative (CSR), which, in practice, is similar to person-to-person interaction.
"We are currently preparing Artificial Intelligence using Natural Language Processing, but it's still far ahead. One step at a time, since to train AI, we need loads of data, so we are forced to do it manually for the time being. We won't cut the CSR's position, as we believe that a combination of AI+human will shape our future," Irzan said.
Immediate Outlook
Having drawn positive responses, YesBoss focuses on netting users as well as optimizing its algorithm which may facilitate their CSR in providing better services. YesBoss plans to launch its own mobile app to ensure its users' convenience. Irzan also admitted that the team are currently looking for a seed funding.
Regarding the business model it employs, YesBoss has opened a direct partnership and affiliate by collaborating with partners from various vertical industries. That's actually what YesBoss was built for. Irzan  believed that a new model will be developed as time goes by.