Microsoft Umumkan Xbox One Edisi PlayerUnknown's Battlegrounds dan Minecraft
Langkah ini menarik mengingat kedua judul tersebut bukanlah game baru.
Bukan rahasia, console generasi kedelapan akan tutup usia dalam dua atau tiga tahun lagi. Sudah terdengar kabar terkait kerja sama Sony dengan AMD untuk menggarap sistem game next-gen-nya dan Microsoft bahkan telah mengonfirmasi pengembangan Xbox 'Scarlet'. Tapi hal itu malah lebih menyemangati para console maker buat memasarkan produk current-gen mereka.
Setelah Sony melepas PlayStation 4 versi Days of Play berwarna biru di bulan Juni kemarin, kali ini giliran Microsoft mengumumkan Xbox One edisi bundel baru. Menariknya, mereka melakukannya secara lebih agresif, menjajakan tak cuma satu, tapi dua pilihan produk. Penawaran tersebut terdiri dari Xbox One S Minecraft dan Xbox One X versi PlayerUnknown's Battlegrounds.
Penyingkapan dua bundel Xbox One ini sangat menarik karena beberapa hal. Pertama, dua permainan yang jadi andalan di sana bukanlah judul baru. Franchise Minecraft sudah menjadi milik Microsoft sejak mereka mengakuisisi Mojang di tahun 2014, lalu PUBG telah bisa dinikmati di Xbox One sejak bulan Desember (walaupun dalam keadaan belum rampung). Kedua, 'branding' permainan hanya diterapkan di bungkusnya, bukan pada unit console.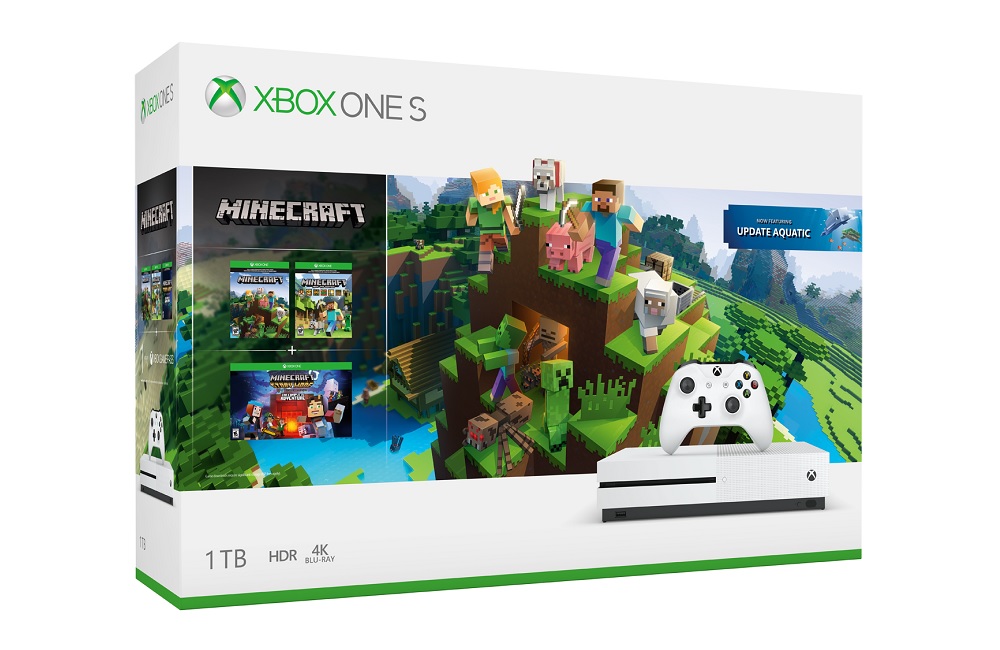 Di blognya, director of programming Xbox Live Larry 'Major Nelson' Hryb menyampaikan alasan mereka meramu dua edisi ini. Xbox One S Minecraft Bundle disajikan untuk merayakan peluncuran update Aquatic bertema kehidupan dan penjelajahan laut. Hryb juga mengajak Anda buat bergabung ke komunitas Minecraft yang tak hanya terdiri dari gamer Xbox, tapi juga Switch dan mobile.
Bundel Xbox One S menyajikan unit console berwarna putih, yang disertai akses download Minecraft, plus update Aquatic dan bonus Explorer's Pack, game Minecraft: Story Mode The Complete Adventure, Xbox Game Pass selama sebulan dan Xbox Live Gold berdurasi 14 hari.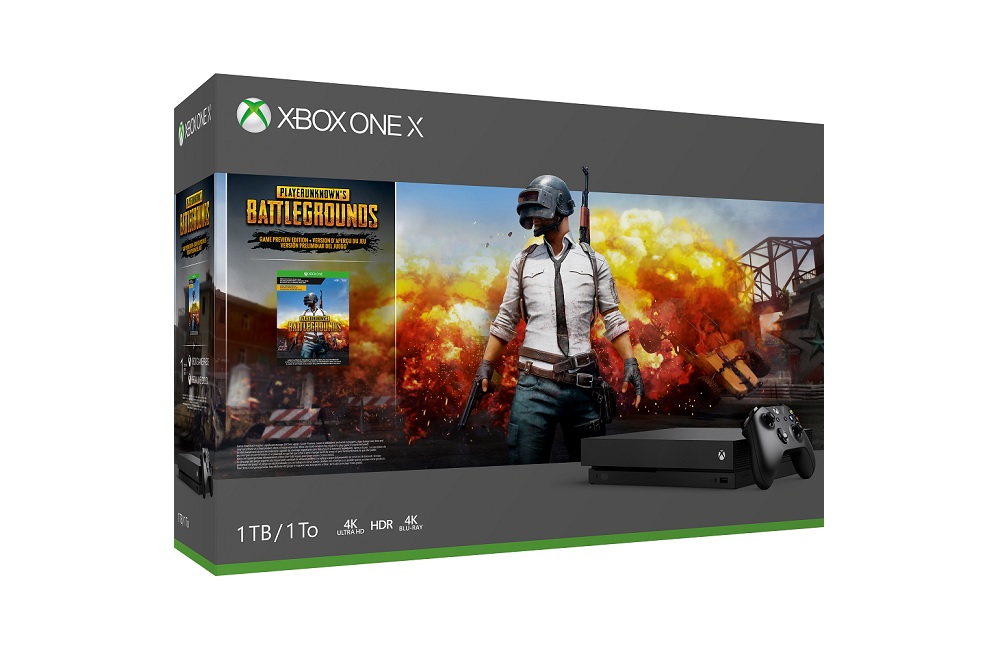 Dan melalui Xbox One X PlayerUnknown's Battlegrounds Bundle, Microsoft mencoba menggaet Anda meramaikan komunitas PUBG yang saat ini berisi lebih dari 8 juta pemain (diakses via program Xbox Game Preview). Konten bundel ini hampir mirip versi Minecraft, tetapi selain Xbox One X berwarna hitam kelabu dan bonus-bonus lain, ia turut dibekali satu unit Xbox Wireless Controller.
Berdasarkan keterangan Major Nelson, Xbox One X PUBG Bundle dan Xbox One S Minecraft Bundle sudah mulai dipasarkan minggu ini. Versi PUBG didistribusikan luas via toko-toko retail, namun edisi Minecraft-nya disajikan secara 'lebih terbatas'.
Kedua produk baru ini masing-masing dibanderol US$ 500 (Xbox One X) dan US$ 300 (Xbox One S), namun tampaknya Anda juga harus mengeluarkan tambahan biaya buat membeli controller jika memilih Xbox One S Minecraft Bundle.
Are you sure to continue this transaction?
processing your transaction....