Oculus Rift dan Touch Tampakkan Diri ke Publik, Controller Xbox One Dibundel Gratis
Premis Oculus Rift serta upaya mereka memimpin kompetisi virtual reality yang memanas membuat kita lupa bahwa dahulu, tim Oculus VR pernah mengungkap peracikan controller berbasis motion. Periferal tersebut akhirnya menampakkan diri dalam acara pengumuman perdana Oculus Rift versi publik menyusul informasi developer bulan Mei lalu.
Tiga tahun sesudah tipe prototype-nya tersedia, Facebook resmi memperlihatkan varian retail Oculus Rift beberapa hari sebelum E3 2015 dimulai. Dari penuturan mereka, varian konsumen sangat ringan dan nyaman dikenakan, rasanya seperti memakai topi. Namun penyingkapan Oculus Touch juga tidak kalah unik, karena dengannya, pengalaman menikmati permainan berbasis virtual reality akan jadi lebih apik.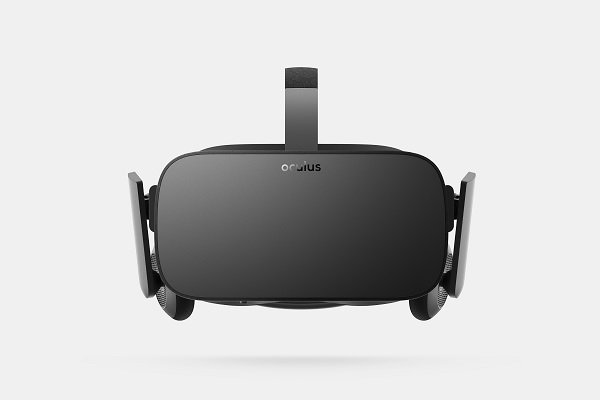 Penyuguhan Oculus Touch sangat unik. Terdiri dari sepasang komponen buat dipegang di tiap tangan, bentuk Touch menyerupai campuran pistol dan gamepad DualShock 4. Sebuah ring melingkar di kedua bagian, lalu terdapat dua tombol action, satu thumbstick, trigger button di telunjuk serta di gagang. Sang co-fouder Palmer Luckey menjelaskan, tim bermaksud meracik perangkat yang memungkinkan pengguna berinteraksi dengan objek di dunia virtual.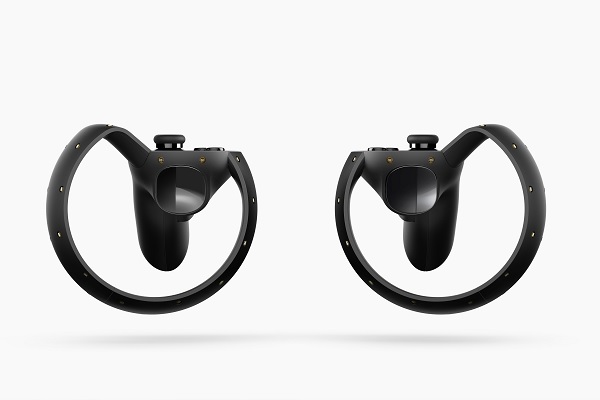 Prototype yang digunakan Luckey dalam demonstrasi di acara konferensi pers Oculus dinamai Half Moon. Controller terkoneksi secara wireless, menyajikan beragam variasi metode input, contohnya menghadirkan kedua tangan, memanipulasi, serta gesture untuk berkomunikasi. Touch menyimpan rangkaian sensor pendeteksi posisi jari, walau saat ini baru bisa membaca telunjuk dan jempol.
Info menarik: Inilah Daftar Hardware Yang Dibutuhkan Buat Menjalankan Oculus Rift
Oculus Touch tidak disertakan dalam bundel headset Oculus Rift. Pelepasannya menyusul model retail Rift yang rencananya dirilis di triwulan pertama 2016, kira-kira pada tengah tahun depan. Tapi tak perlu kecewa, dengan membeli satu unit heatset virtual reality tersebut, Anda berhak mendapatkan controller Xbox One gratis, kompatibel baik ke home console anyar Microsoft itu ataupun PC.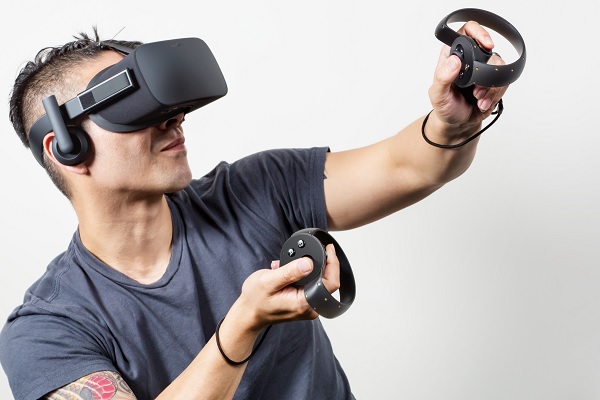 Oculus Rift sendiri akan bekerja langsung dengan Windows 10, serta mendukung fitur streaming permainan Xbox One di PC via aplikasi. Game diproyeksikan dalam ke dalam head-mounted display melalui 'virtual cinema' - sensasinya mirip seri HMZ dari Sony. Platformsoftware Oculus juga berperan sebagai wadah komunitas, dimana Anda bisa bermain bersama atau melawan teman. Judul-judul baru yang sudah dikonfirmasi meliputi Eve: Valkyrie, Edge of Nowhere, VR Sports, Chronos, Lucky's Tale, HeroBound dan Airmech VR.
Harga paket Oculus Rift dan Oculus Touch? Tim Oculus VR berniat menyingkap informasi lengkapnya di presentasi mereka di ajang Electronic Entertainment Expo 2015.
Sumber: Oculus.com. Via The Verge & PC Gamer.
Are you sure to continue this transaction?
processing your transaction....