English
OpenSignal: Telkomsel is Still The Best Operator in Indonesia
Smartfren starts its maneuver, excelling in the category of Overall Speed Download and Availability in 4G
OpenSignal returns with State of Mobile Network Indonesia report for June 2018. The report provides an overview of the mobile network operators quality and quantity in Indonesia. Previously, in December 2017, Telkomsel led in almost every aspect. The difference is, Smarfren began to rise by winning the Overall Speed Download and Availability in 4G.
The methodology used by OpenSignal is a speedtest summary using its application within the period of February 1 - May 1, 2018, with 11.7 million time measurements by 1.2 million test equipment.

Telkomsel led the 4G Download Speed, 3G Download Speed, 4G Uploading Speed, 4G Latency, and 3G Latency. The average download speed on Telkomsel 4G network reaches 12.86 Mbps, 4.99 Mbps in 3G, and 7.26 Mbps in 4G Uploading Speed.
Smartfren on the other hand, for its network, is only for 4G and no longer accommodated 3G, has won two categories. Nevertheless, Smartfren's Download Speed that reaches 9.83 Mbps should be appreciated, superior to XL Axiata which previously tailing Telkomsel.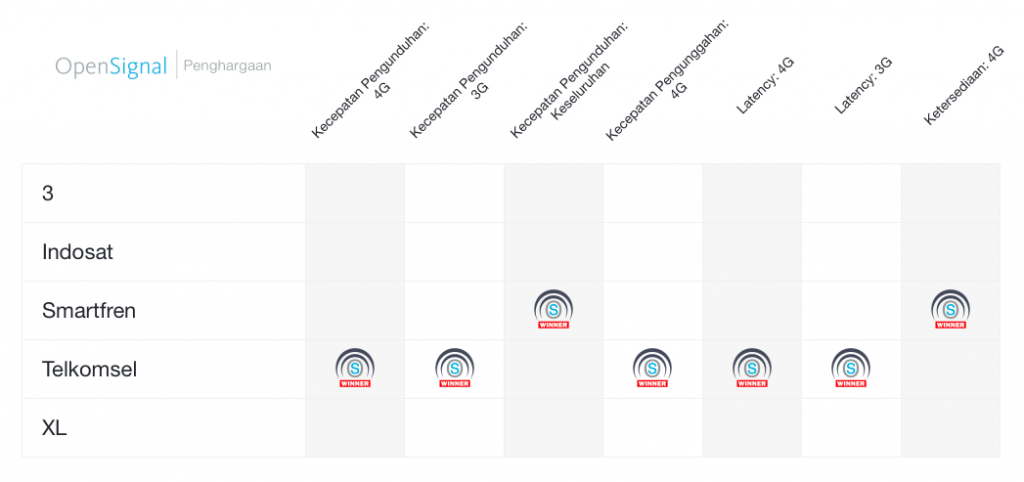 The report shows that Indosat Ooredoo is the operator with the "worst" network quality. Indosat is in the bottom position for almost all categories. Its only "advantage" compared to Telkomsel is the 4G network percentage of the total network that reaches 70%. Smartfren as the winner in this category has recorded 92%, while Telkomsel is stagnant in the bottom of 69%.
In regional, OpenSignal tries to map the network quality and quantity in several cities with slightly different results. Although Telkomsel continues to dominate, Smarfren keeps making surprises, especially in Makassar and Surabaya.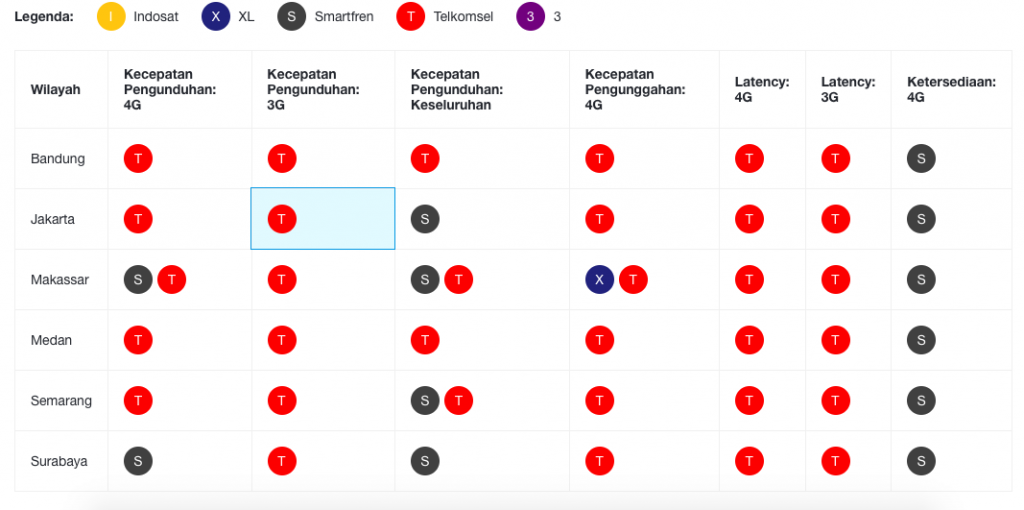 – Original article is in Indonesian, translated by Kristin Siagian
Are you sure to continue this transaction?
processing your transaction....