ProSpark Provides Edtech Solution in B2B Segment
Secured pre-seed funding led by Agaeti Ventures, Prasetia Dwidharma, and an angel investor
Founded in 2018, ProSpark offers a Learning Management System (LMS) that allows companies to train, certify, transfer knowledge, and collaborate. In particular targeting B2B segment by providing a learning management system to improve staff comprehension.
ProSpark's CEO and Co-founder, Alfa Bumhira, told DailySocial that the platform was designed to provide access and medium to help educate and empower people with necessary skill sets in support of their careers. Aside from Indonesia, ProSpark is also present in Singapore and the Philippines.
"Our vision and mission are rooted in helping people. The ProSpark Founders have both lived in the United States for a long time, and we have witnessed what positive investments in human resources can do towards a company and a country's development."
ProSpark business in Indonesia
Today, ProSpark has served several corporate clients, among which are Bank Sahabat Sampoerna & SLU Insurance. The company also has 3 key partners and currently in the process of finalizing 2 new strategic partnerships that will help expand its market footprint in Indonesia (to be announced soon).
ProSpark targets multiple industries across varying sectors, seeing the increasingly high demand in the digital learning space. They also have a local team and partnership network in Surabaya, Bogor, and Bandung with a plan for further expansions into other cities.
The implemented business model is subscription-based on user license and content fee. In terms of LMS license, it is based on a yearly or multiple-year subscription B2B model, and the content fee is based on the module types. ProSpark claims to have a unique value proposition and leading features as their core strengths in terms of LMS simplicity, easy integration, flexible customization that are user-friendly and learner centric.
"We believe in Indonesia's social and economic future, and we are positive that ProSpark can play a significant role to support positive transformation that is happening in every sector," Bumhira said.
In Indonesia, there are also other edutech startups targeting business sectors. A similar example to ProSpark is HarukaEdu's product, CorporateEDU. There are also other platforms in the market that focuses on supporting employees' individual capacity building, including Skill Academy from Ruangguru and also Vokraf.
Business plans after pre-seed funding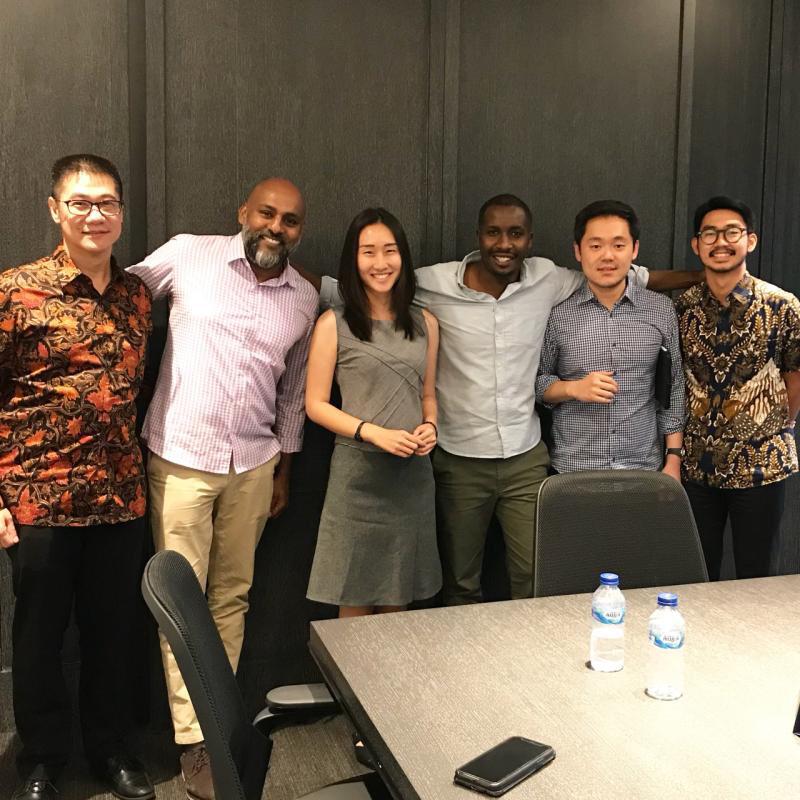 In order to accelerate business development, ProSpark has secured pre-seed funding led by Agaeti Ventures. Prasetia Dwidharma and angel investor, Adi Adisaputro, also participated in this round.
ProSpark plans to use the funds to expand its commercial footprint and strengthen its position in the market. The company is also working on plans for regional expansion across SE Asia in the future.
"Funding will be channeled to develop our technology infrastructure for both our team in the Philippines and Indonesia. We also to invest some of it to expand commercial coverage in our key market, Indonesia," he added.
As the demand increased while COVID-19 quarantine period and Work From Home (WFH) system announced by the government, ProSpark offers digital learning solution for companies to provide their employees.
"During the COVID-19 outbreak, a lot of direct training has been canceled, and the companies and organizations have been looking for cheaper and more efficient ways to train people for a long time. Thus, ProSpark provides a ready-made experience that allows companies to train their employees anywhere, anytime through the ProSpark website and application," Bumhira concluded.
- Original article is in Indonesian, translated by Kristin Siagian
Application Information Will Show Up Here
Are you sure to continue this transaction?
processing your transaction....