Game
Red Dead Redemption 2 Versi PC Resmi Dirilis 5 November 2019
Juga bakal tersedia di layanan Google Stadia, tapi baru bisa dibeli lewat Steam mulai Desember
Penantian panjang para gamer PC akhirnya terbayarkan. Hampir setahun setelah Red Dead Redemption 2 (RDR2) dirilis di platform next-gen console, game bikinan Rockstar yang mencetak angka penjualan fenomenal itu akhirnya mendapat jadwal rilis di PC: 5 November 2019.
Desas-desus maupun bocoran demi bocoran mengenai versi PC dari RDR2 memang sudah cukup lama tersebar, tapi tidak ada yang lebih melegakan daripada konfirmasi resmi dari Rockstar. Prekuelnya memang tidak sempat dirilis di PC, tapi syukurlah Rockstar tidak mengulangi kesalahan yang sama.
Seperti halnya Grand Theft Auto V versi PC, RDR2 juga bakal menawarkan sejumlah peningkatan kualitas grafis di PC. Jujur saya sulit membayangkan detail semenawan apa lagi yang bisa dihadirkan oleh versi PC-nya mengingat visual di versi console-nya saja sudah begitu mengesankan – Rockstar baru akan menyingkap screenshot versi PC-nya pada tanggal 9 Oktober, tidak ketinggalan juga detail mengenai spesifikasi PC minimum yang dibutuhkan.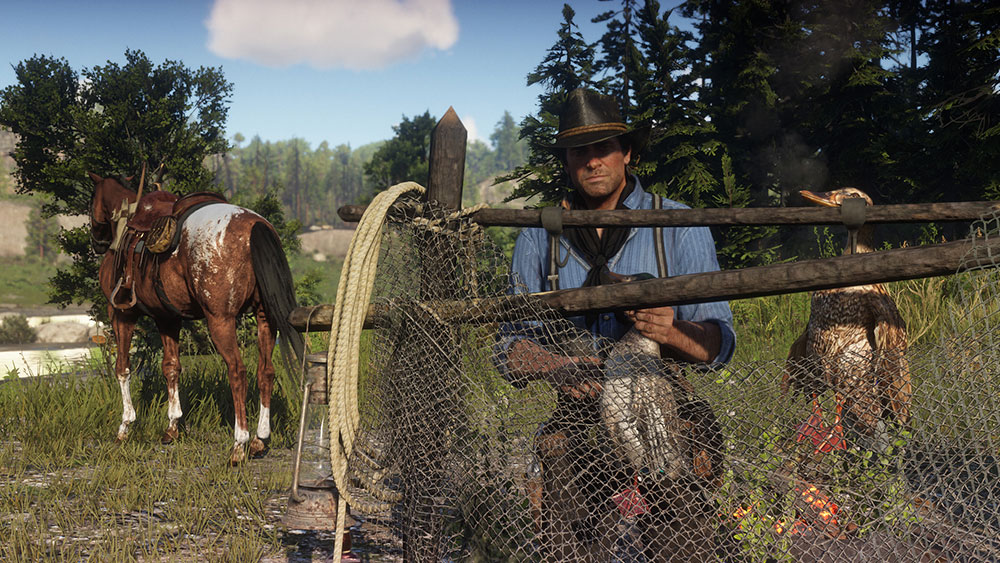 Di samping penyempurnaan dari sisi teknis, RDR2 versi PC juga akan menyuguhkan sejumlah fitur baru, macam senjata-senjata baru, misi Bounty Hunting dan Gang Hideout baru. Akses ke Red Dead Online tentunya juga bakal tersedia. Ya, bersiaplah kehilangan waktu begitu banyak akibat game ini.
Buat yang sudah tidak sabar, Rockstar bakal membuka pre-order RDR2 versi PC mulai 9 - 22 Oktober secara eksklusif melalui Rockstar Games Launcher yang baru saja diluncurkan. Ada banyak bonus yang disediakan untuk konsumen pre-order, mulai dari upgrade gratis ke Premium Editions, sampai dua bonus game secara cuma-cuma.
Pilihan bonus game-nya adalah sebagai berikut:
Grand Theft Auto III
Grand Theft Auto: Vice City
Grand Theft Auto: San Andreas
Bully: Scholarship Edition
L.A. Noire: The Complete Edition
Max Payne 3: The Complete Edition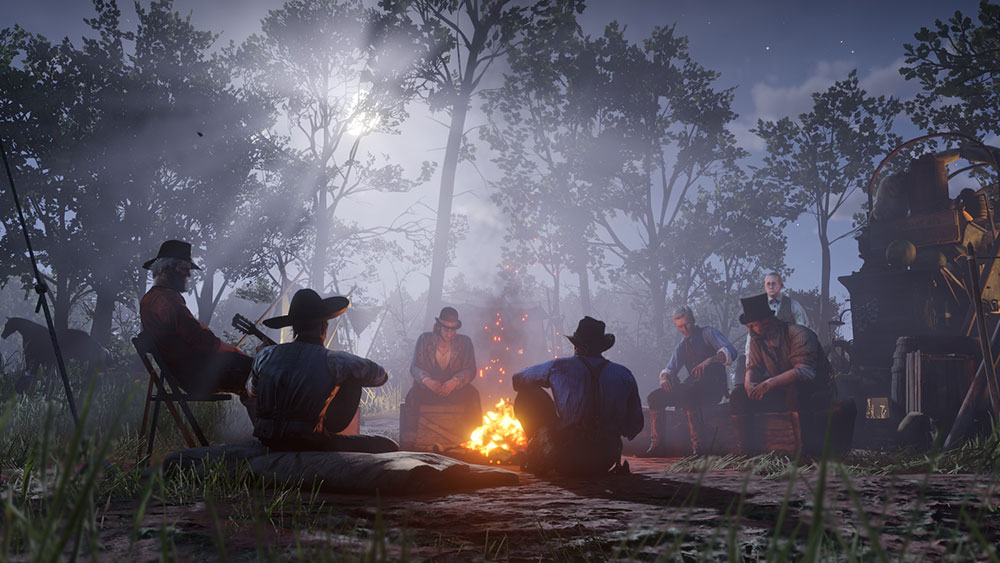 Lewat periode tersebut, pre-order RDR2 versi PC juga dapat dilakukan via Epic Games Store, Greenman Gaming, Humble Store dan sejumlah platform lainnya, tapi tanpa bonus melimpah seperti di atas. Bagaimana dengan Steam? Well, entah kenapa RDR2 baru akan menyusul ke platform tersebut mulai bulan Desember.
Keputusan Rockstar menunda perilisan RDR2 versi PC di Steam memang terdengar agak mengejutkan, sekaligus semakin memperkuat indikasi bahwa platform besutan Valve itu tak lagi menjadi pilihan pertama para developer. Lebih mengejutkan lagi, RDR2 malah akan dirilis lebih dulu di Google Stadia ketimbang Steam sebagai salah satu launch title-nya.
Sumber: Rockstar.
Are you sure to continue this transaction?
processing your transaction....