Round-up Konferensi Pers Microsoft Xbox di E3 2015
Presentasi Microsoft Xbox di panggung E3 dimulai beberapa jam setelah jatah Bethesda Softworks berakhir, dilaksanakan tadi malam. Jumlah pengumuman info dan permainan terhitung lebih banyak, dan tentu saja platform Xbox One menjadi sorotannya. Di sana, Microsoft fokus pada judul-judul yang segera dirilis tahun ini beserta update fitur console.
Kuantitas judul memang lebih berlimpah karena konferensi Microsoft tidak hanya diisi oleh game-game hasil publikasi mereka saja. Ada cukup banyak permainan dari publisher kenaamaan dipamerkan di acara Xbox. Menyusul Forza Motorsport 6 dan Halo 5, disingkap pula Recore, Plants vs. Zombies: Garden Warfare 2, Sea of Thieves dan Gears of War 4. Kemudian Anda juga mungkin sudah cukup familier dengan Rise of the Tomb Raider hingga The Division.
Meskipun developer tidak membocorkan latar belakang cerita terlalu banyak, kita akan melihat peralihan peran signifikan di Halo 5: Guardians. Lewat demonstrasi berdurasi lima menit, game fokus pada karakter Locke dan timnya, dalam sebuah misi mencari Master Chief - protagonis seri pertama hingga keempat. Metode ini cukup efektif untuk menghubungkan mode campaign dan multiplayer.
Lalu trailer baru Forza Motorsport 6 mengkonfirmasi keberadaan permainan tersebut. Creative Director tim Turn 10, Dan Greenawalt, memberikan presentasi ringan. Ia menginformasi bahwa racing sim itu menyajikan multiplayer berisi 24 mobil, serta menawarkan fitur kustomisasi kondisi cuaca dan waktu. Forza Motorsport 6 ialah proyek terbesar kedua developer di console Xbox One.
Info menarik: Round-up Presentasi Bethesda Softworks di E3 2015
Publisher Electronic Arts memang memiliki waktu presentasi sendiri di E3, tapi mereka memilih mengungkap Plants vs. Zombies: Garden Warfare 2 di perhelatan Microsoft lewat video. Trailer itu diramu dalam CG pre-rendered serta in-game, memperlihatkan para pasukan tanaman dan zombi saling membungkam dengan berbagai persenjataan unik (ada mecha mirip Titanfall).
Dan ini versi gameplay-nya.
Info menarik: Valve Rombak Game MOBA Andalannya Dengan Engine Baru, Umumkan Dota 2 Reborn
Meneruskan pembahasan mengenai judul eksklusif Xbox One, demo Rise of the Tomb Raider memang terlihat mengagumkan. Permainan ini merupakan cara Microsoft merespons kepopularitasan seri Uncharted di PlayStation. Video gameplay menunjukkan visual yang sangat cantik dalam saat-saat menegangkan di tebing es. Rise of the Tomb Raider masih condong pada momen-momen scripted buat menjaga kecepatan narasi.
Gears of War juga dikabarkan akan kembali. Demo yang ditampilkan perdana itu diambil langsung dari dalam permainan. Gears of War 4 mengenalkan dua tokoh baru, namun tidak lupa menyuguhkan elemen-elemen familier semisal persenjataan sampai perlengkapan perang. Sembari menunggu perilisannya, Epic Games telah menyiapkan Gears of War: Ultimate Edition - versi remaster GoW pertama, dipadu resolusi 1080p dan 60fps untuk Xbox One.
Berita yang tidak kalah penting adalah update kemampuan backwards compatibility Xbox One sehigga bisa menjalankan permainan-permainan Xbox 360. Kita tinggal memasukkan disc, kemudian console segera melakukan pengunduhan. Fitur rencananya akan tersedia buat para pemilik Xbox One gratis, dan tanpa biaya berlangganan. Terakhir, Microsoft turut mengumumkan kerjasama dengan Valve demi menambahkan pengalaman virtual reality di console andalan mereka itu.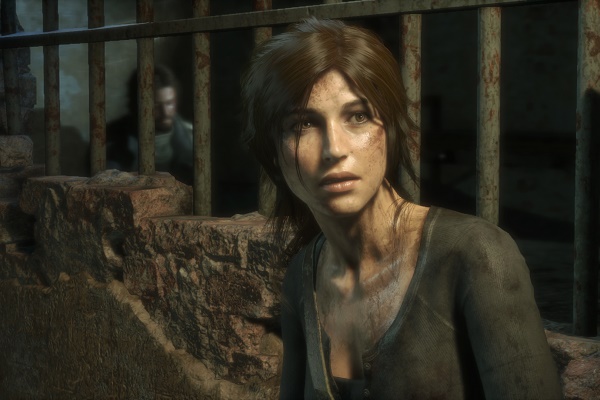 Gambar header: TombRaider.com.
Are you sure to continue this transaction?
processing your transaction....