Segala Detail Penting Terkait Layanan Apple Arcade
Akan meluncur di tanggal 19 September, dijajakan dengan biaya berlangganan sebesar US$ 5 per bulan.
Dalam beberapa tahun terakhir, sebuah transisi terjadi pada cara developer/publisher game menyajikan karya digital mereka. Pelan-pelan, permainan video tak lagi dihidangkan sebagai produk standar, melainkan layanan. Microsoft dan Sony sudah lama menawarkan Xbox Live Gold serta PlayStation Plus dengan beragam benefitnya, lalu langkah serupa diikuti pula oleh Electronic Arts serta Ubisoft lewat Origin Access dan Uplay+.
Keinginan raksasa teknologi seperti Google dan Apple dalam menyediakan fitur serupa bukanlah rahasia lagi. Sang raksasa internet baru saja mengumumkan Google Play Pass dan di acara peluncuran iPhone baru di Kalifornia, Apple juga mengungkap detail lebih jauh soal Arcade yang disingkap di bulan Maret kemarin. Dengan premis yang kurang lebih sama, dua layanan ini diperkirakan akan bersaing ketat.
Arcade ialah fasilitas berlangganan dari Apple yang menjanjikan kita akses ke kurang lebih 100 game yang ada di platform mereka tanpa batasan dan interupsi iklan. Selain itu, Anda juga tak perlu lagi mengeluarkan biaya tambahan akibat transaksi in-app. Permainan-permainan tersebut nantinya dapat dinikmati di segala macam perangkat Apple, dari mulai iPhone, iPad, iPod touch, Mac sampai Apple TV.
Ketika tersedia nanti, kita dipersilakan menjajal Apple Arcade gratis selama sebulan. Game-game di sana dapat dimainkan secara offline, lalu menariknya lagi, satu akun bisa diakses oleh maksimal enam anggota keluarga. Perusahaan teknologi asal Cupertino itu juga berjanji untuk menambah terus katalog permainan hingga melampaui 100 judul dalam beberapa minggu setelah Arcade meluncur. Selanjutnya, akan ada game baru tiap bulan.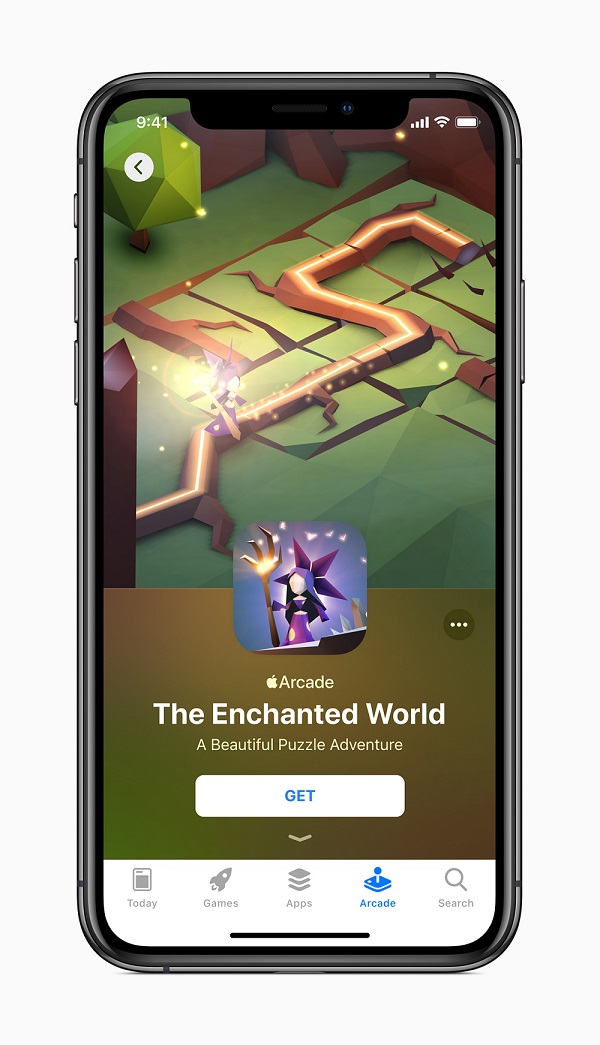 Berbeda dari Play Pass yang membuka akses seluruh jenis aplikasi di Google Play - termasuk streaming musik sampai fitness tracking, Arcade hanya difokuskan pada permainan video. Namun yang membuatnya istimewa adalah, beberapagame di sana merupakan judul eksklusif dan tidak tersedia di platform lain.
Ini dia permainan yang sudah dikonfirmasi akan hadir di Arcade:
ATONE: Heart of the Elder Tree
Ballistic Baseball
Beyond a Steel Sky
The Bradwell Conspiracy
Cardpocalypse
ChuChu Rocket! Universe
Doomsday Vault
Down in Bermuda
The Enchanted World
Enter the Construct
Exit the Gungeon
Fantasian
Frogger in Toy Town
HitchHiker
Hot Lava
Kings of the Castle
Lego Arthouse
Lego Brawls
Lifelike
Little Orpheus
Monomals
Mr. Turtle
No Way Home
Oceanhorn 2: Knights of the Lost Realm
Overland
Pac-Man Party Royale
The Pathless
Projection: First Light
Rayman Mini
Repair
Sayonara Wild Hearts
Shantae and the Seven Sirens
Skate City
Sneaky Sasquatch
Steven Universe: Unleash the Light
Sonic Racing
Spidersaurs
Super Impossible Road
UFO on Tapes: First Contact
Various Daylife
Where Cards Fall
Winding Worlds
Yaga
Di situsnya Apple menjelaskan, "Tiap game di Arcade dikembangkan oleh developer-developer paling kreatif di dunia dan mereka sengaja didesain untuk menangkap imajinasi pemain lewat gameplay menyenangkan dan intuitif, narasi-narasi seru, serta aspek musik dan seni yang orisinal."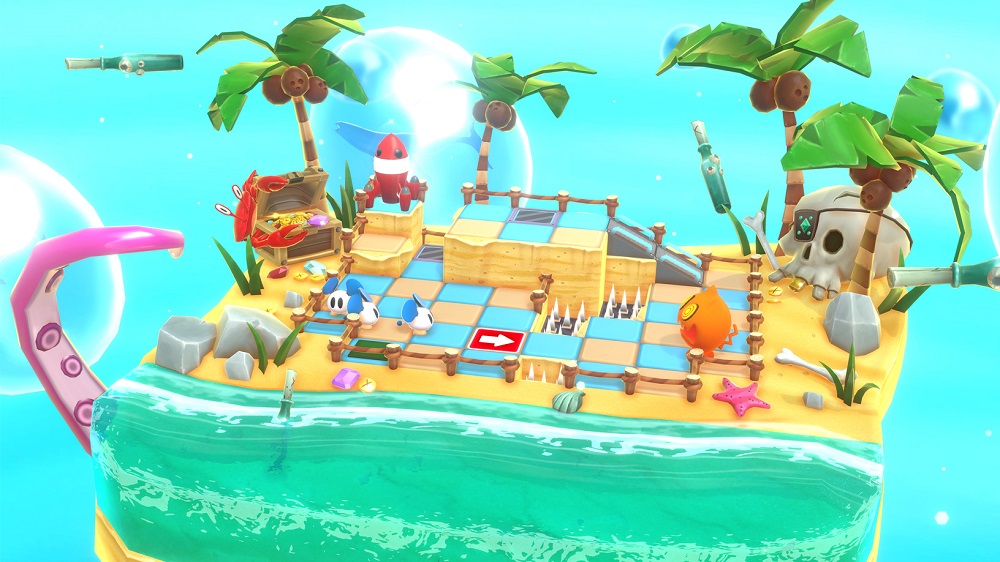 Di antara 40 lebih permainan di atas, ada sejumlah judul yang secara pribadi mencuri perhatian saya. Pertama ialah Beyond a Steel Sky. Ia merupakan sekuel dari Beneath a Steel Sky, game petualangan point-and-click fiksi ilmiah berlatar belakang cyberpunk yang dirilis di tahun 1994. Lalu Various Daylife juga terdengar menarik, digarap oleh tim di belakang Bravely Default dan Octopath Traveler.
Layanan berlangganan Apple Arcade dijadwalkan untuk meluncur pada tanggal 19 September, dijajakan seharga US$ 5 per bulan.
Are you sure to continue this transaction?
processing your transaction....