Sony Luncurkan Smartwatch Wena Wrist Lewat Situs Crowdfunding
Glenn Kaonang - 1 September 2015
Apa yang dilakukan oleh tim riset Sony di waktu luang? Merancang prototipe produk lalu menawarkannya ke situs crowdfunding. Ya, saya tidak bercanda, Sony mempunyai platform crowdfunding-nya sendiri yang dinamai First Flight, yang sejauh ini baru melibatkan para backer yang berdomisili di Jepang saja.
Salah satu produk teranyar yang mampir di situs crowdfunding besutan Sony tersebut adalah Wena Wrist. Perangkat ini merupakan sebuah smartwatch yang berpenampilan sangat anggun, dengan wujud lebih menyerupai arloji tradisional ketimbang smartwatch pada umumnya. Namanya sendiri, Wena, merupakan singkatan dari "wear electronics naturally" – ide yang cukup cemerlang.
Info menarik: Samsung Gear S2 Diungkap, Apa Saja Kelebihannya?
Ada tiga fitur utama yang dikedepankan oleh Wena Wrist. Yang pertama adalah fitur pembayaran elektronik via NFC yang telah memenuhi standar yang digunakan di Jepang. Fitur kedua adalah notifikasi, dimana ia akan bergetar dan lampu LED pada strap berbahan logamnya akan berpenjar setiap kali ada notifikasi yang masuk ke smartphone.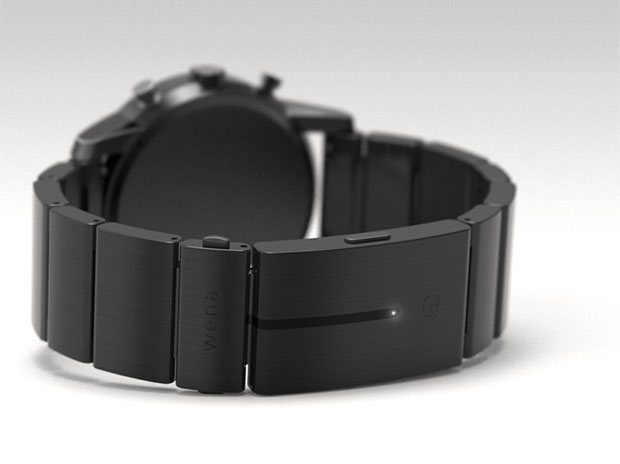 Terakhir adalah activity tracking. Wena Wrist akan menghitung setiap langkah kaki pengguna sekaligus jumlah kalori yang terbakar. Sayangnya ia tidak mempunyai fungsi heart-rate monitoring maupun sleep tracking.
Info menarik: Bukan Smartwatch, Boldr Voyage Lebih Nyaman Dipanggil Clever Watch
Namun yang membuat saya cukup terkejut adalah, smartwatch ini cuma kompatibel dengan perangkat iOS. Saya melihat hal ini aneh karena Sony sendiri merupakan pabrikan smartphone Android, sehingga sudah semestinya smartwatch ini bisa digunakan bersama perangkat Android. Namun kenyataannya tidak demikian.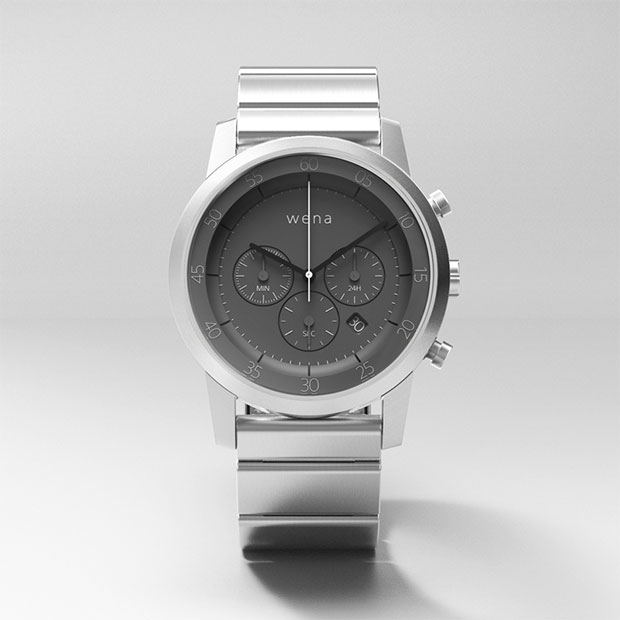 Ada dua varian Wena Wrist yang ditawarkan: varian Three Hands dan Chronograph. Varian Three Hands yang berwajah minimalis diperkirakan bisa bertahan hingga tiga tahun sebelum baterainya perlu diganti, sedangkan varian Chronograph hingga lima tahun. Strap-nya sendiri perlu di-charge paling tidak seminggu sekali.
Keduanya diperkirakan akan mulai dipasarkan pada bulan Maret dan April tahun depan. Varian Three Hands diharagai ¥34.800 (± Rp 4,05 juta), sedangkan varian Chronograph seharga ¥69.800 (± Rp 8,1 juta). Kalau Anda tertarik, pastikan Anda menitip ke rekan Anda yang berkunjung ke Jepang pada masa-masa tersebut.
Sumber: The Verge.
Are you sure to continue this transaction?
processing your transaction....