Tjetak Receives Series A Funding, to Expand Product Packaging Services
Funding was led by Vertex Ventures
The packaging service startup Tjetak announced a series A funding with an undisclosed amount led by Vertex Ventures. The fresh money is to be used for regional expansion, talent acquisition, developing features, and increasing the capacity of labs and packaging facilities.
"It is important to increase the lab and packaging facilities to support the high market demand and to innovate the packages we produce," Tjetak's Co-Founder, Anggara Pranaspati said in an official statement, Tuesday (8/25).
Angga said this round was closed at the right time, especially when Indonesian people started doing business and companies are experiencing an increase in online-based sales since the pandemic. It encourages the business industry to have good packaging as a way to increase brand value for customers.
This statement is supported by the data quoted from Tokopedia, that the number of sellers joining the marketplace platform has increased by up to 250%.
"Therefore, Tjetak as a packaging solution startup has great potential to grow and serve more companies in Indonesia."
SEA Managing Partner of Vertex Ventures Joo Hock Chua added, "Tjetak is in a strategic position to help MSMEs and large companies to meet their unique and innovative packaging needs. We are delighted to be an investor in Series A funding and support Tjetak's growth from the beginning. "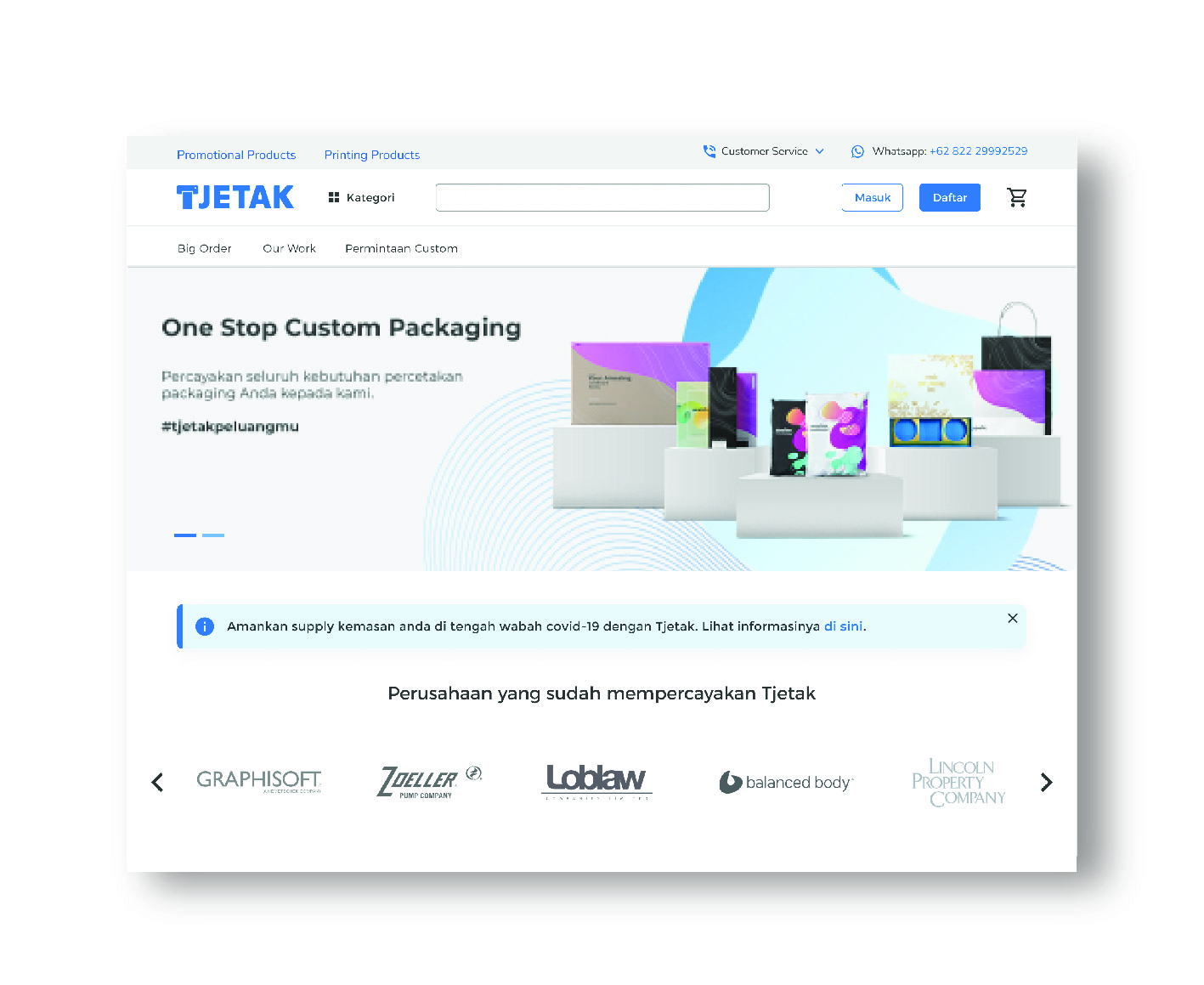 Tjetak business growth
In addition, Tjetak also has two other co-founders, Raffisal Damanhuri and Hasandi Patriawan in 2018. They see the packaging industry having several issues, for example, the pricing process may take a long time and complicated specifications. The wrong packaging design can cost much for the businessman, and the packaging process does not run transparently, which can interrupt production time.
In solving this issue, Tjetak combines sophisticated technology and expertise in packaging. For example, in the pricing process, there is a Tjetak Pricing Engine technology that can calculate prices up to 70% faster than conventional procedures.
In order to provide better transparency, clients can track the products on the Tjetak platform. They can monitor the stages of work in progress and get regular updates on the estimated production time.
Currently, Tjetak users come from various types of industries, such as packaging for FMCG toothpaste, F&B, e-commerce, logistics, pharmaceuticals with a business scale ranging from large to SMEs. The company offers four packaging categories, namely corrugated carton boxes, offset printing packaging, flexible packaging, and rigid boxes.
Angga said, furthermore, Tjetak plans to innovate in the category of sustainable packaging or environmentally friendly packaging. Thus, his clients can have a transition in that direction. "We also want to develop technology that can assist in structural and graphic design, therefore, it can meet various types of packaging desired by clients," he concluded.
–Original article is in Indonesian, translated by Kristin Siagian
Are you sure to continue this transaction?
processing your transaction....