Toyota Mirai Dapatkan Sentuhan Back to the Future
Yoga Wisesa - 22 October 2015
Masih dalam momentum Back to the Future Day, ada quiz kecil untuk Anda: sebutkan satu perangkat paling legendaris di trilogi film karya sutradara Robert Zemeckis itu. Skateboard terbang atau sepatu power lace? Hampir tepat, tapi bukan. Jawabannya tentu saja mobil mesin waktu DeLorean. Tanpanya, Doc Brown tidak akan bisa membawa Marty menjelajahi masa.
Ternyata, konsep teknologi di belakang kendaraan fiktif tersebut memberikan inspirasi besar buat Toyota. Perusahan otomotif asal Aichi itu memang sedang tidak membuat mesin waktu, namun mereka mencoba mengadopsi kapabilitas Mr. Fusion Home Energy Reactor ke dunia nyata, sembari memodifikasi penampilan Mirai supaya lebih menyerupai DeLorean. Upaya ini merupakan komponen dari kampanye Fueled by the Future.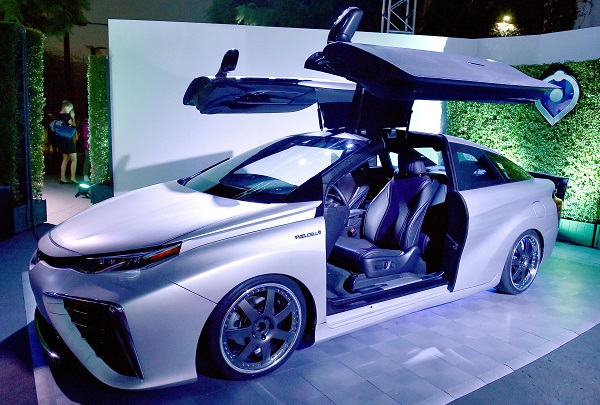 Pertama kita akan membahas asosiasi antara Mr. Fusion dan Mirai terlebih dulu. Mirai merupakan salah satu mobil bertenaga fuel-cell hidrogen komersial pertama. Kemudian Mr. Fusion ialah sumber tenaga dari mesin waktu DeLorean, mampu mengubah sampah rumah tangga menjadi energi. Menurut Toyota, Mirai menyimpan kapabilitas yang hampir serupa dengan Mr. Fusion, dan kunci utamanya terletak pada hidrogen.
Info menarik: Nike Berhasil Ciptakan Sepatu Back to the Future Berteknologi 'Power Lace'
Hidrogen ialah elemen paling banyak di alam semesta, dan ia dapat diperoleh dari beragam sumber. Toyota menyebutkan beberapa contohnya: air perasan jeruk lemon, penampungan minyak, sampai kotoran sapi (sang produsen tidak segan-segan menamai upaya tersebut Fueled by Bullsh*t). Fueled by the Future sendiri adalah bagian terakhir dari seri video Fueled by Everything, memperlihatkan potensi besar dalam pemanfaatan energi berbasis hidrogen.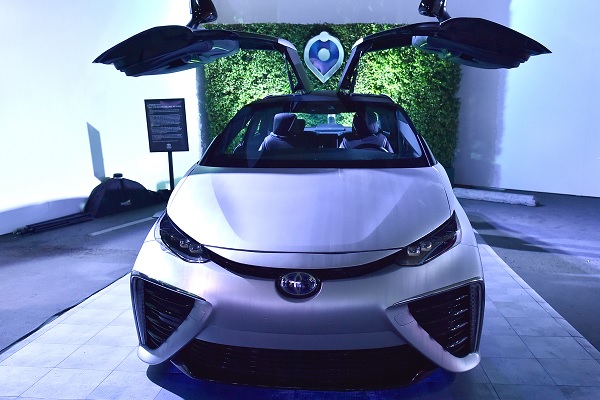 Dan di event peluncuran Mirai di kota Torrance, Kalifornia, Toyota turut memamerkan kendaraan konsep 'Mirai rasa DeLorean'. Perbedaan dari versi biasa terletak pada pintunya. Seperti mobil punya Doc Brown itu, kedua pintu Mirai terbuka ke atas, mengusung desain gull-wing. Namun secara keseluruhan, rancangannya tidak banyak berubah.
"Satu potongan masa depan kini menjadi kenyataan berkat Toyota Mirai," ujar Christopher Lloyd, aktor pemeran sang dokter. "Dibandingkan dengan teknologi-teknologi yang diprediksi dalam film [Back to the Future] seperti contohnya pizza kering dan sepatu bertali otomatis [power lace], teknologi Mirai memiliki peluang nyata untuk mengubah dunia."
Sejauh ini ada sekitar 2.000 konsumen asal Amerika yang telah memesan Mirai. Rencananya mobil akan mendarat secara perdana di negara bagian Kalifornia.
Sumber: Toyota.