Uji Keakuratan Anda Melihat Warna Lewat Game Specimen
Tak bisa dipungkiri, tiap orang melihat warna dengan berbeda. Ambil contohnya merah dari perspektif laki-laki dan perempuan. Kaum Adam langsung mendeskripsikannya sebagai merah. Namun tergantung kadar hormon esterogen, wanita cenderung melihat maroon, cardinal atau merah-jingga. Jadi kini pertanyaannya, seberapa akuratkah persepsi kita terhadap warna?
Developer PepRally ternyata punya solusi mudah namun cemerlang. Mereka menggarap Specimen, sebuah game mobile minimalis mengenai tanggapan mata pada warna. Ia sederhana tapi adiktif. Permainan menyajikan penampang petri dish – piring kecil transparan dari kaca tempat menaruh objek penelitian. Tugas kita hanyalah men-tap sel berwarna serupa dengan latar belakang.
Seiring berjalannya game, perbedaan rona warna semakin tipis dan waktu di timer juga kian singkat. Berdasarkan kapabilitas indra pengelihatan gamer dalam merespons warna, beberapa dari mereka mungkin tidak terlalu kesulitan, tapi jangan heran jika sebagian orang menganggap permainan ini sangat susah. Dan melalui Specimen, kita akan lebih memahami (serta memaklumi) fenomena gaun hitam-biru versus putih-emas yang sempat menghebohkan dunia maya di bulan Februari silam.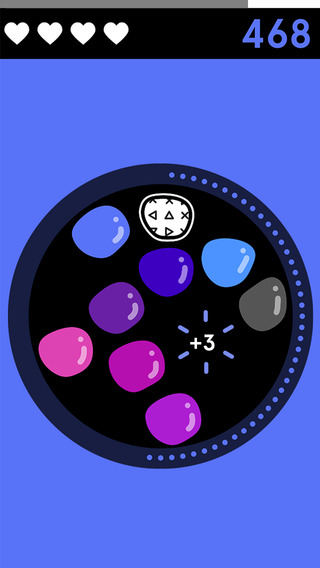 Pembuatan Specimen sangat menarik, karena sebetulnya tim penciptanya belum berpengalaman dalam meramu game. Specimen adalah karya perdana mereka. Erica Gorochow, salah satu pendiri PepRally menjelaskan pada The Escapist Magazine bahwa pada awalnya mereka telah melontarkan bermacam-macam ide, dan akhirnya memutuskan untuk memulai proyek lewat pendekatan sederhana.
Info menarik: Ayo Uji Ketajaman Mata Anda Dengan Kuku Kube
Specimen sendiri terinspirasi dari game color-matching yang sudah pernah dirilis. Gorochow berharap, permainan menyimpan potensi besar meskipun penyuguhannya simpel. Secara pribadi, ia ingin Specimen lebih dari sekedar pemberi pemasukan bagi timnya. Sang founder PepRally itu bilang, "Jika proyek ini terus berjalan, kami sangat ingin mengetahui pola persepsi manusia terhadap warna."
"Apakah ada indikasi warga Amerika melihat warna-warni berbeda dibandingkan penduduk China, Jerman atau Brazil? Adakah dominasi ataupun kelemahan warna tertentu pada laki-laki ataupun perempuan?" begitu ujarnya.
Specimen: A Game About Color belum lama diluncurkan. Ia sukses secara komersil serta berhasil menghimpun player base di berbagai negara. Buat sekarang, Specimen hanya tersedia di perangkat iOS minimal versi 8.0. Anda dapat mengunduhnya gratis di Apple app store. Game memiliki sistem in-app purchase dan fitur remove ads seharga US$ 2. Semoga saja dalam waktu dekat, Specimen hadir pula untuk device Android.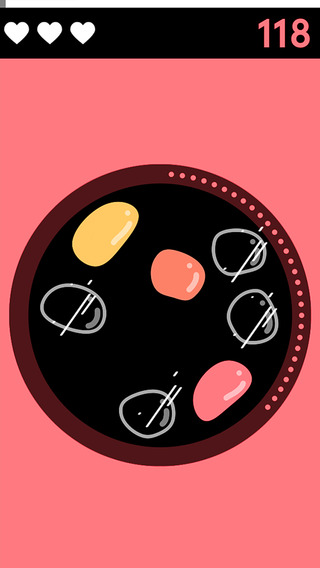 Are you sure to continue this transaction?
processing your transaction....