World of Tanks Blitz Resmi Diluncurkan Untuk Para Pemilik Device iOS di Asia
Yoga Wisesa - 28 June 2014
World of Tanks adalah sedikit game MMO yang berhasil mengkombinasi sejarah dengan gameplay menegangkan. Di dalamnya pemain akan mengontrol berbagai jenis tank dan kendaraan lapis baja dalam medan perang berskala raksasa dengan setting abad ke-20. Versi PC-nya terbukti sangat sukses, hingga kini World of Tanks berhasil menjaring jutaan pemain.
Didorong oleh kesuksesan tersebut, developer Wargaming.net ingin mencoba suatu hal hal tidak biasa: mungkinkah sebuah game yang kental dengan sejarah dapat diterima oleh khalayak casual yang gemar menikmati permainan mobile? Setelah diluncurkan di beberapa negara Eropa pada bulan Mei 2014, versi mobile permainan MMO yang diberi nama World of Tanks Blitz resmi mendarat untuk gamer Asia dan dunia.
Peluncuran World of Tanks Blitz untuk wilayah Asia dan global dilakukan di kota Taipei, Taiwan. Versi baru Blitz diracik secara khusus untuk smartphone dan tablet iOS. Ia dapat dijalankan di iPad 2 (atau model terbaru) dan iPhone 4S hingga 5S. Dalam permainan mobile ini Wargaming.net menjanjikan kontrol yang lebih sederhana dan gameplay bertempo cepat. Dan uniknya, Anda bisa mengkustomisasi interface sesuai keinginan.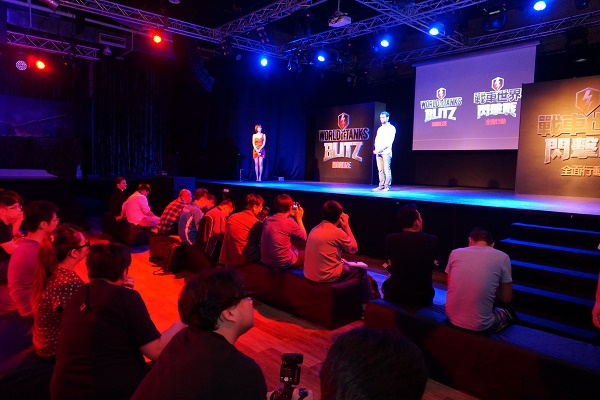 Jasper Nicholas selaku General Manager Wargaming Asia menjelaskan bahwa mereka telah berencana mempublikasi franchise permainan-permainan Wargaming.net di Asia Tenggara semenjak dua tahun lalu. Akhirnya Wargaming memutuskan untuk meluncurkannya lebih dulu di wilayah Asia Utara seperti Taiwan dan Jepang, sebelum masuk ke pasar yang lebih besar itu.
Info menarik: Game Android Pilihan 16 – 22 Juni 2014
"Tahun ini kami akan memperluas layanan ke negara-negara seperti Vietnam dan Indonesia. Jumlah pemain World of Tanks Blitz-pun terus bertambah, khususnya di Australia, Selandia Baru, Filipina, Malaysia, Singapura dan Thailand," ungkap Nicholas. "Kami di Wargaming sangat gembira, dan hari ini adalah sebuah batu loncatan besar bagi proses publikasi World of Tanks Blitz."
Dalam program soft-lauching-nya, World of Tanks Blitz menyajikan berbagai mode dan fitur permainan. Contohnya saja mode 'platoon' khusus dua pemain, dan fitur agar ia dapat terintegrasi dengan Facebook. Untuk versi yang lebih baru, Wargaming.net juga telah meningkatkan kualitas grafisnya.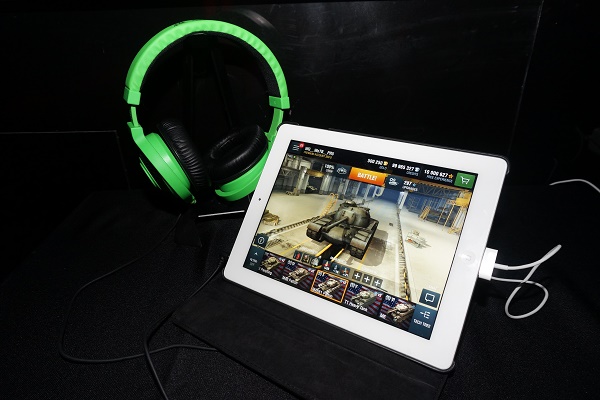 World of Tanks Blitz menawarkan lebih dari 90 jenis kendaraan perang dan lapis baja buatan Jerman, Amerika dan Soviet pada era Perang Dunia II. Tank-tank tersebut terbagi dalam empat kelas berbeda. Dengan naik level, pemain akan mendapatkan akses ke model-model kendaraan perang yang lebih baru. Jika Anda menginginkan aksi multiplayer dengan banyak pemain seperti versi PC, World of Tanks Blitz juga menyajikan mode 7v7 pemain.
Info menarik: Hail to the King: Deathbat, Game Mobile Buatan Band Metal Avenged Sevenfold
Seperti World of Tanks, Blitz mengadopsi model bisnis free-to-play, dengan memperjualbelikan item-item in-game. Jika tertarik, Anda bisa langsung mengunduhnya di Apple store. Untuk Anda yang hanya memiliki perangkat Android, jangan berkecil hati, Wargaming.net juga sudah memiliki rencana untuk merilis Blitz di platform tersebut.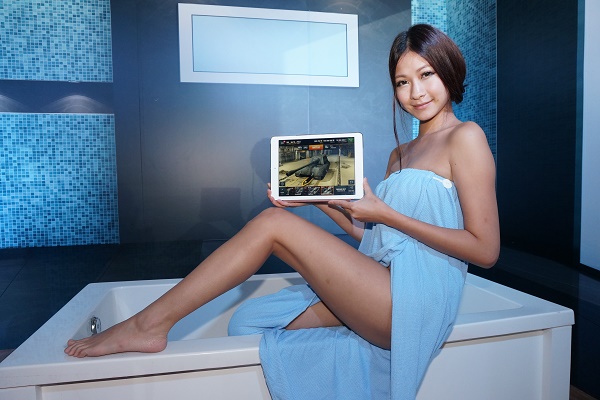 Sumber berita: IGN. Gambar header: WoTBlitz.com. Gambar lain: IGN.