Bali adalah ikon wisata yang paling populer di Indonesia. Bahkan ada wisatawan asing yang tidak tahu bahwa Bali adalah bagian dari Indonesia. Daya tarik Bali yang memikat banyak wisatawan adalah alamnya yang indah. Selain itu flora dan faunanya yang beragam juga menjadi nilai tersendiri pada pulau Bali.
Salah satu hewan yang menjadi ciri khas pulau Bali adalah burung Jalak. Miracle Gates Studio, studio game yang berasal dari Bali, mencoba mengangkat salah satu ikon pulau dewata tersebut dalam game yang berjudul Adventure of Jalak.
Melalui game ini, diharapkan kesadaran masyarakat terhadap keberadaan burung Jalak ini semakin tinggi dan bisa turut melestarikan burung Jalak.
Game Adventure of Jalak menceritakan pejuangan seekor burung Jalak yang ditangkap oleh pemburu liar. Burung Jalak yang habitat asalnya berada di bagian barat pulau Bali ditangkap dan dimasukan oleh pemburu di dalam kotak. Di tengah jalan, kotaknya terjatuh dan burung Jalak tersebut berjuang untuk melarikan diri sambil menyelamatkan telur burung Jalak yang bertebaran di jalan.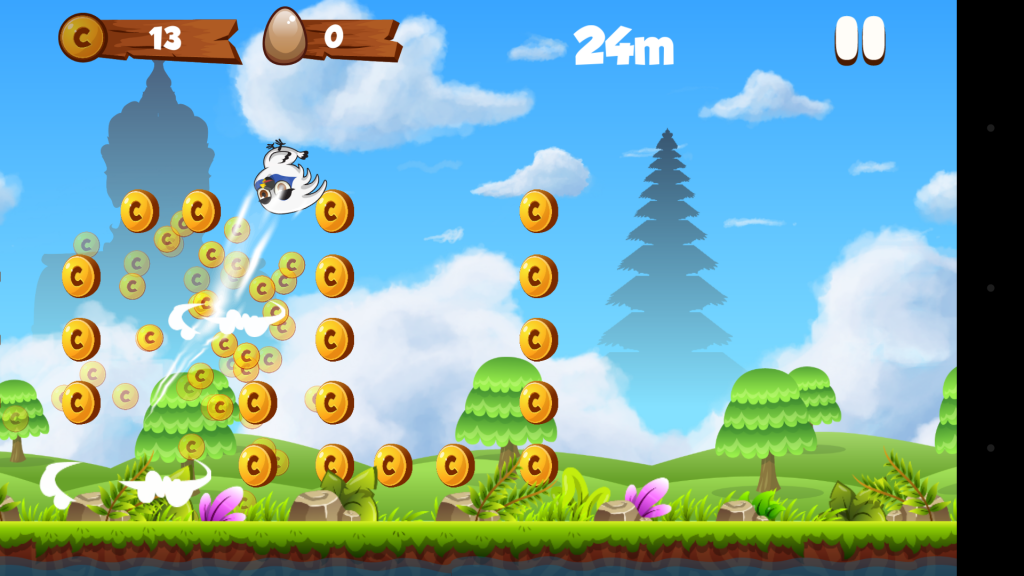 Mengangkat genreendlessrunning, dalam permainan Android ini kita akan mengarahkan burung Jalak untuk berlari menghindari rintangan yang ada di jalan. Anda tidak salah baca, burung Jalak di dalam game ini entah mengapa memilih untuk berlari padahal seharusnya ia bisa terbang. Intinya adalah kita tidak boleh sampai menabrak rintangan yang menghadang di jalan.
Info menarik: Game Android Pilihan 20 – 26 April 2015
Sembari menghindari berbagai rintangan, kita juga mengumpulkan koin dan juga telur burung Jarak yang ada di jalan. Koin ini nantinya bisa digunakan untuk membeli kostum yang dapat dipakaikan ke karakter burung Jalak kita.
Di dalam permainan juga akan ada berbagai powerup di jalan yang bisa kita gunakan. Powerup ini akan membantu kita untuk melewati berbagai rintangan dan mengumpulkan benda-benda di jalanan.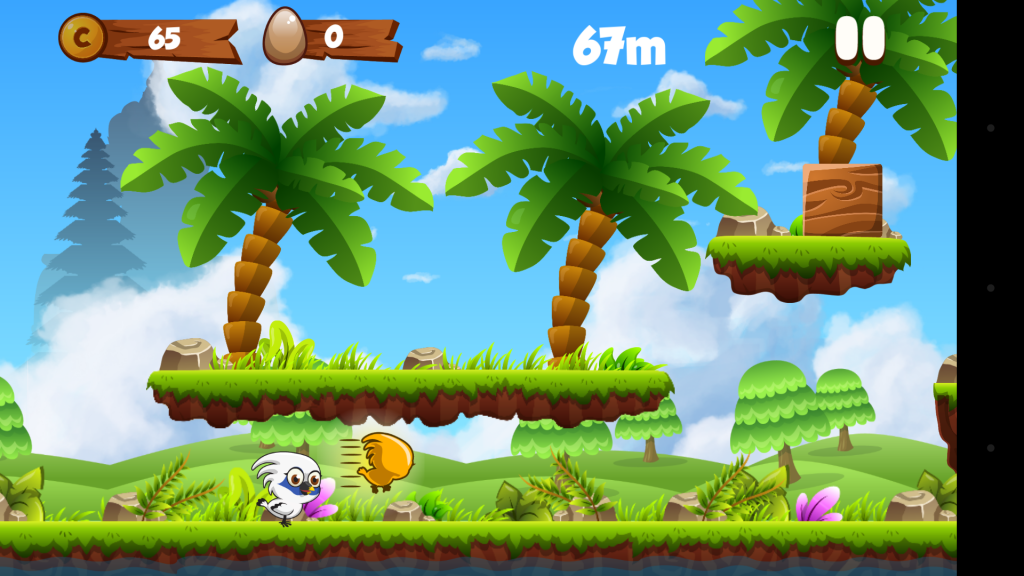 Tak hanya mengenalkan burung Jalak, melalui game Adventure of Jalak kita juga akan disajikan dengan panorama pulau Bali yang Indah. Latar belakang permainan berada di Bali sehingga kita akan menemukan nuansa khas Bali seperti bukit yang hijau, pantai yang indah, juga tidak lupa kuil-kuil khas Bali.
Dengan dibalut oleh grafis yang baik serta gameplay yang menarik, tidak heran jika game Adventure of Jalak ini memenangkan kompetisi Mobile Game Developer War dari Dicoding.
Jika ingin mencoba memainkan game ini, Adventure of Jalak sudah tersedia di Google Play secara gratis.
[embed]https://youtu.be/M13KyB89i8E[/embed]
Are you sure to continue this transaction?
processing your transaction....