Xiaomi Perluas Lini Produknya ke Ranah Rumahan
Glenn Kaonang - 1 April 2015
Dalam rangka menyambut ulang tahunnya yang ke–5, Xiaomi telah menyiapkan berbagai kejutan untuk para penggemarnya. Salah satunya adalah Xiaomi Redmi 2A yang juga baru saja diperkenalkan.
Bersamaan dengan itu, Xiaomi rupanya juga menyiapkan tiga produk lain yang ditujukan untuk segmen rumahan, yakni Mi Smart Scale, Mi Smart Power Strip dan varian baru Mi TV 2 dengan ukuran 55 inci.
Mi Smart Scale
Sesuai namanya, Mi Smart Scale tidak lain merupakan sebuah timbangan. Wujud perseginya amat minimalis, dengan panjang tiap-tiap sisi 30 cm dan tebal sekitar 2,8 cm.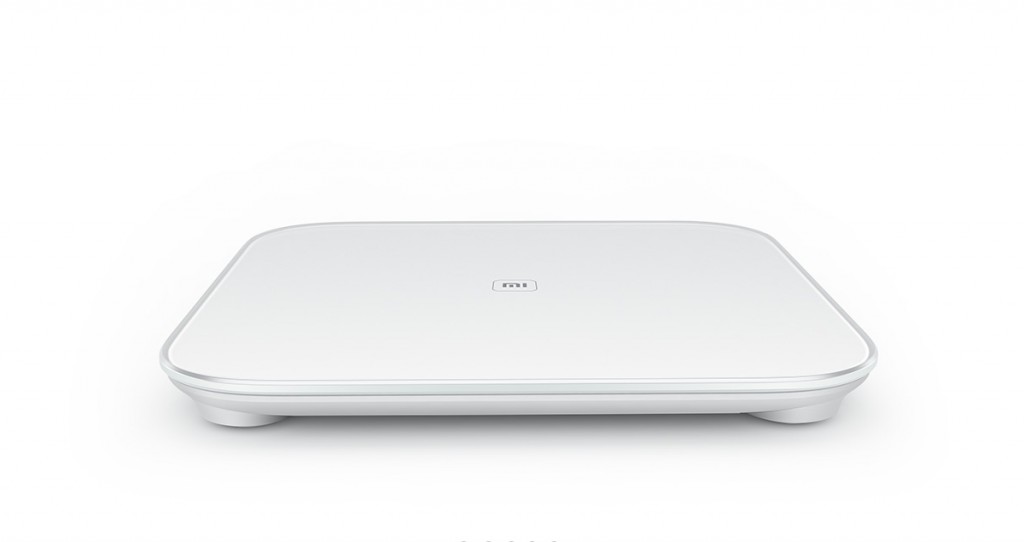 Mi Smart Scale bisa mengukur berat badan mulai dari 5 - 150 kg, dengan tingkat akurasi mencapai 100 gram. Begitu akuratnya sampai-sampai timbangan ini diyakini bisa mendeteksi tambahan bobot dari segelas air yang Anda minum.
Info menarik: Rangkul The Mobile Stores, Xiaomi Mulai Jajakan Perangkatnya Secara Offline
Selain bobot, Mi Smart Scale juga bisa mengalkulasikan BMI (indeks massa tubuh). Timbangan ini dibekali konektivitas Bluetooth 4.0 untuk disambungkan ke perangkat Android atau iOS.
Melalui aplikasi Mi Fit yang tersedia di kedua platform tersebut, pengguna bisa menyimpan data BMI dan bobot dari 16 orang sekaligus, membantu memonitor kesehatan masing-masing anggota keluarga. Mi Smart Scale akan dipasarkan seharga 99 yuan, atau sekitar Rp 210 ribu.
Mi Smart Power Strip
Tanpa perlu basa-basi, Mi Smart Power Strip merupakan sebuah stop-kontak dengan tiga colokan listrik dan tiga port USB. Wujudnya ringkas, hanya sebesar kotak pensil.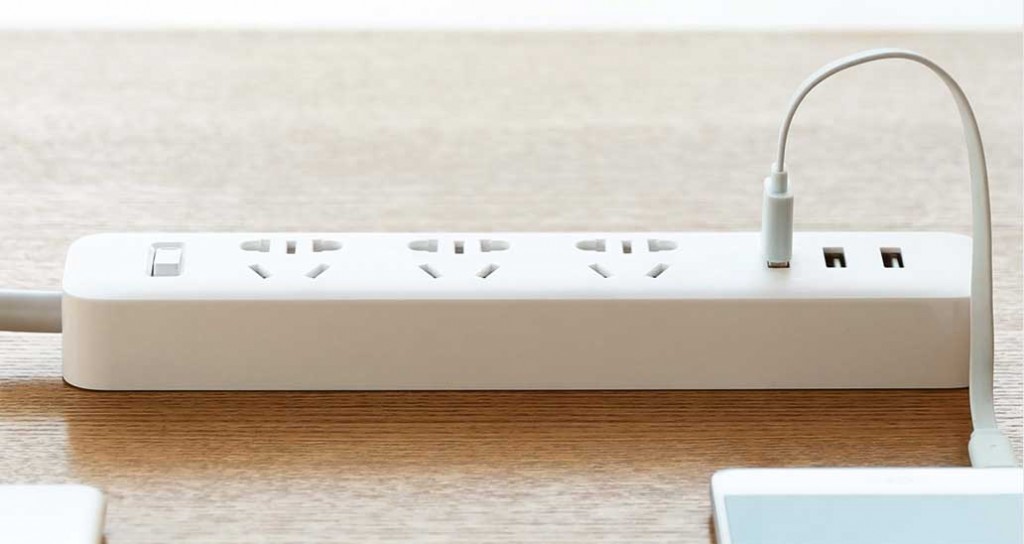 Arus listrik 2 ampere akan secara otomatis dialirkan pada perangkat yang kompatibel. Ia juga dibekali komponen khusus yang sanggup menghentikan aliran listrik guna menghindari korsleting.
Mi Smart Power Strip dibanderol seharga 49 yuan, atau kurang lebih sekitar Rp 100 ribu.
Info menarik: Bermitra dengan Li-Ning, Xiaomi Akan Kembangkan Smart Sneakers
Mi TV 2 55"
Melengkapi lini TV-nya, Xiaomi merilis varian baru Mi TV 2 dengan ukuran 55 inci. Meski ukuran layarnya lebih besar, dimensi fisiknya sendiri terkesan lebih ringkas dari pendahulunya, dengan tebal bezel hanya 6 mm dan bodi yang amat tipis, tepatnya di angka 15,2 mm.
Panel LED-nya dipercayakan pada buatan Samsung, dengan resolusi 3840 x 2160 alias 4K. Di dalamnya telah tertanam prosesor quad-core Cortex-A17 dengan kecepatan 1,4 GHz, GPU Mali–760 MP4, RAM 2 GB DDR3, flash storage sebesar 8 GB dan chip Wi-Fi AC.
Mi TV 2 55" ini sudah bisa memutar video 4K dengan codec H.265 pada kecepatan 60 fps. Soal audio, ia akan ditemani oleh sebuah subwoofer dan soundbar bertenaga Bluetooth yang telah mendukung fitur virtual surround rancangan Dolby. Harga sepaketnya adalah 4.999 yuan (± Rp 10,5 juta).
Are you sure to continue this transaction?
processing your transaction....